By Jenny Blumenthal
Ahhhh awards season.
It's that time of the year where fashion's luxury heavy hitters get to display their designs fresh off the catwalk (or beautifully tailored custom creations) on some of their biggest celebrity muses while they walk the infamous Red Carpet.
Typically it's only the women who really gain all of the attention from the flash
bulbs of the media, however there are some celebrity COUPLES that steal the show
and make a statement. Considering we are literally in the midst of the madness here in LA, I thought I'd give my top choices for "Best Dressed Couples" thus far- and a little insight on my picks- it was VERY hard to pick just a few considering how chic most of the couples we've seen are and how well they compliment each other!
Seriously guys, this year has some of the best dressed that I've seen in a long time. Bravo stylists and designers!
The Golden Globes, January 11, 2015
1. Naomi Watts & Liev Schreiber
(Naomi wore Gucci, Liev was in Prada)
2. Matthew McConaughey & Camila Alves
(Matthew was in Giorgio Armani, Camila stunned in Monique Lhuillier)
3. Julianne Moore & Bart Freundlich
(Julianne looked chic in Givenchy, Bart was in a classic black tuxedo)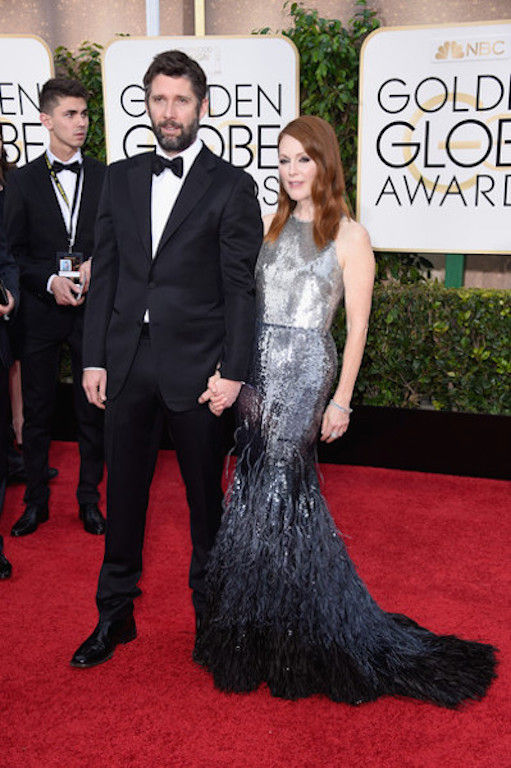 Critics' Choice Awards. January 8, 2015
1. Keira Knightley & James Righton
(Keira is beyond amazing in straight-off-the-runway Delpozo, James wore a
smart deep blue tuxedo)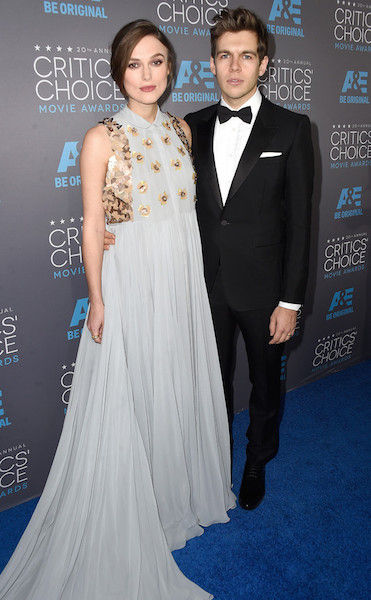 2. Jennifer Aniston & Justin Theroux
(Jennifer rocked a plunging bright red trouser suit by Gucci, Justin decided on
a dapper yet classic black suit)