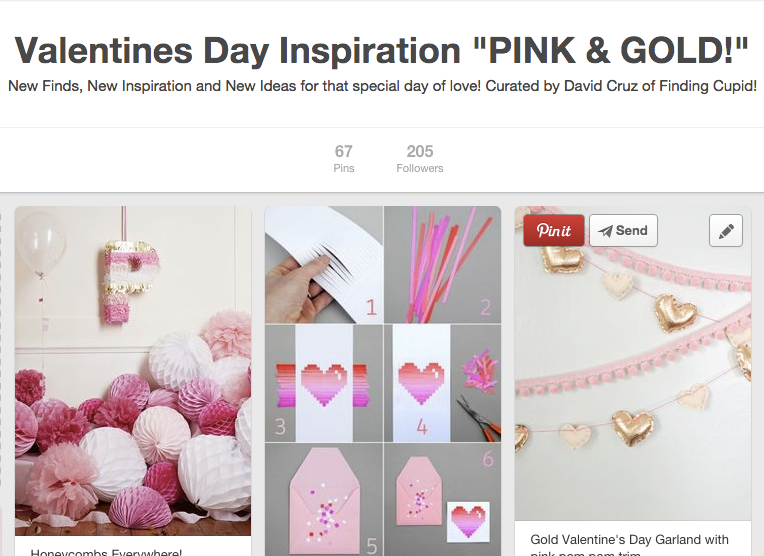 by David Cruz
We know you are a busy person and perhaps, pre-planning Valentine's Day was just not in your cards this year. But never fear... CUPID IS HERE!
This year, I created two new Pinterest Boards to help guide you through sweet, thoughtful and fun DIY's that will save any last minute planner from showing up empty handed!
My first board is dedicated to DIY projects. From handmade cards and decorations to wall art and food packaging, this board will leave you breathless with PINK & GOLD Inspiration.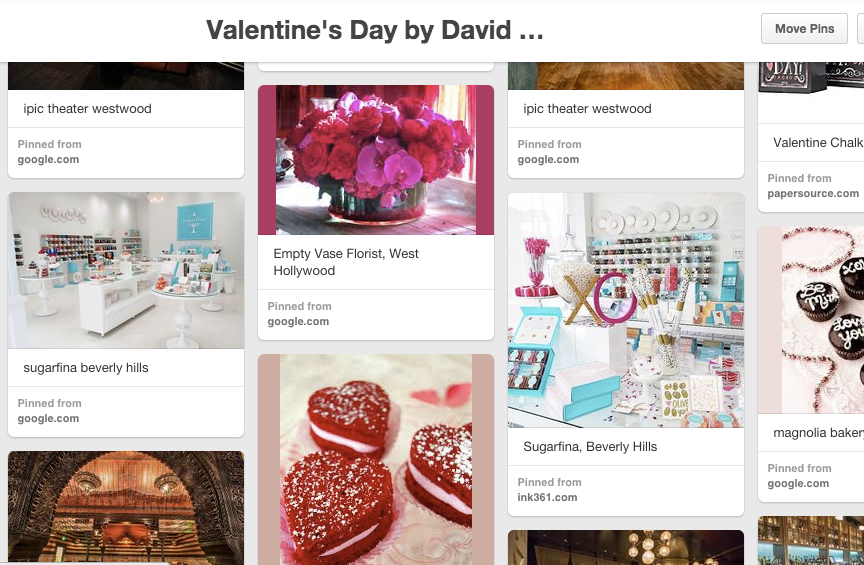 The second board is made for my local Angeleno's. From flower shops and ice cream shops to quick stop clothing stores and restaurants, this guide is your road map to Valentine's Day success!
Click on any of the images and it will take you right to the link... the rest is up to you young cupid!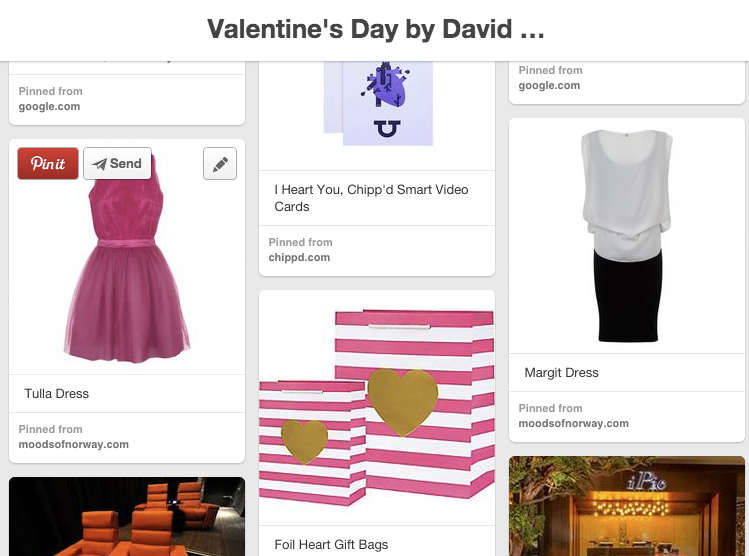 While you are there, take a look at all my other boards and follow me for all my updates and inspiration!
Enjoy!
CLICK HERE to check out my Pinterest Boards!