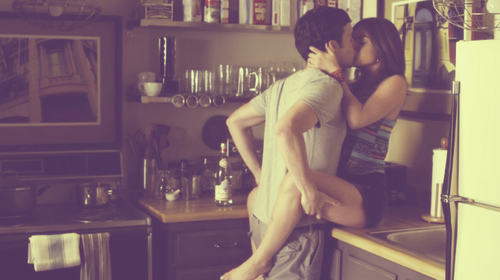 Hello Lovers!
I am often asked if food and sex go hand in hand? My answer: Oh yea…..totally!
Sure there are the many classic foods that will enhance the libido … but being a chef, sexy foods can be a VERY personal thing. The truth is, cooking can be very seductive. Knowing the right combinations can guarantee a good night if you know what to work with!
Here are a few of my favorite sexy foods that can bring a spark to your next romantic dinner in!
ENJOY!
1. Homemade Pasta with Truffles - A simple dish, yet decadent and very rewarding to the taste. Homemade pasta paired with a prized musky-scented delicacy is hailed as a pheromone booster as well as an orgasmic ingredient. Besides, who doesn't love truffles?
2. Caviar – Elegantly paired with some crème fraiche and toast points, followed with some ice cold delicious Vodka. Yes please.
3. Grilled Oysters with Herb Butter - Pump some passion into your night. Oysters are high in zinc, which increases sperm and testosterone. They also contain the hormone dopamine, known to increase libido.
4. Roasted Lobsters with Tarragon Brown Butter – yes you've heard it before and it's all verytrue. What's not sexy about these succulent creatures? Salivating.
5. Champagne Asparagus Risotto – The first time I had plain Risotto DONE RIGHT, it was one of the sexiest experience I have ever had. Add some lemon zest and asparagus - it contains nutrients to help reach orgasm in both sexes.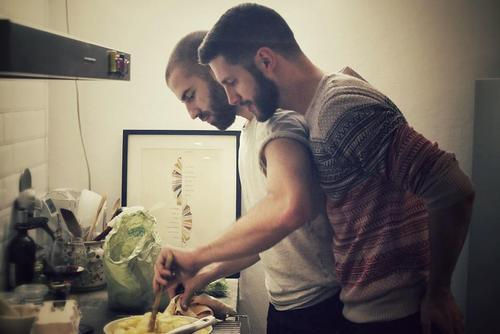 6. Foie Gras, roasted peaches and brioche - One of the most luxurious foods, both its buttery texture and mythical status are sure to put you in a sexy mood.
7. Uni - An aphrodisiac in Japan for thousands of years. Try it with some toast or even your favorite pasta dish.
8. Botarga with poached eggs and toast – This very sexy dish will leave you wanting more.
9. Chili Spiced Chocolate Souffle – Chili can heat up your sex life. Capsaicin stimulates nerve endings to release chemicals, raises the heart rate and triggers the release of endorphins to give you a natural high. Infused in some chocolate soufflé will be the surest way to get in a better mood. You will get the same reaction in the body as falling in love.
10. Pistachio Strawberry Cupcakes – Vanilla infused pistachio cake filled with strawberry compote. Pistachios were a nut reserved for royalty and were notably considered an aphrodisiac by the Queen of Sheba. Be prepared for an orgasm in your mouth.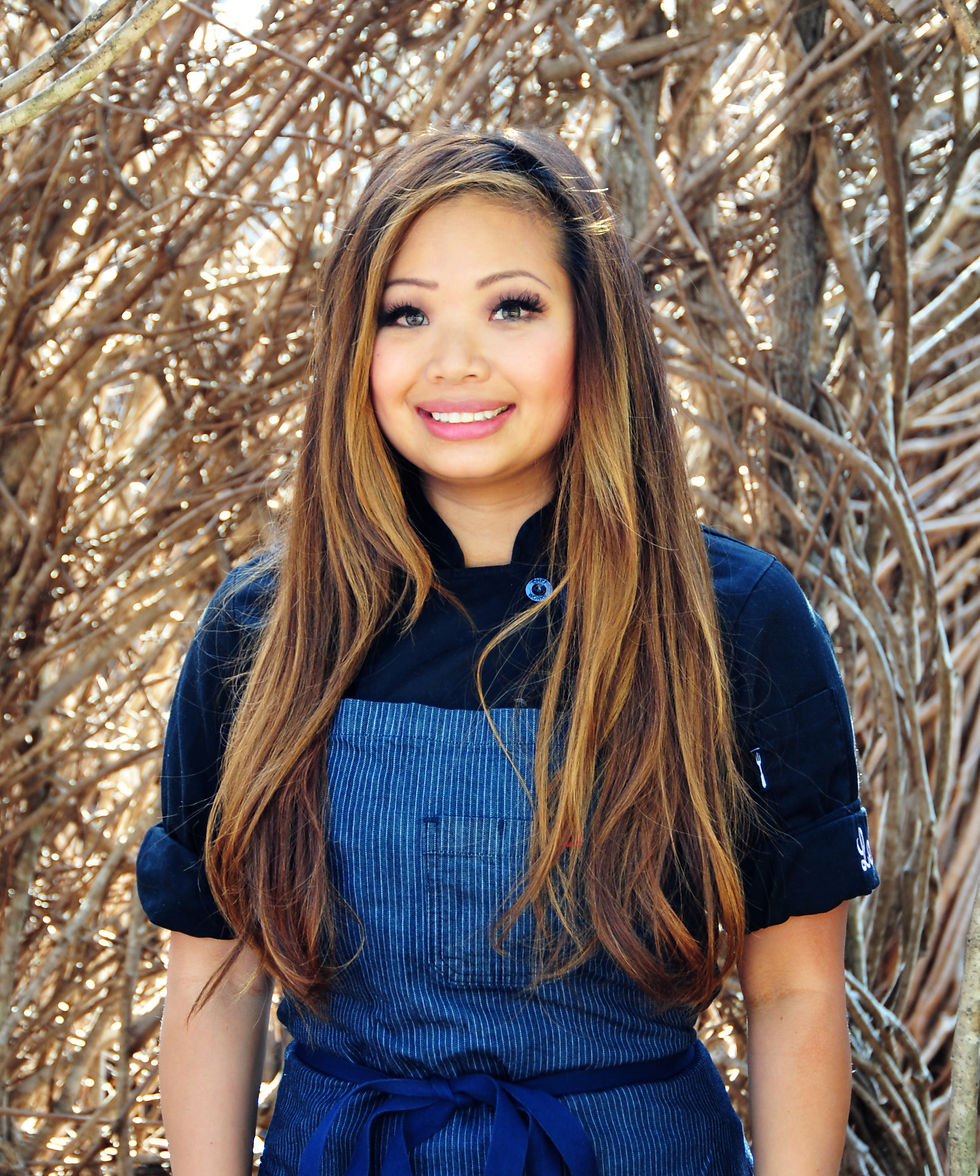 Leyna Doan, Chef
Leyna began her professional training at the world renown Le Cordon Bleu Culinary Art School, specializing in cuisine. While attending school, Leyna was asked to compete on Food Network's Cupcake Wars where she introduced liquid nitrogen to the cupcake industry. Leyna, now in her own professional kitchen, is combining her passion in both sweets and savory to create the most unique and extraordinary "Leyna's Kitchen" experience.