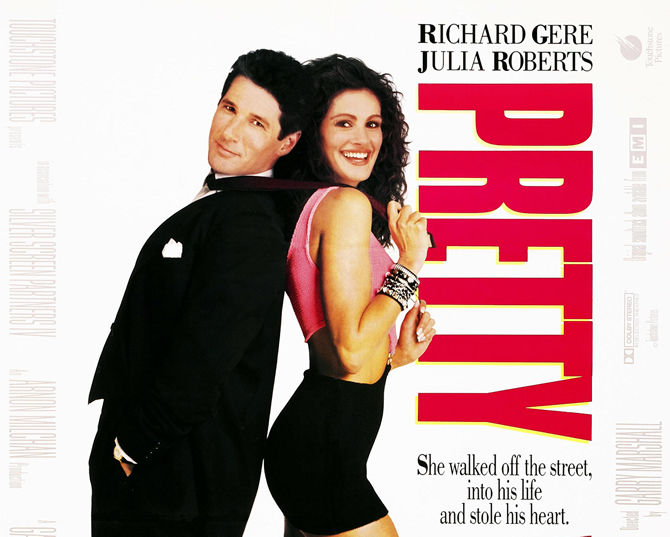 There was a time in movie history when the Romantic Comedies ruled the box office. A time when soundtracks were romance gold and women like Meg Ryan and Julia Roberts could not do any wrong.
Many of these movies became favorites of mine and many of them I still watch to this day. Today I want to share with you one of my all time favorite movies starring Julia Roberts and Richard Gere... Pretty Woman.
Beyond being a RomCom to the core, it sent a very import lesson about love. It taught us that no matter how much money you had, Love was not for sale. Edward (Richard Gere) plays an uber rich busnessman who could buy anything in the world who is unlucky in love but amazing at business aquisitions. Vivian (Julia Roberts) plays a prostitue who happens to meet him one night and chnage how he feels about everything in life. The story follows Edward and Vivian as they both search for what relationships mean to them. How they both realize that while money gives them access to new feelings and all the material things it can buy, it can't be used for what they realy want.. which is love.
This past year, Pretty Woman celebrated it's 25th anniversary with a very cute reunion on the Today Show. It was pretty sweet to see them all together in the same room again.
If you haven't had a chance to watch the movie, check it out now on your favorite streaming network like HULU, Netflicks or maybe even HBOgo.
One of my other favorite things from the movie was the soundtrack. It gave birth to one of the bggest hits of the 90's, the song "It must have been love" by the band Roxette. (I feel old just talking about this)
Last but not least, Pretty Woman gave birth to any iconic scenes and one liners that are still refrenced to this day! Who could forget Julia's laugh when Richard snapped the jewerly box on her hand. So great.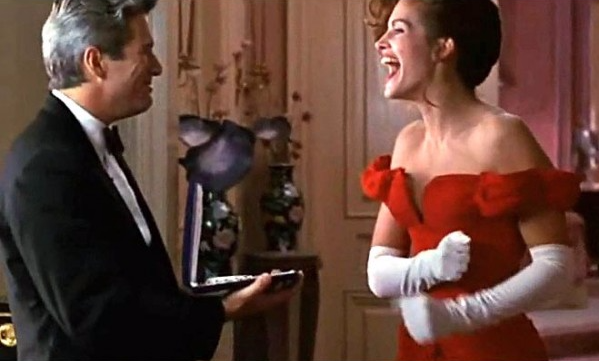 Anyhow. Enjoy this sappy little flashback!
- David