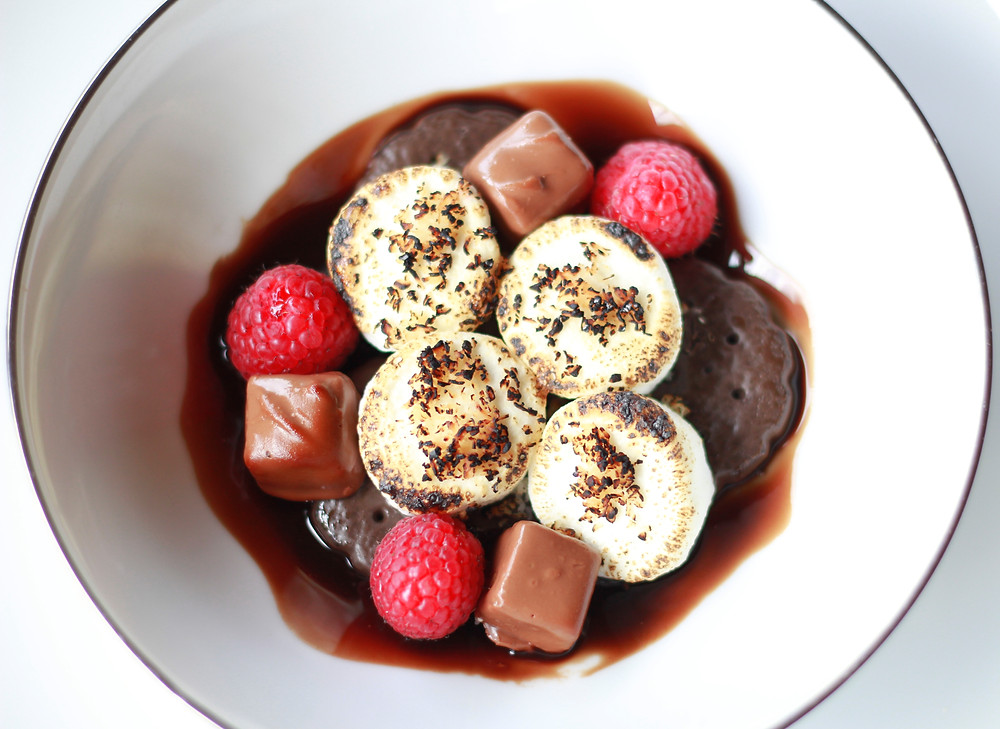 From Summer camp and sleep overs to family vacations and favorite songs, Summer has always been filled with many fond childhood memories.
Naturally one of my favorite memories, involves a classic summer treat like S'mores!
I've always loved making this with family and friends whenever I'd find myslef by a campside fire. The smell of toasty marshmallows with melted chocolate and graham crackers holds a special place in my childhood and adulthood life.
Now, with a more refined pallet, I have created a new spin on the classic campside treat and am excited to share it with you.
Shake up yor next dinner party or romantic dinner for two with this recipe. The only catch is you will need a cooking torch to toast the marshmallows. This is Adult S'mores afterall.
Enjoy!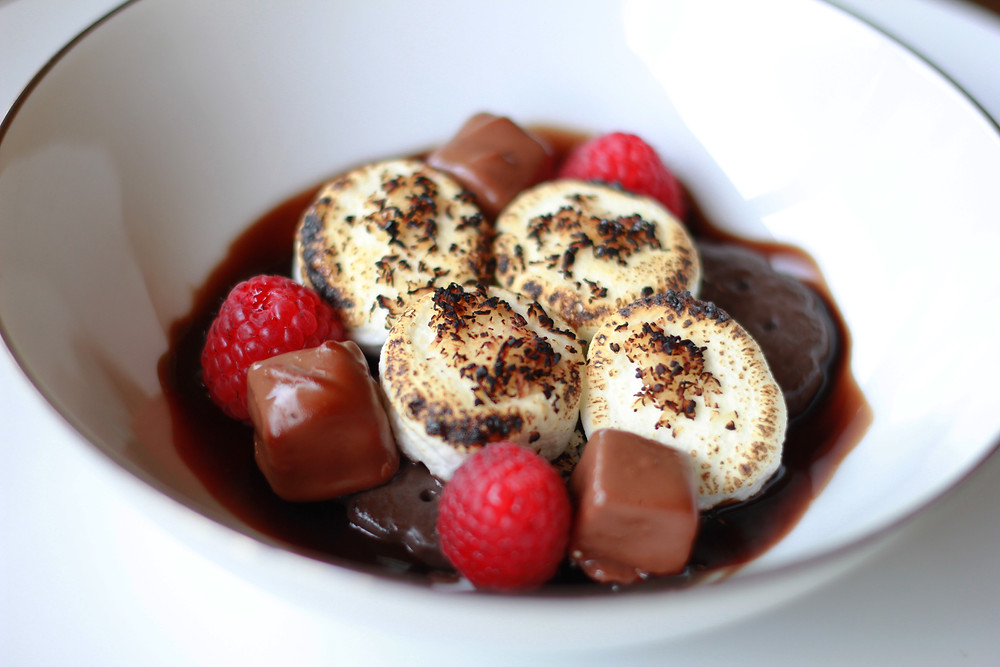 What you'll need:
12 ea Chocolate Mint Cookies (Use any kind you prefer)
8 ea Marshmallows (Large, cut in half)
5 T Coconut Flour
Yields: 2-4 servings
Chocolate Sauce (your preference)
Fresh Raspberries for garnish
Snickers (bite size)
Arrange 3-4 Mint Cookies on the bottom of the bowl. Top it with Marshmallows cut faced down. Arrange raspberries and snickers around marshmallows. Sprinkle the top of each marshmallow with Coconut.
Keep a good distance and carefully torch the coconut on top of marshmallow. Drizzle the chocolate sauce around the bowl.
Serve immediately.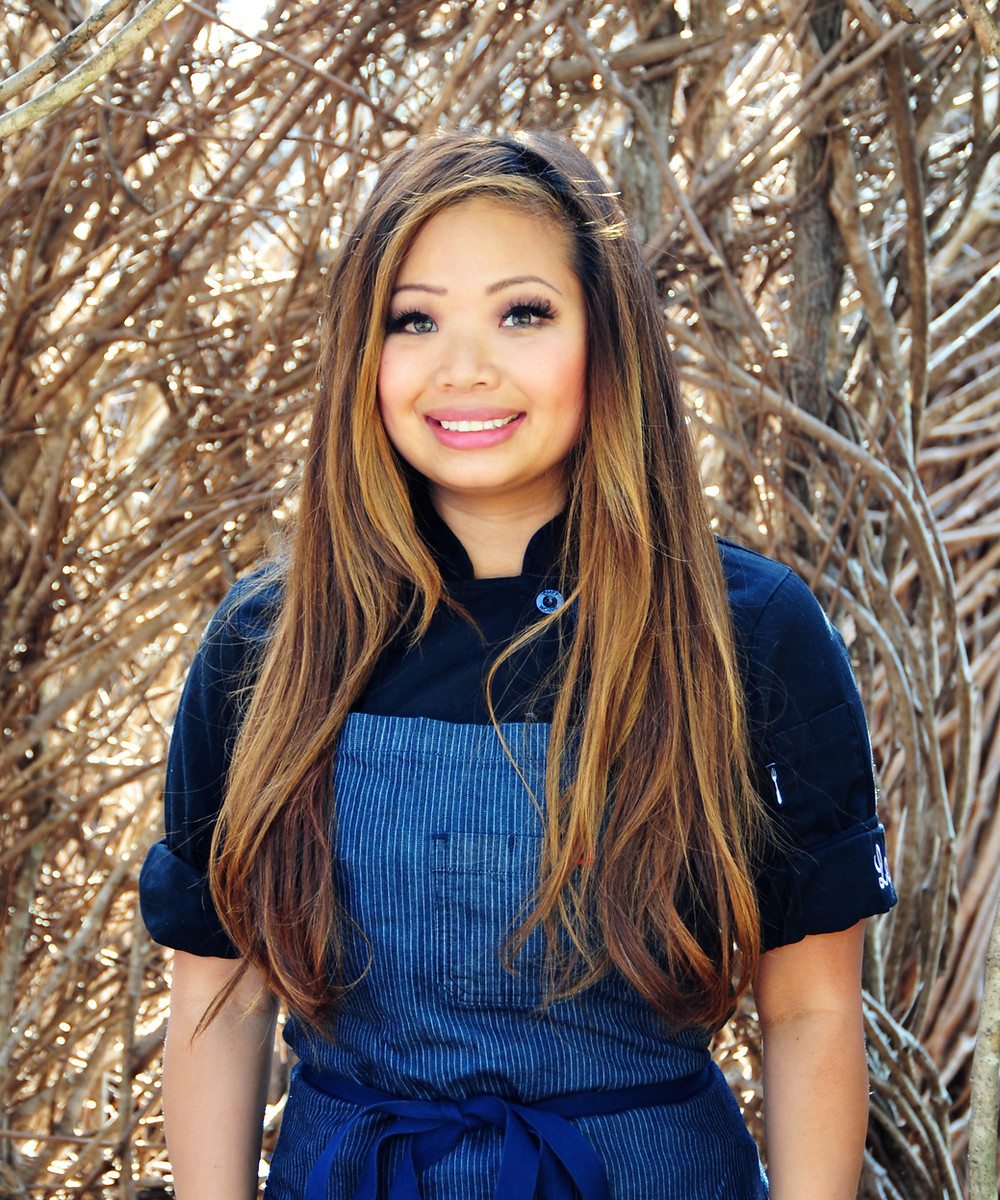 Leyna Doan, Chef
Leyna began her professional training at the world renown Le Cordon Bleu Culinary Art School, specializing in cuisine. While attending school, Leyna was asked to compete on Food Network's Cupcake Wars where she introduced liquid nitrogen to the cupcake industry. Leyna, now in her own professional kitchen, is combining her passion in both sweets and savory to create the most unique and extraordinary "Leyna's Kitchen" experience.