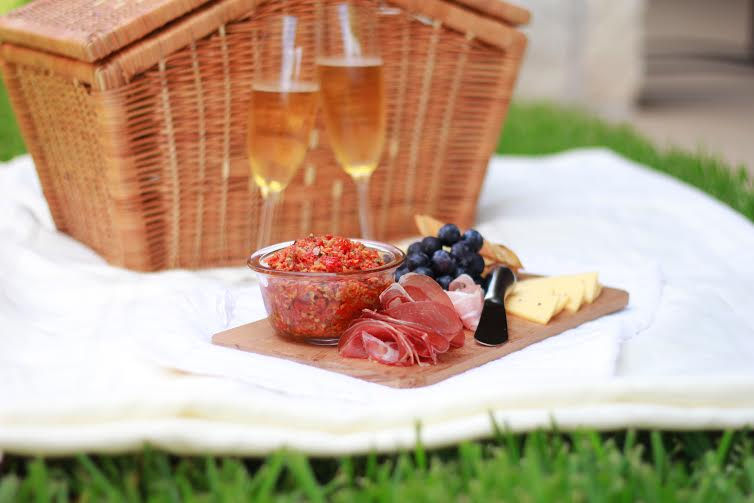 August may be here, but Summer is far from over!
Before you even think about Fall, Back to School or even buying a fuzzy sweater, enjoy theses bountiful nights of perfect skies and afternoons filled with our favorite romantic past time: PICNICS!
In this weeks tasty offering, we present an easy tapenade recipe that will turn any last minute picnic into a unforgetable summer memory! Of course, we always reccomend adding a little Champagne to your picnic. They go hand in hand with stolen kisses, proposals and any other romantic gesture you have up your sleeve!
Enjoy!
What You Will Need:
¼ C Castelvetrano Olives, pitted
¼ C Niçoise olives, pitted
¼ C small green French olives (Picholine), pitted
¼ C Red Peppadews, drained
¼ C Sundried Tomatoes , drained
1 Garlic Clove
1/2 tablespoon chopped fresh basil leaves
1/2 tablespoon chopped fresh thyme leaves
1/2 tablespoon chopped fresh flat-leaf parsley leaves
1/4 tablespoon chopped fresh oregano leaves
1/4 cup extra-virgin olive oil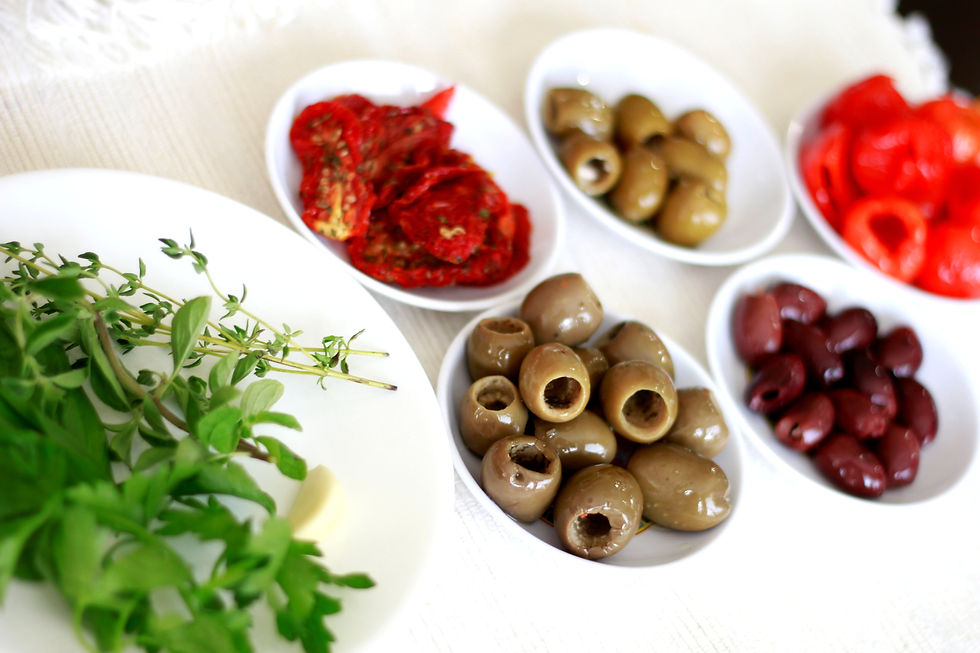 In a food processor, combine all the ingredients except the olive oil. Using the pulse button, process
until coarsely chopped and well blended. Continue to process, slowly adding the olive oil. Refrigerate in a covered container for at least 1 hour before serving.
To prepare ahead:
Tapenade will keep up to 1 week, refrigerated, in a covered container.
Recommended: Serve with toasted baguette slices, grapes and cheese on charcuterie platter. In our photos we used Beemster Mustard Cheese, Proscuitto, Soppresata and Capocollo Sweet Salami.
Charcuterie: Cold cooked meats (i.e salami, prosciutto, pate, etc.)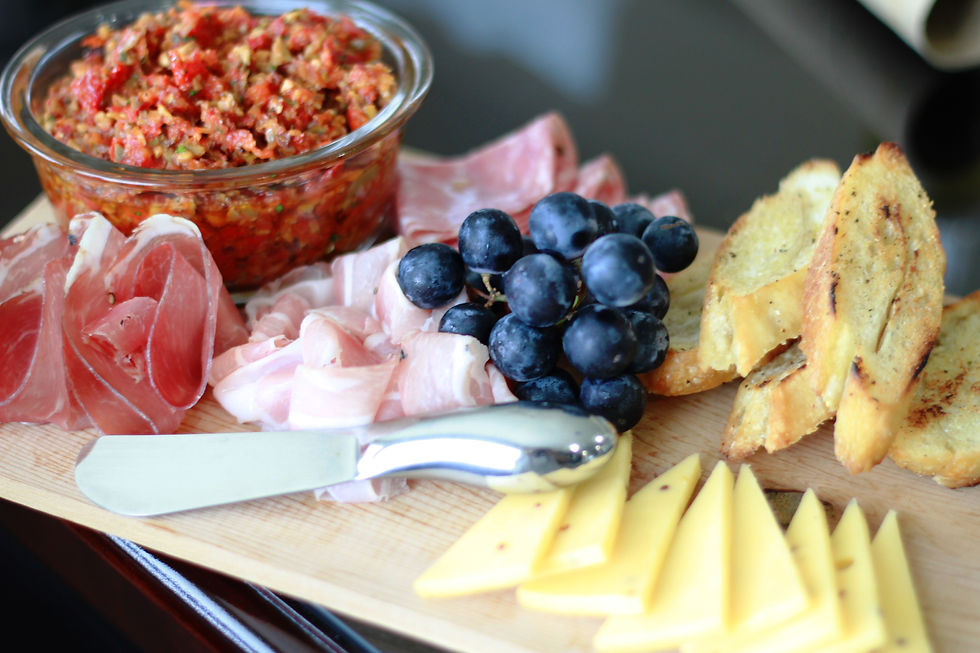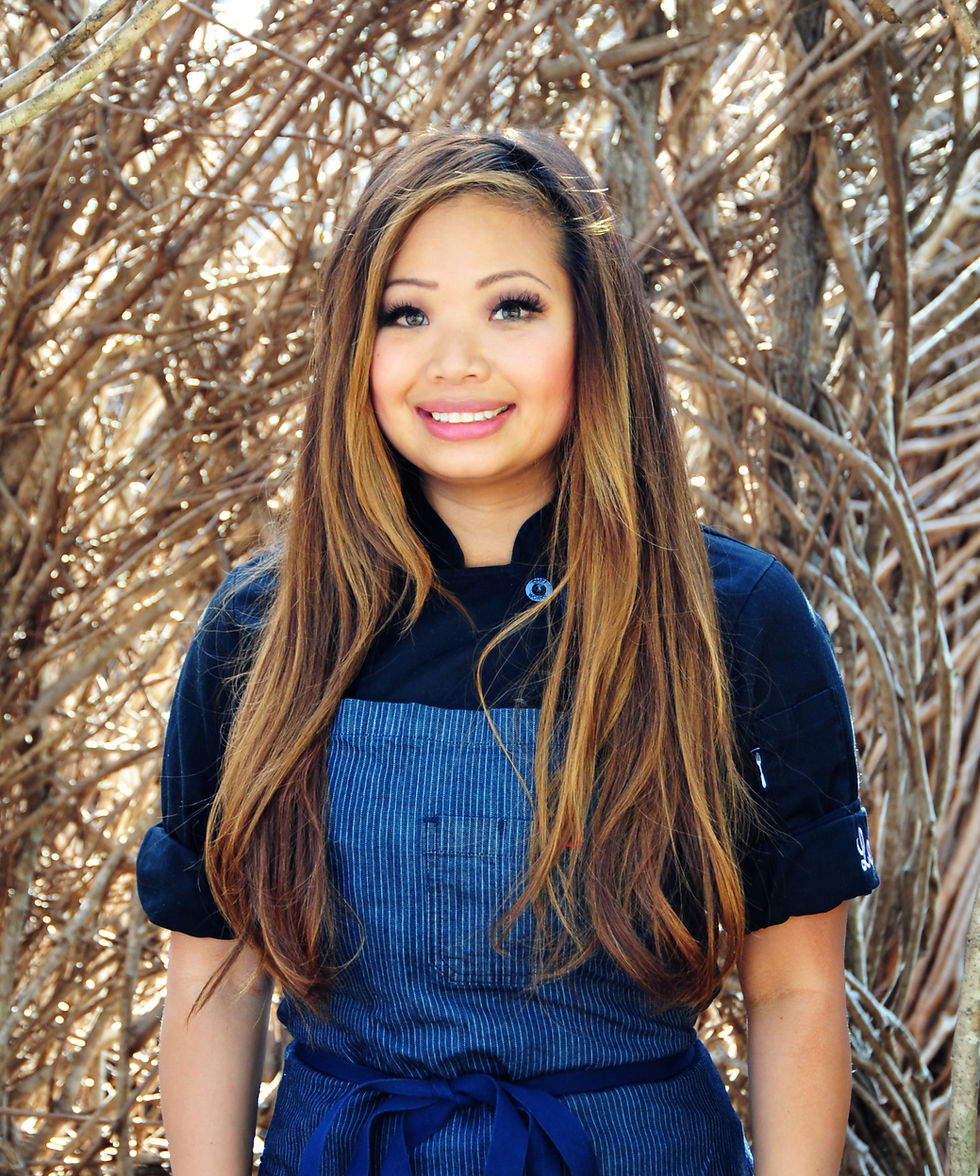 Chef Leyna Doan
Leyna began her professional training at the world renown Le Cordon Bleu Culinary Art School, specializing in cuisine. While attending school, Leyna was asked to compete on Food Network's Cupcake Wars where she introduced liquid nitrogen to the cupcake industry. Leyna, now in her own professional kitchen, is combining her passion in both sweets and savory to create the most unique and extraordinary "Leyna's Kitchen" experience.
For more on Leyna head to LeynasKitchen.com