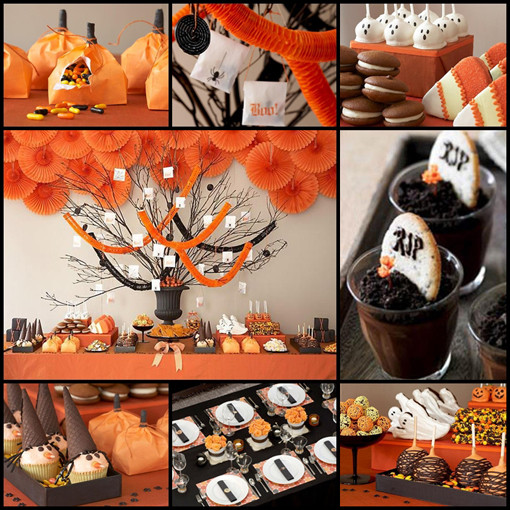 by David Cruz III
Every year I scour the Internet and spend hours on Pinterest seeking out new and fun ideas for my annual Halloween Party.
I always start with the same ambitions of being a super cool "Martha Stewart Robot" and then end quickly realize I am a working professional with zero time in my life to do anything.
But hosting a less than impressive Halloween party is not an option. So this year, I saved myself (and you) the anxiety and found a bunch of cute ideas that require almost no time commitment.
Remember, Halloween is one of those holidays that people almost never really eat at, so don't feel pressured to put out a spread. (save that for Thanksgiving) It's all about cute treats, sweets and ALCOHOL!
Have fun!
1. Zombie Gingerbread Men
What you will need: Sugar cookie mix or dough, cookie cutter and colored icing tubes.
Take a simple gingerbread cookie cutter and switch it up to give your guests a fun treat. You can purchase the colors used for the stitches and eyes in the baking aisle of any supermarket. Totally PG-13 , but still cute for adult parties.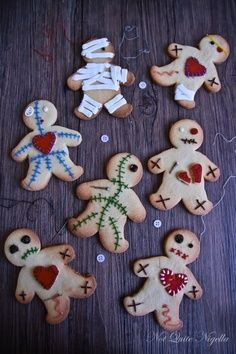 2. A Bloody Amazing Cake
What you will need: A cake, A Knife and a killer instict.
This is probably the coolest (and easiest) idea I have seen in a while. Take any store bought cake and drizzle red granache to create the "bloody" effect. You can of course make your own cake, but make sure it's a red velvet to go with the theme. Again, you can buy one too, cause lets be honest, who has time. Oh, don't forget to STAB the cake too.... that's my favorite part!
For more info on how to make this cake click here!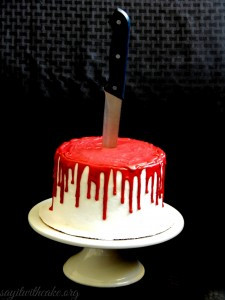 3. Rotten Eggs
What you will need: Eggs, Food coloring
Gross and cool, but yet so yummy and an easy food for the party spread. All you have to do is boil your eggs. (hard boiled eggs: 8 minutes max!) Once they cool, carefully make crack in the shell to accomplish the crackle effect on the egg. Next,
set them a few of them in a zip lock bag and drop a few drops of food coloring on them. To set the color, add a tablespoon of vinegar. Leave over night and you are done!
4. Chocolate Graves
What you need: Chocolate pudding, Oreos, Peppridge Farm Milano cookies, small clear plastic cups and a chocolate icing tubes for writing.
Crush the oreas in a large baggie to create the dirt. Add the pudding to the bottom of your cups and finish with the crumbles of oreos at the top. Use your chocolate tube of icing to write "RIP" on the Milano cookies and insert them at the top of the cup like a tombstone.
Easy and they will get tons of compliments!
5. Zombie Dogs!
What you will need: Hot Dogs and Cresent Roll Dough.
First, unroll the cresent roll dough flat on a table, let sit at room temperature. Cut several small strips. This will be used as your bandages on your Mummy. Next, slice the hot dog to create arms and legs.
Wrap the stips of dough around your hot dogs, mummy style, and place on your baking pan. I reccomend placing a cookie sheet on the pan to prevent over cooking.
Bake according to dough reccomendations.
6. Halloween Whoopie Pies
What you will need: Cake mix, frosting mix, orange dye, sprinkles
This is probably the most intense of the group to make. So I'll leave the link here for those who have the time. But if your a baker, they are pretty easy. Basically switch up a basic whoopie pie recipe for some cute Halloween fun! Stack high and serve by the dozen!
What to make these? Click here!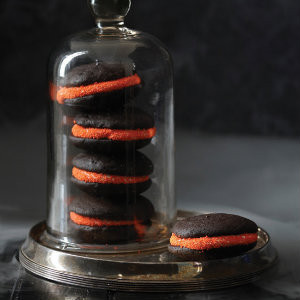 7. Spider Eggs
What you will need: Powdered Donut Holes from any grocery store. Small plastic spiders
Do I need to explain any more? I mean Duh... so cute and easy! Add a few spider webs for the full effect!