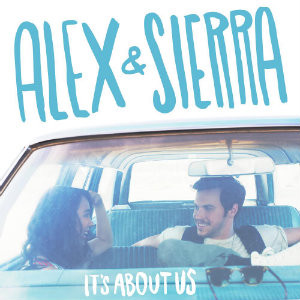 by David Cruz
Last year, real life couple Alex Kinsey and Sierra Deaton took thier relationship to the next level.
No, they didn't get engaged or buy a dog, they entered the Fox music competition, The X Factor. It would later become the one decison that changed everything in thier lives.
The duo, affectionately known as "Alex & Sierra" made quite an impression on the judges pretty early on in the competition. Thier bluesy covers of pop hits like Britney's "Toxic" and One Direction's "Best Song Ever" separated them from the pack and they quickly became the fan favorite.
In December Alex and Sierra were voted the winners of the third and final season of X Factor USA.
Flash forward to October 2014, just shy of a year after thier big win, Alex and Sierra released thier long awaited debut album and we at Cupid HQ could not be more excited!
There is nothing thats screams "BUY NOW" to us more than a real life couple who are talented singers, super adorable and yes- has a few love songs for the romantics at heart.
After weeks of listening to the album on repeat, this lucky cupid had the chance to meet the duo and even get a chance to ask them a few questions about life, love and music.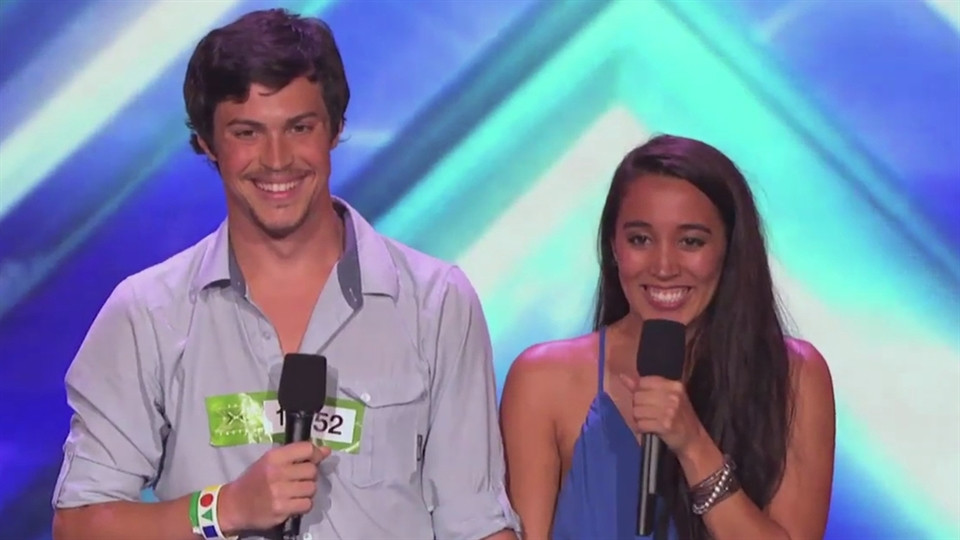 David: Before we get started, take us back to the beginning. How did you guys meet?
A & S: Alex was sitting on the back of his truck on the beach in Daytona Beach Fl, playing guitar with his buddy Erin and Sierra was with a group of friends that knew Erin. Erin invited them over to the truck to say hello and Alex happened to be playing "I'm Yours" by Jason Mraz… needless to say, Sierra called dibs immediately.
Ok…now lets flash forward to X-Factor… describe the feeling's you had before you entered the competition and now looking back after winning.
A & S: Prior to entering the competition we didn't really have many expectations… which probably kept us sane in the long run. We sort of figured that the couple thing wouldn't appeal to many people, so we were just hoping for some sound advice from the judges. We grew up watching Simon Cowell on American Idol, so it was a bit of a bucket list item just to sing in front of him and see what he would say about us; good or bad. Every single week we thought we would get eliminated, so that helped us handle the pressure a bit more; expecting to go home meant that we would just have fun and love the ride we were on while it lasted. As we progressed through the competition it got more and more real that what we were doing may have an impact on the rest of our lives. Looking back at the competition we really miss a lot of the aspects of it. Even though it was CRAZY stressful, intense, and tear inducing, it was an amazing experience. We both not only learned a lot from the show, but we made TONS of amazing friends that we're super grateful for.
Tell me about your fans… how have then been through the whole process of music making?
A & S: Having people interested in what we're up to on a daily basis is a pretty surreal feeling… and knowing that there are songs out in the ethos for everyone to hear that started as random ideas that we had one day is pretty nuts. The response that we've gotten from fans is insanely amazing and we're so touched any time we see someone listening to the songs, or covering the songs, or singing the lyrics to us at a concert. It is still shocking and strange to think that people care about what we do or create.
Now your record is finally here, tell us what inspired the music and lyrics.
A & S: There were a lot of different themes that we explored for these songs. We really wanted to make sure we related to the songs first and foremost, so when we were writing we were just trying to make truthful songs about things that tons of people go through… including us. We also tried to have some fun with some of the songs and come up with scenarios that could be fun in a different life. (Ie "All For You" is about all of the illegal things you'd do for someone that you care about, and we don't normally do illegal things….. normally. Haha)
What is your favorite song on the album? Why?
A & S: We both gravitate toward "All For You". It's the first song we ever actually wrote together, so it's got a lot of meaning to us for that reason. It happened extremely naturally… we actually weren't even supposed to write together that day but Sierra walked into the room Alex was in and just started going for it. The entire end of the song (the loud buildup) was actually a freestyle sort of thing. The words weren't written but Sierra started singing over the music and we pressed record. Another thing that's cool about this track is that the version on the album has the same vocals that were recorded the night we wrote it. As a song though it's probably our favorite style on the album. We really liked getting into that jazzy mindset when we were recording… and it's a BLAST to play live with the band.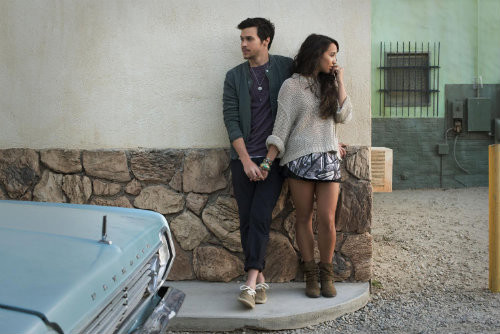 Who are some of your musical idols?
A & S: Jason Mraz is definitely Alex's biggest musical inspiration. The Beatles are also right up there for both of us (like so many others). John Mayer, Ed Sheeran, and Andy Grammer are really high up on our list, and Fleetwood Mac is one of Sierra's favorites… especially Stevie Nicks.
Ok… enough music talk. Alex, what's the silliest most romantic thing you have ever done for Sierra? Sierra, same question!
A &S: Hmm… silliest!? We're always a bit silly. One of the most romantic things we've done for each other though was on our one year anniversary. Alex took us on a hot air balloon ride with food and champagne and Sierra bought presents but also made an art piece using all of the ticket stubs/photos/etc. from our dates from the entire year.
Alex & Sierra's debut album "It's About Us" is available now on iTunes & stores everywhere!