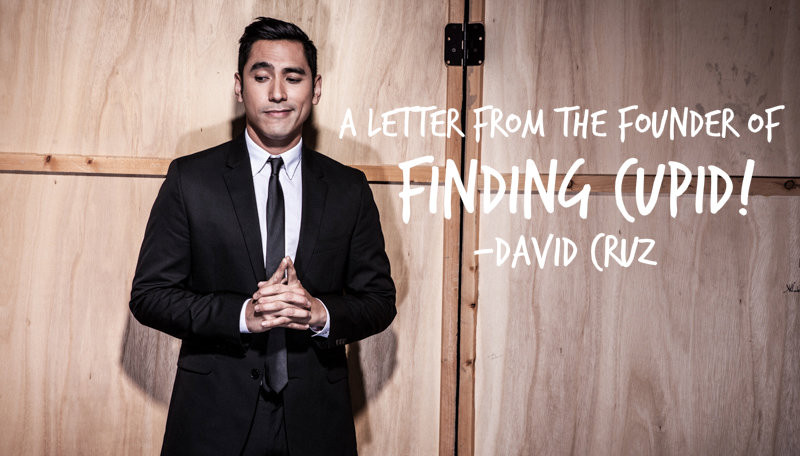 By David Cruz
For as long as I can remember, Christmas has always been very special to me.
It's a time that family and friends come together to support, love and shower each other with food and gifts. We reconnect over cooking, classic holiday music and a few swigs of spiked eggnog.
The season brings better moods to everyone. It's the one time of year that people proudly wear reindeer antlers, Santa hats and ugly sweaters as if they were medals of honor. I appreciate that sense of humor as sometimes life just needs a little laughter.
Weather your celebrate Christmas, Hannukah Kwanza or Boxing Day, the holidays are the universal green light for you to celebrate all that is good and happy in your life.
But this happy time is also here to recognize one more important thing, our relationships.
From your boyfriend to your family or your co-worker and your clients; the holidays help us celebrate the emotional connections that we have towards special people in our life.
By way of gift, greeting card or that special cookie you make for the company holiday potluck, the gifts we give are rooted in the value that we hold for the people that us feel special.
You always here people say "It's not about how much you spend as long as it's from the heart."
I firmly believe in this.
I find that there is more value in sending a handwritten Christmas card than spending a hundred dollars on some fancy gift. To me, the card means someone cared enough to buy a card, take time out of their day to write a message and drop it in the mail.
When I get cards in the mail, it's like getting a big hug from someone.
I stress this point, as I want all of us to take the time to recognize a relationship in your life by making them feel special. Let them feel like they are getting the biggest hug from you and they stood out. That the hard work, sacrifice, friendship and love holds value in your world and they are acknowledged.
On this note, I want to thank all of you for your unending support. For those of you who have followed my blog and website from its small humble beginnings to my new fans from Millionaire Matchmaker, thank you all.
This journey and its success truly would not be possible with out your love.
Enjoy your holiday and even if it's a phone call, text or email; make sure you tell all the people that matter in your life that they are loved.
Happy Holidays-
David Cruz III