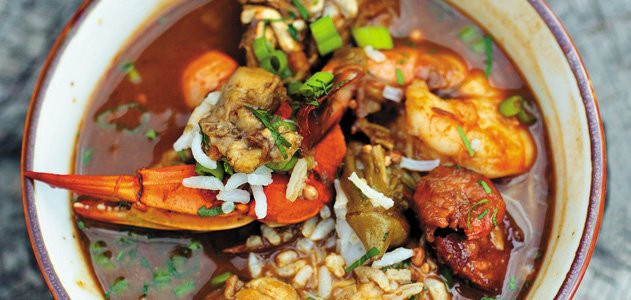 By Deanne Cruz
I started the New Year in Houston with my boyfriend. It was cold, rainy and the perfect setting for the ultimate New Year's Day meal, gumbo. I don't make gumbo very often, and in fact, the last time was about 12 years ago on New Year's Day. It's a dish believed to bring good luck and who couldn't use a little lady luck?! Gumbo is a mixture of the cook's favorite ingredients, simmered together to create an amazing stew of love.
I thought I would share this recipe for Valentine's Day because it's a great recipe for couples to make together! Its very sexy to create a dish in the kitchen with your significant other. After all the couple that cooks together, stays together!
Gumbo is not something you make on a whim; however, you might have the necessary ingredients on hand. When I was at the grocery store in Houston, I noticed they sell a frozen gumbo base, but I've never tried one made with it. Well, I've never had gumbo made from anyone who would admit they used a ready-made base! The roux is very labor intensive, but when it's done correctly, it is phenomenal.
My boyfriend and I were a good team in the kitchen. He makes sure I can do my thing under the perfect conditions. My coffee cup was full and my favorite station was playing. I prepped and chopped everything while he cleaned up along the way. He started the roux for me, but halfway through we switched so I can stir like crazy and he can peel and devein the shrimp. It took a total of 45 minutes until the roux got to a color I was happy with. It was a perfectly dark hue and ready for the trinity and other ingredients.
Like I said, you can make any kind of gumbo you like, but ours included chicken winglets, Andouille sausage, scallops, king crab legs and shrimp. I used a combination of seafood and chicken broth and both okra and gumbo file to thicken.
The end result was divine!
The two of us sat in front of the television with our big bowls of gumbo over white rice. Crusty French bread, beer, wine and football rounded out the experience. We lounged around all day long and enjoyed seconds and thirds.
My base recipe:
3/4 cup of vegetable oil
1 cup of flour
The roux takes patience. Keep stirring and you will see this mixture get darker and darker. It will take approximately 45 minutes of constant stirring to get the color just right.
Trinity – Onion, celery and bell pepper (1 cup each chopped)
Garlic (as much as you like…I used 5 cloves)
6 cups of broth (I used chicken and seafood)
2 bay leaves
Cayenne pepper
Fresh thyme
Add whatever you like to the base. I've had some with tomatoes, potatoes and even beef roast!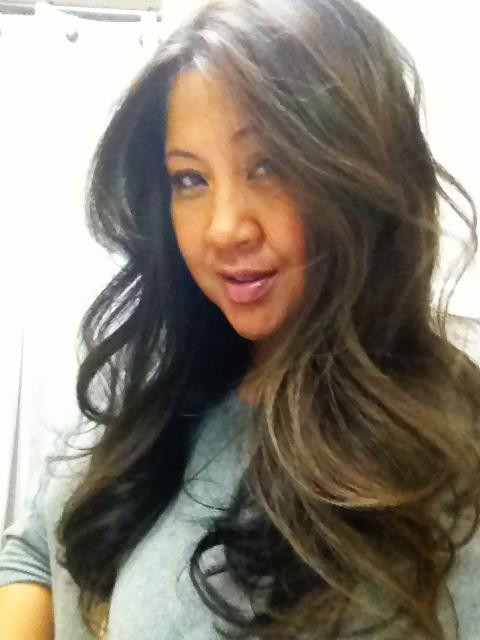 Deanne Cruz, Food Blogger
Deanne is a home chef and culinary adventure seeker. She resides in Los Angeles and is the Creative Director and lead chef at "You Can Find Me In The Kitchen" - a blog about Food and Family.