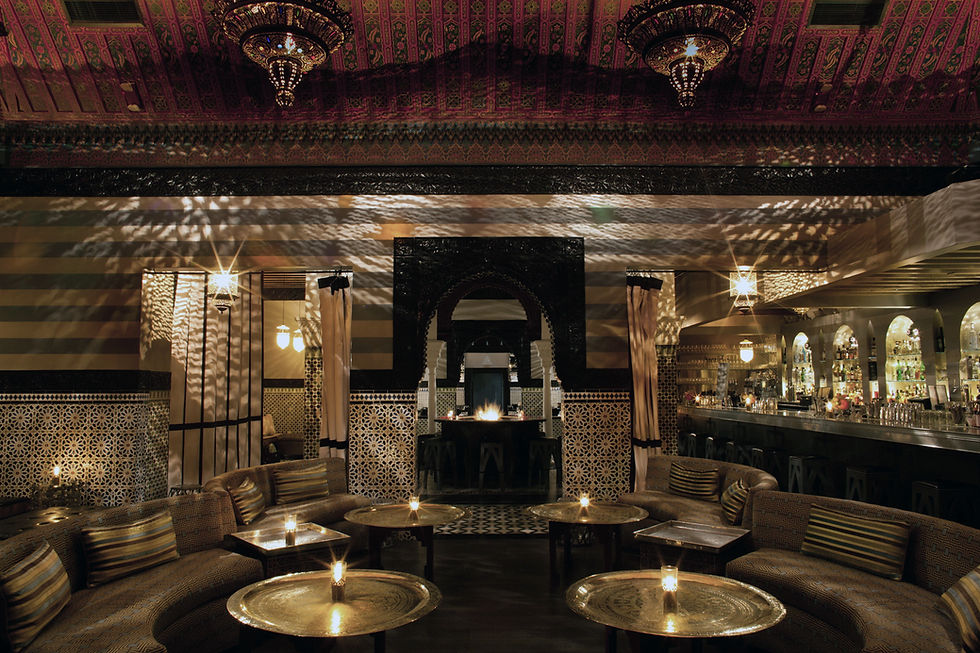 By David Cruz
"Variety's the very spice of life, that gives it all it's flavour." ― William Cowper
When it comes planning a perfect night out, I am often asked how I choose the best restaurant for a successful date night.
Naturally, there are a couple key things that should come into consideration when choosing the ideal dinner location. Things like the food preferences of your guest and ambiance should always be first on your list! I repeat, FIRST!
Although these are very simple things to remember, I have been very surprised when I hear about many "first date nightmares."
Recently, I had the opportunity to plan a big night out with a couple of my very good friends. Like any special dinner occasion, I wanted to make sure all the details were just right, so just like any date night, I enacted my "3 Golden Rules of Dinner Date Planning!"
I created these rules to help anyone prevent the many possible date night fails that are inevitable when one does not plan accordingly. Follow these rules and I promise you every date night will end in a marriage proposal and three kids!
(Ok, maybe not all that, but I do promise that you and your guests will have a fabulous time!)
Rule Number 1 "Choose A Restaurant With RRPR!"
For this special night out, I decided to make reservations at a fabulous new restaurant called Acabar. The restaurant came with all the usual hype that an LA eatery would come with, but it also had something even more important in my book- RRPR! (Rave Real People Reviews!)
Nothing is worse than going to a fancy dining establishment and the experience not living up to the press. Reading online reviews will give you the upper hand on everything from ordering food to the best table in the house. Make sure to do your research!
Acabars menu was very impressive and offered something for any discerning guest. Let's face it, you never know when you'll be out with a picky eater!
After skimming over Acabars menu, I was instantly taken on a global journey of food that left my imagination soaring and my taste buds desperate for a sampling!
My favorites included the Duck Duo Salade, Crispy Shrimp Toast and the Fried Buns to start. If I never have anything else to eat ever again in life, I want my final meal to the fried buns. Insert this into your tweet: #Showstopper
The rest of the menu had so many stars that it was like choosing your favorite child. I could go on and on, but I will leave you with this…It did not disappoint.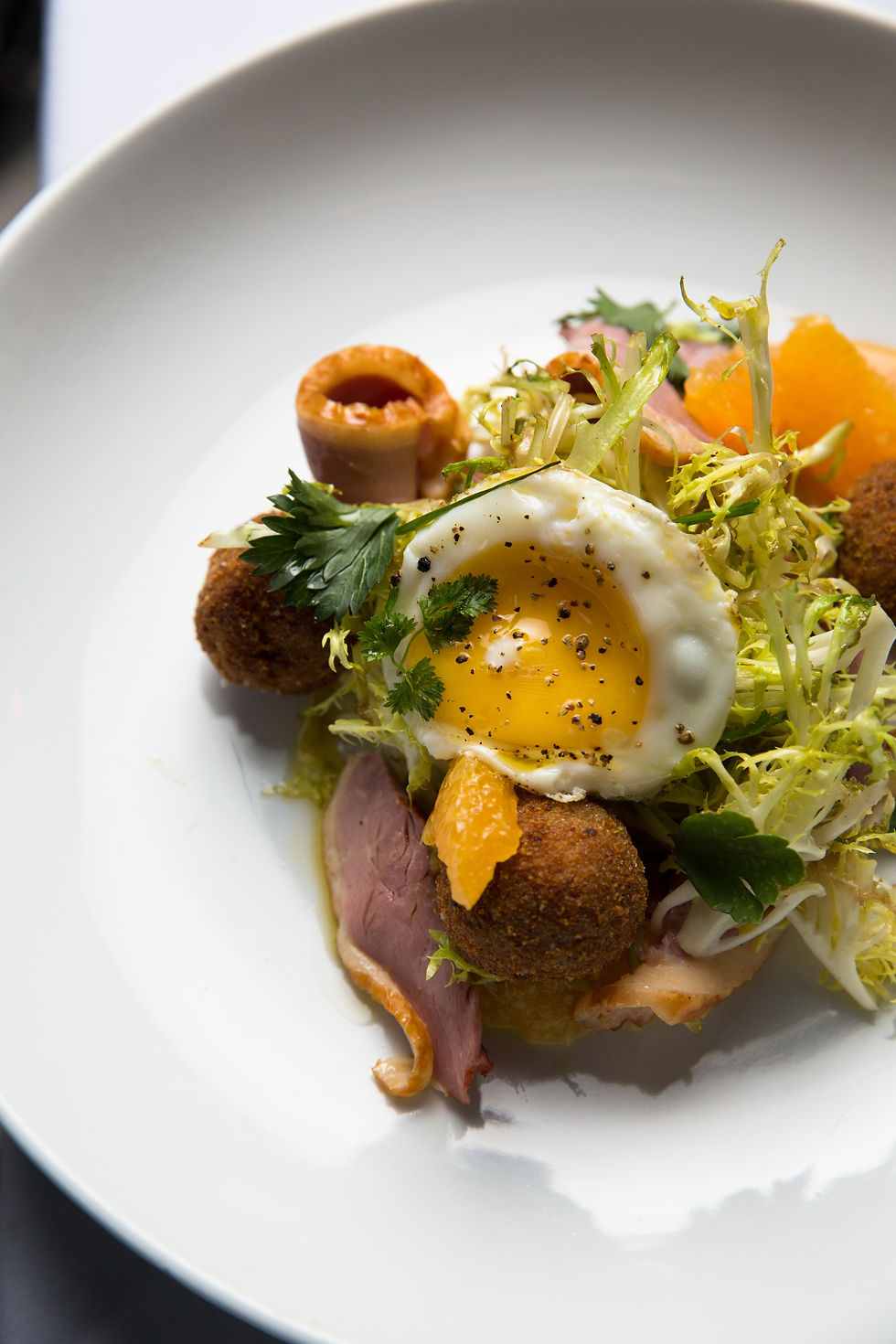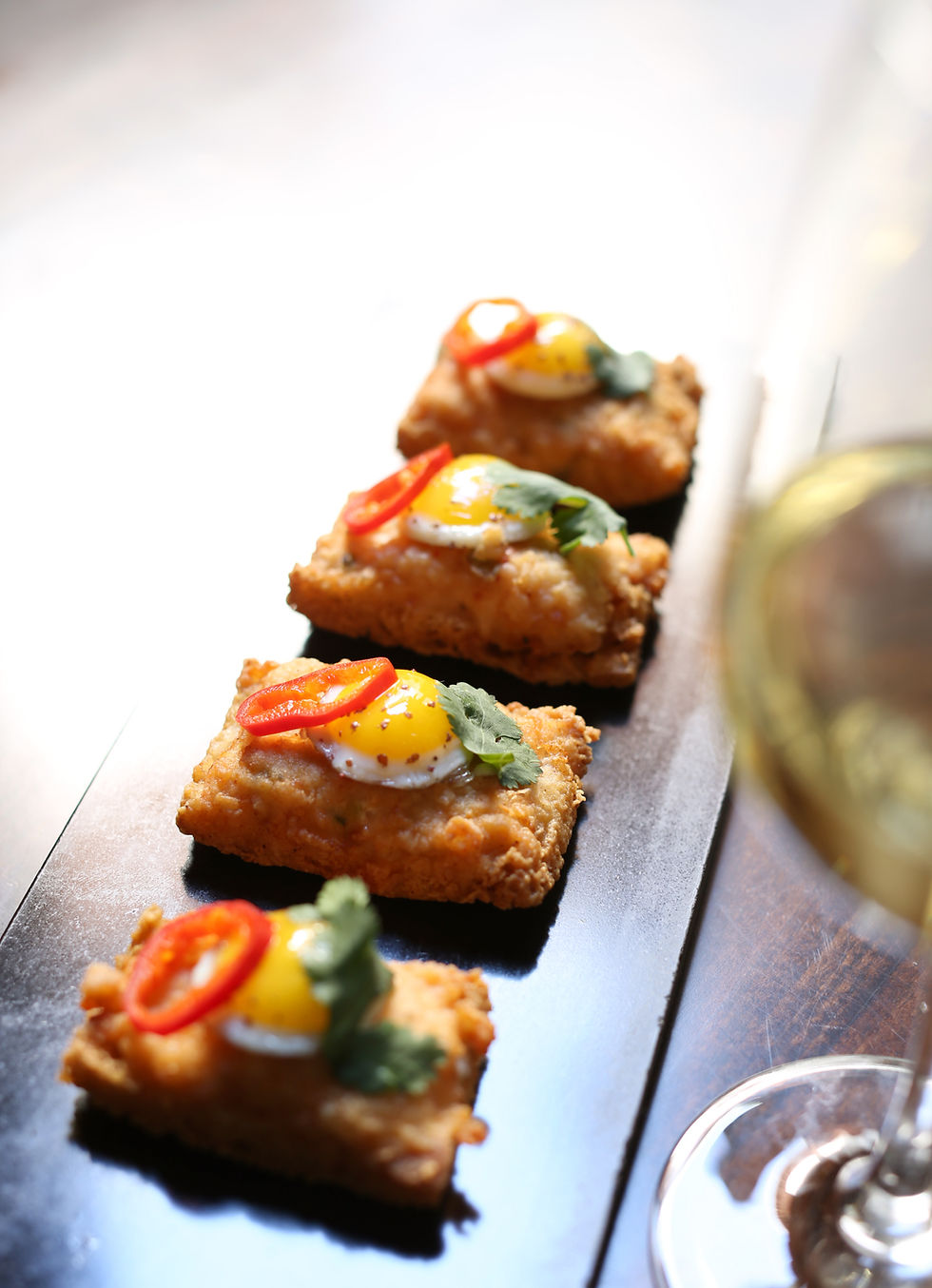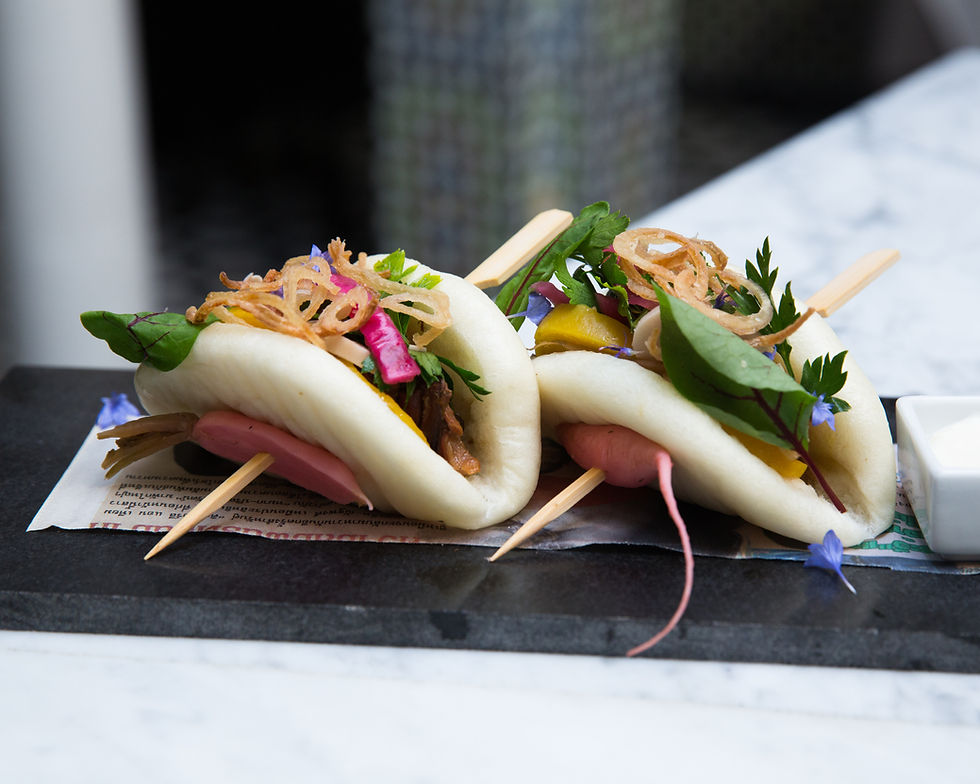 Rule Number 2 "Choose a Restaurant With Tons of Personality!"
From date nights to special occasions, we all get stuck in choosing restaurants within our comfort zones, but I always love finding a new destination with tons of personality. Whenever you possibly can, go for the wow factor!
Acabar packs so much personality from start to finish, you remember it like one of your favorite movies.
From the moment you walk in, you are greeted with a GIANT gold double door, the first sign you are truly in for an adventure. The interior then welcomes you with what seems like a set right of a Moroccan themed movie. An open-air fire pit illuminates light off of the beautifully detailed walls of colorful tiles and sculpted wood molding.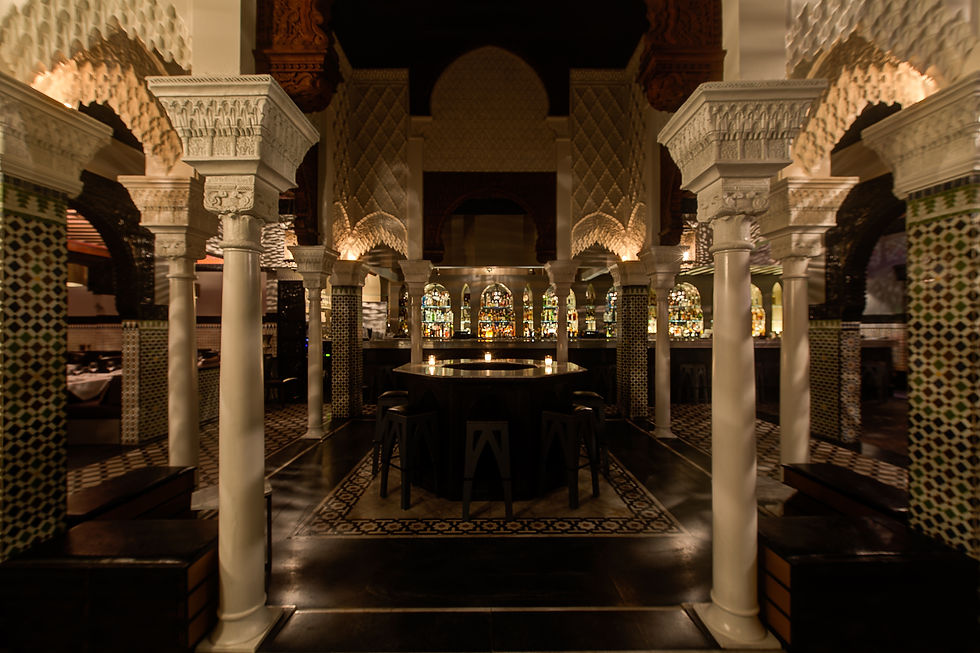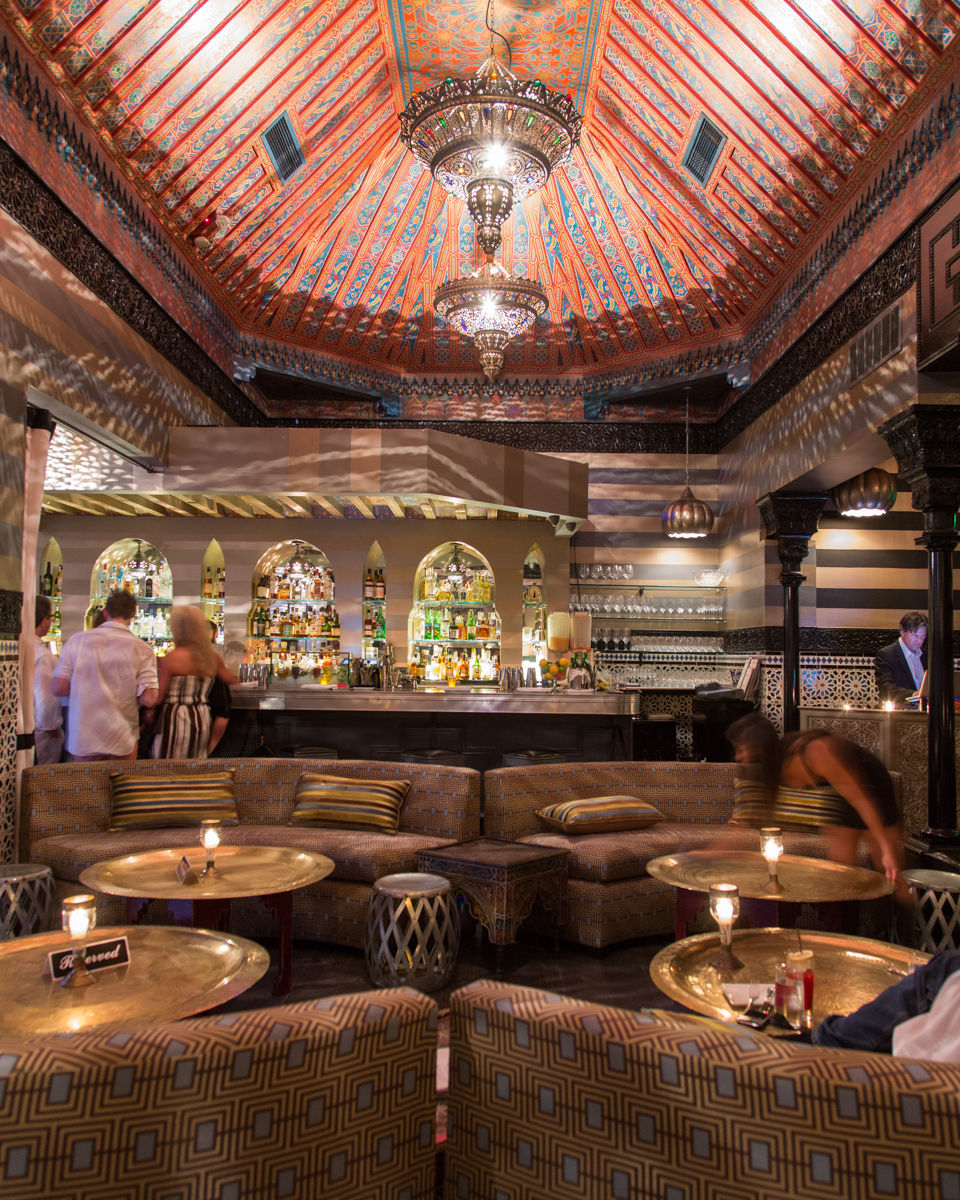 This is by far the sexiest restaurant in Los Angeles!
Gone are the days of settling for the boring white table clothes, gimmicks and sub par food. Make sure your restaurant packs a ton of personality; this small detail will make any night memorable!
Rule Number 3 " Choose a Restaurant That Leaves You Wanting More"
One of the true calling cards of a great restaurant is it's ability to keep you coming back and wanting more. It's that feeling that you get when all your senses are so overwhelmed that you need another visit just to take it all in. This is a good thing for any date night. It makes it memorable and it sets the tone for another visit back, perhaps on date two of a successful first night. Everybody wants a "To Be Continued!"
After my first trip I was so taken by Acabar that I made another reservation and came back a few weeks later to celebrate a birthday. I was confident that this was so amazing that I had to share it with more of my friends!
That's a trump card in my book!
On my second visit I was able to try even more dishes, take in more of the interior and try even more signature cocktails. Acabar was a 4 Star Food Resort and I was enjoying my extended vacation!
So there you have it, my three Golden Rules of Dinner Date Planning. Use them wisely, use them often and at the very least, it will entitle you to a hard core make out session from any date.
That I promise.
For more on Acabar visit there website at acabar-la.com