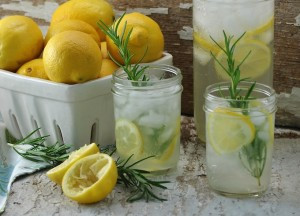 My Grandmother, Rosalia, is truly amazing.
At the young age of 85 she still walks daily, cooks, grocery shops, follows my Grandpa to the local casinos and tends to the most incredible garden. When you approach her front door you're welcomed by the sweet, feminine scent of tuberoses and vibrantly hued flowers. It adequately prepares you for the magic in her backyard. The backyard is very unassuming and people rarely go back there. Last weekend I spent some time there; and with complete awe I reveled in her hard work.
She grows everything from poinsettia to papaya to blood oranges and peppers. The two things that immediately caught my attention were her large rosemary bush and her lemon tree, bursting with and an abundance of ripe bright lellow lemons. That day we had gorgeous warm weather, so I decided to make a pitcher of rosemary lemonade.
My grandma has a Eureka lemon tree, which produces a tart lemon and is considered a true lemon. Another popular home grown lemon tree is the Meyer. It isn't considered a true lemon because it's actually a hybrid between a true lemon and an orange or tangerine. Although I love the sweeter Meyer lemons for desserts, I think Eureka lemons make ideal lemonade because of the perfect balance of citrus, tartness, tangy and sweet. Accompanied with the undertones of rosemary, it is like drinking liquid freshness.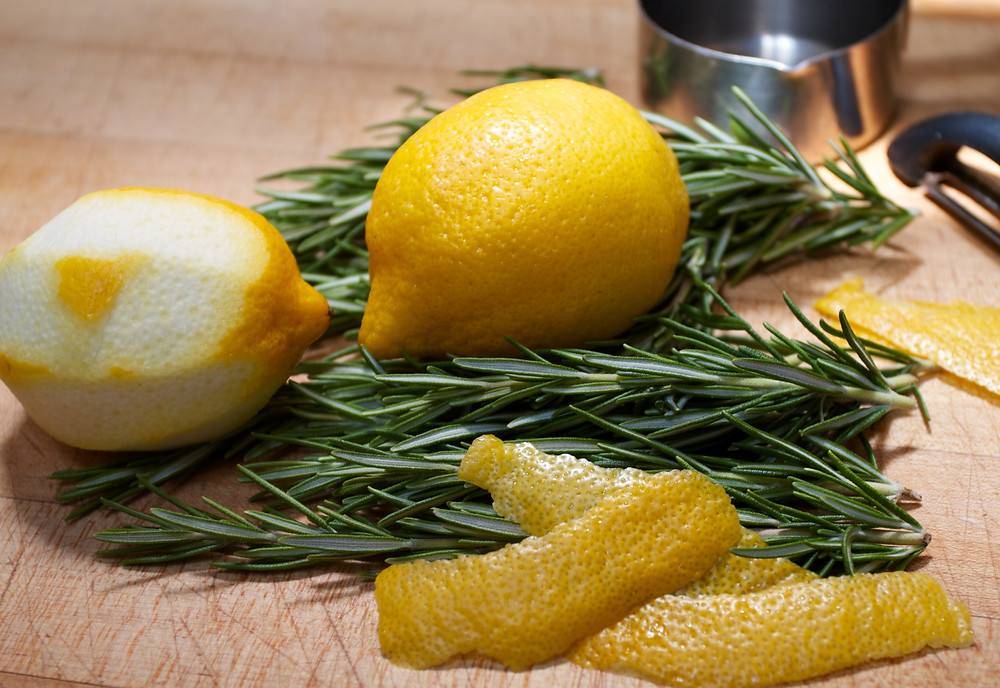 I picked 8 of the yellowest, most pungent scented lemons. For one pitcher, you're going to want about a cup of lemon juice. Depending on the size of the lemons, you can probably get a cup from 5 or 6 of them. I picked extra for garnish. You'll only need 2-3 sprigs of rosemary for the lemonade, but have extra for garnish as well.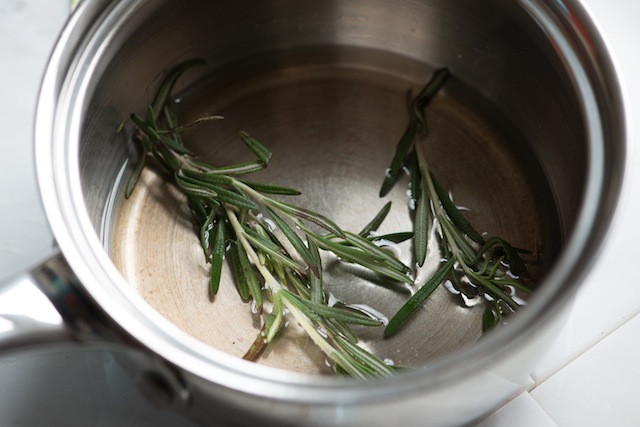 Begin by mixing your sugar and water in a small saucepan and bring it to a boil. Stir and make sure the sugar is dissolved; turn off the heat and add your rosemary sprigs. Cover and allow this to steep for at least 30 minutes. Steeping means to put something in liquid for a period of time. This will infuse the rosemary flavor into the simple syrup. When the syrup is ready, remove the rosemary sprigs and mix it with the lemon juice and water. If you prefer, more lemon juice or simple syrup can be added. I like to add lemon slices and rosemary sprigs dusted with sugar as garnish. Serve over ice!
This lemonade can easily turn into your next favorite cocktail. Citrus Grey Goose is a lovely option, but for the whiskey drinkers like me, a little bourbon will hit the spot. I also think this is a perfect beverage to offer at Easter. Don't be afraid to try out any other of your favorite herbs such as basil and thyme. Cheers!
Ingredients for the syrup:
1 cup of water
1 cup of sugar
2-3 sprigs of rosemary
Lemonade:
1 cup of fresh squeezed lemon juice
5 cups of water
Ice
*lemon slices and sugar dusted rosemary sprigs for garnish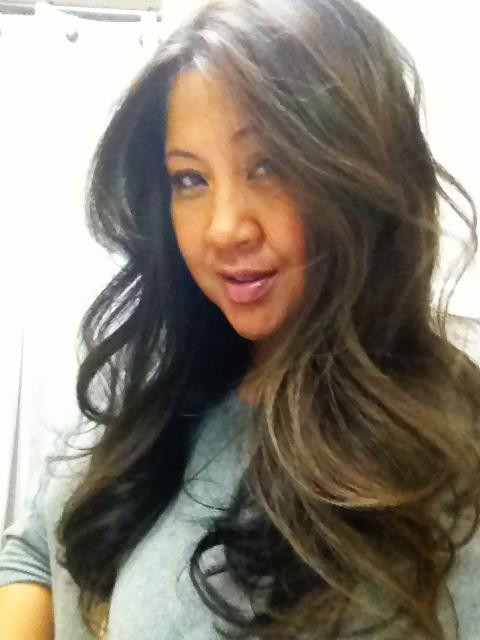 Deanne Cruz, Food Blogger
Deanne is a home chef and culinary adventure seeker. She resides in Los Angeles and is the Creative Director and lead chef at "You Can Find Me In The Kitchen" - a blog about Food and Family.