The Place I Landed
My journey in dating at 30 started when my boyfriend and I broke up about 2 years ago. This blog is not intended to detail all of the trials and tribulations of my past relationship or walk you through the trauma that was my break up, but I mention the story because it's these types of life changing experiences that make up who we are and how we show up in future relationships. Everyone has experienced some type of heartbreak. It's one of those awful moments in your life when you feel as though no one could possibly understand the pain you're in, and then you quickly realize that this is actually one of the only universal experiences that everyone can relate to.
Things can change in an instant…
After my ex-boyfriend and I broke up, I remember often thinking about how quickly life can change. I was madly in love with him. We used to call each other our puzzle pieces. We fit well together. I thought we had an unconditional love right up until the moment we didn't. It always seemed we were on the same life track, and in reality, we were both on diverging roads towards different life goals. The relationship took about 12 weeks to completely unravel and it took a 30-minute conversation to call the whole thing off. I hung up the phone dazed and confused about how dramatically my life had changed in the few seconds it took for him to say, "I think you should go live your life." I slowly dropped to the floor, laid my head on the carpet, pulled my knees into my chest, and all in one second let out a noise of sadness that I didn't recognize and that I hoped I'd never hear again. My whole life had turned upside down and sideways in a matter of a few minutes. A rush of "what if" thoughts ran through my head, and I was living in the coulda, woulda, shoulda land for days.
"Good things fall apart, so better things can fall together "(M. Monroe):
My relationship wasn't the only thing that fell apart in what seemed like an instant. In a matter of a few weeks, I lost all 4 of the jobs that were tasked with keeping my business and me afloat, and I was almost completely out of money to purchase inventory for my customers, so my business was about to tank as well. Outside of my health and the health of my loved ones staying in good shape (thank goodness), it seemed like all aspects of my life got obliterated at the same time. I was brought to my knees in a matter of weeks. I didn't have to work all day. I didn't have a boyfriend to call. I didn't have clients to service. All I had was me, myself, and I. There were no more distractions taking up space in my head.
And, that is when something beautiful happened. Instead of my usual knee jerk reaction to freak out and figure out how I was going to survive, I just stopped. I didn't ask God why this all happened to me at one time. I didn't try to scramble to find more jobs. I literally just stopped. Then I sat still, and I started to meditate. Sometimes, I would meditate 4 or 5 times a day. I had nothing to do, so I would just lie on the floor, close my eyes, and envision my ideal life. It was a strange experience because it was so unlike me to put my hands up and stop pushing, but I did it. And, that is when everything started to fall into place. Sometimes, you just have to trust that the universe will take care of business.
I recognize now that the reason everything blew up all at once was because I was too stubborn or distracted to pick up on the universe's signs that life was getting out of control. I'll admit it. I can be kind of bullheaded sometimes. If I'm working towards a goal, I often put my head down and my blinders on and go. This quality serves me well in business and has the opposite effect on my personal life. When I'm too focused on the task at hand, I often miss the well-meaning hints from loved ones who suggest that I take a moment to stop and smell the proverbial roses. When I'm in this mode, I often say to my friends that if they are trying to tell me something, they need to knock me over the head with it. Thoughtful, direct, meaningful statements work best. Passive suggestions like, "Maybe you could try this, or maybe you could consider that" do not. My ex-boyfriend took this passive route to no avail for a while, "Natalie, maybe you could consider putting your computer down and be more present? Do you think maybe you could work less and play more on occasion?" I didn't hear any of this.
Thankfully, I've learned my lesson. I pay attention to the signs. I might even pick up on minor subtleties. I do my best.
After a few weeks had passed and reality had set in, I circled back on that initial scary thought about how life changes so quickly, and I reframed it in my head. Yes, it did take 4 years to build a relationship and only 30 minutes to destroy it. But, if things can change for what seems like the worst in just a few moments, then surely they can change for the best just as quickly.
That thought gave me comfort and peace. And so, I took a detour from the could-woulda-shoulda land, and I moved right on over to the land of acceptance, faith, and abundance.
I think I'll stay for a while.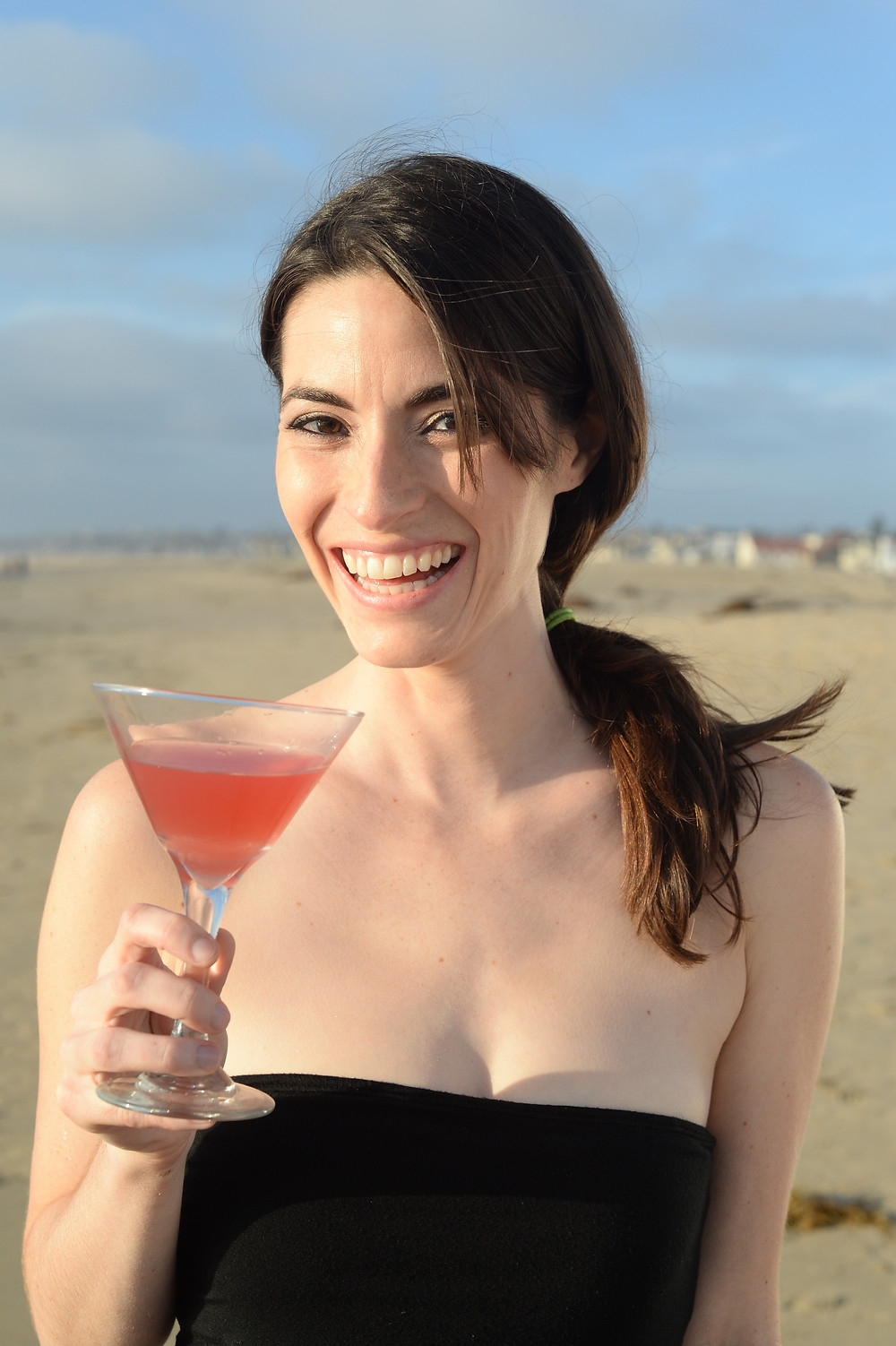 Natalie Susi
Founder of Bare Organic Mixers, Natalie is a 30 year old, single entrepreneur who is simultaneously building a brand, writing a book, and still trying to make quality time to date quality men. Her blog titled, "The Business & Love" will follow her dating adventures one cocktail at a time as she begins to put love first and business second.