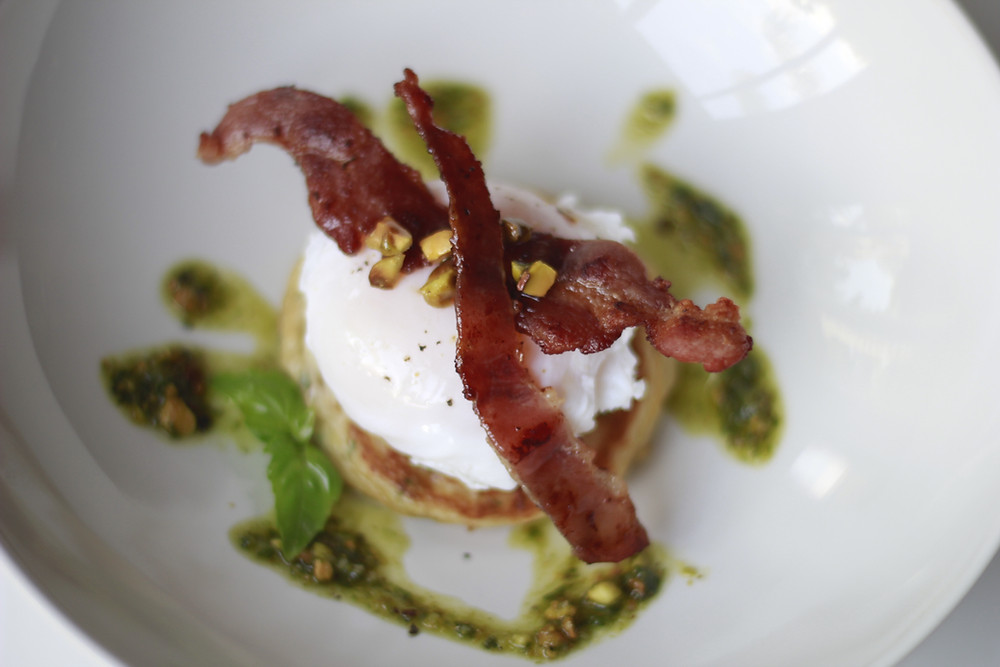 Mom's are pretty special so let's cook up something pretty extraordinary for her this Mother's Day!
There's no better way to spice up your classic brunch recipe's than to switch up the ingredients! Let's serve up some duck eggs! Yes, you heard me duck eggs!
*****
*A little on Duck eggs:
Duck eggs look like chicken eggs but are larger. As with chicken eggs, they are sold in sizes ranging from small to large. Duck eggs have more protein and are richer than chicken eggs. When boiled, the white turns bluish and the yolk turns red-orange.
Most specialty markets sell duck eggs, or often times at the Farmers Market too. But, don't worry if you can't get access to it, good old traditional chicken eggs works just as well!
*****
The Zucchini Pancakes are simply good all on thier own, but together with the seductive poached egg, your mom will surely appreciate it and take her love for you to a whole other level!
Enjoy and have a Happy Mothers Day!
What you will need...
ZUCCHINI PANCAKES
¾ Cup Pancake Mix
½ Cup Milk (Whole)
1 Tablespoon parmesan (grated)
½ zucchini (roasted with salt, pepper and olive oil) (cube)
¼ teaspoon salt
¼ teaspoon black pepper (fresh ground)
PISTACHIO PESTO
1 ½ Cup Basil (fresh)
½ Cup Cilantro
1 Cup Pistachio (shelled dry roasted) (save some for garnish)
2 each garlic clove
½ Cup Olive Oil
1 teaspoon lemon zest
¼ Cup parmesan (grated)
½ teaspoon salt
1 bacon each (tear into pieces)
4 each Duck eggs
To make pesto, combine all the ingredients into a blender. Blend till mixed and set aside.
Tear the bacon with your hands into a few pieces. Cook them until crispy and set aside.
To make zucchini pancakes, combine all of the ingredients into a bowl and mix. The batter will get thick, but once it hits the pan it will melt. Fry them with light butter in a sauté pan on low eat. Flip them when its half way cooked and lightly golden brown. Set them aside.
Crack each duck eggs individually into a small ramekin. In a 2 qt saucier, add enough water to come 1 inch up the side of a narrow. Add 1 teaspoon kosher salt and 2 teaspoons white vinegar and bring to a simmer over medium heat.
Use a whisk to quickly stir the water in one direction until it's all smoothly spinning around. Carefully drop in the egg. Cook for about 5 minutes and remove with a slotted spoon.
(Click here for a quick video on how to do this!)
Assemble: First plate the pancake, top it with the poached egg, and then drizzle the pesto around the bowl. Top with the bacon and chopped pistachios.
Yields: 4 servings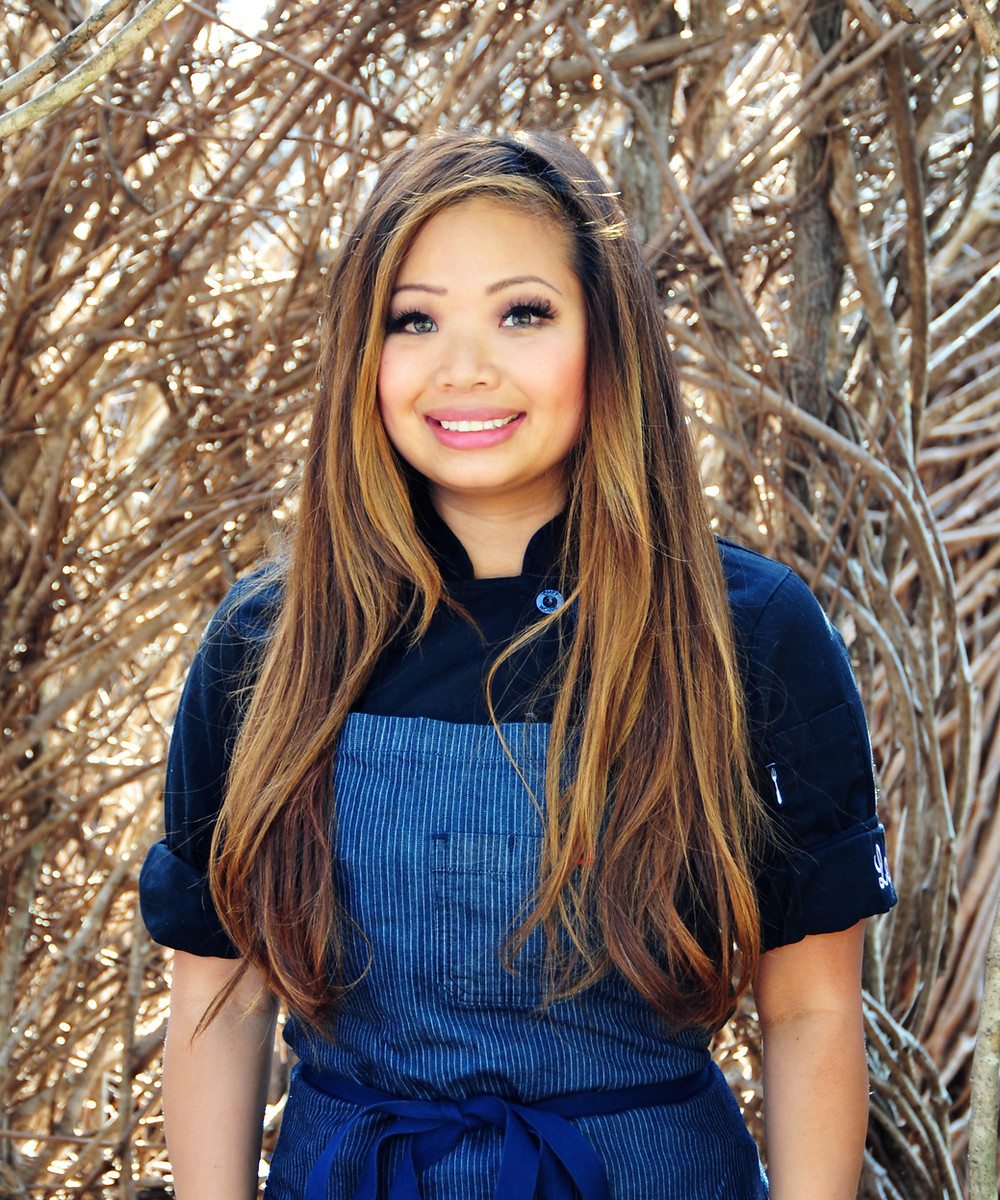 Leyna Doan, Chef
Leyna began her professional training at the world renown Le Cordon Bleu Culinary Art School, specializing in cuisine. While attending school, Leyna was asked to compete on Food Network's Cupcake Wars where she introduced liquid nitrogen to the cupcake industry. Leyna, now in her own professional kitchen, is combining her passion in both sweets and savory to create the most unique and extraordinary "Leyna's Kitchen" experience.