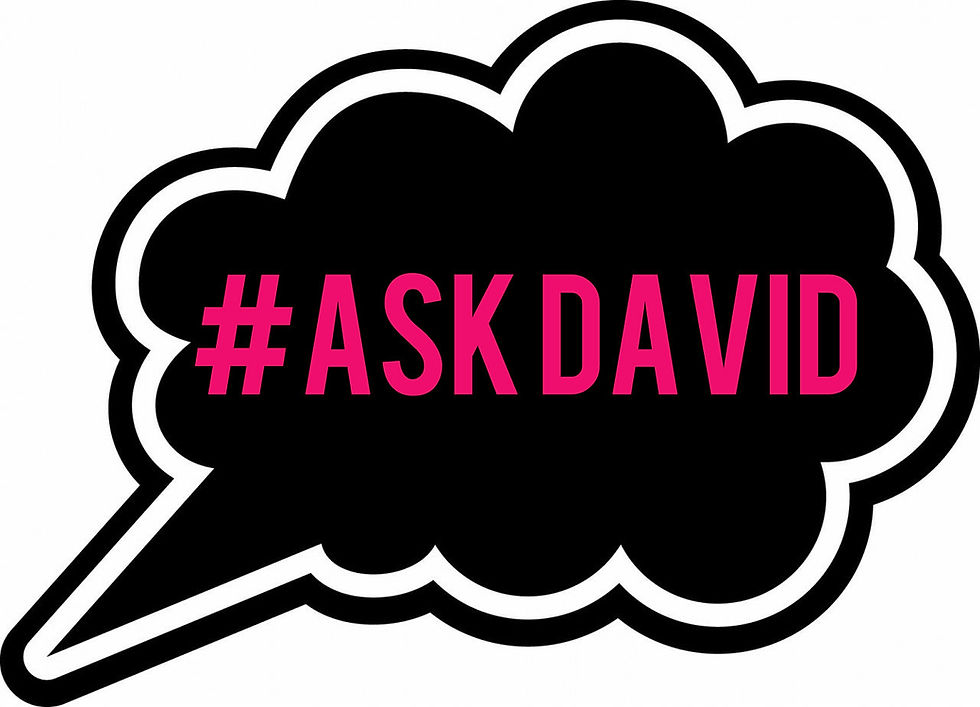 It has been a while but, #ASKDAVID is officially back and ready to answer all your questions!
Every week I take your questions from our website and social media and answer them here just for you!
QUESTION: Dear David, I am getting pretty close to the guy that I have been dating for the last month. At first I told him, I didn't want anything too serious. But now I want something different- what should I do?
David: I always say "Honesty is the BEST policy!" It's important to tell him this now, before you waste anymore time. This will end in only one of two ways: he stays or goes. The BIGGER issue here is that you misrepresented yourself in the "interview" stage of dating. If you told him you were not looking for something serious, then that's why he is with you. You can't expect him to change.
Going forward, tell the truth. You don't need to "bait" a guy by telling him your not looking to be serious. Save that for drunken one night stands.
QUESTION: Dear David, I am gay and they JUST legalized gay marriage where I live. Should I rush to propose or should I wait?
David: Never, Never rush. Getting married should mean you are ready for the ULTIMATE next step of your relationship. Ask yourself "Is there still more to know about my significant other?"
I don't know much about your relationship, but you need to make sure you have given the both of you the proper time to get to know eachother. This goes for gay and straight relationships.
Have you lived together yet? Have you taken a vacation together? Have you talked about finances? Children? Sex?
Cross the bridge of the BIG relationship benchmarks and THEN go for it!
QUESTION: Dear David, I have been dating this guy for a few weeks now and I want to know if he wants to have kids one day. Should I ask him soon?
DAVID: Yes. It never hurts to ask. Just don't make it a big deal. Like... you want to have a child tomorrow. That will scare him.
QUESTION: I have never groomed "down there" before, but I want to start grooming because my girlfriend asked me to. Any advice?
David: Glad you asked. I absolutely think it's important that ALL men- even "manly men" Manscape for the good of all in the relationship! Only Cavemen and super gross hipsters think that keeping body hair unkept is acceptable.
No woman or man wants to floss with a bush from the 70's! (sorry for the visual) If your girlfriend has suggested this already, chances are she is hinting at something that's important.
Take the hint.
For more detailed info on grooming, check out this "Comprehensive Guide To Mens Grooming" by GQ - Click HERE