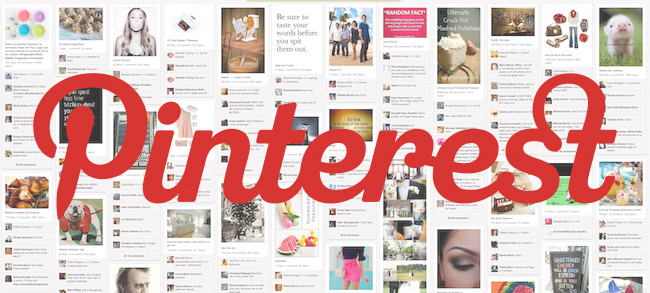 In case you have been living under a rock for the last 5 years, then you know about the awesome amazingness that is Pinterest.
But in case you don't, let me fill you in.
Pinterest is a digital "pinboard" for the internet where users can create pinboards of thier favorite online content. For example, we at Finding Cupid created a board called "Let's Get Krafty" The board is a collection images from the internet of modern DIY projects that we love. Other users can scan through the images for inspiration and can even click on a link to the original website so they can learn more about the project.
Most people will tell you that this is awesome because it truly streamlines the way you look for inspiration. But this is also awesome because it replaces the task of going through magazines and newspapers and tearing things out.
Pinterest has completey revolutionized the way people get married these days. A bride or groom can easily show a wedding planner exactly what they are imagining for thier big day.
This digital corkboard has also help many other people in different professions find and collect inspiration. People like fashion bloggers, teachers, crafters, and chefs. The posibilities are endless!
To help many of the beginners out there get a jumpstart on PInterest we have collected some of our favorite boards to follow. While you are there, make sure to follow out founder, David Cruz while your there!
Click here to follow David Cruz on Pinterest!
Happy Pinning!
1. Martha Stewart: Because everyone must bow to the Queen of Everything. Martha's boards cover everything from crafting, food and pets to weddings. Need we say anymore?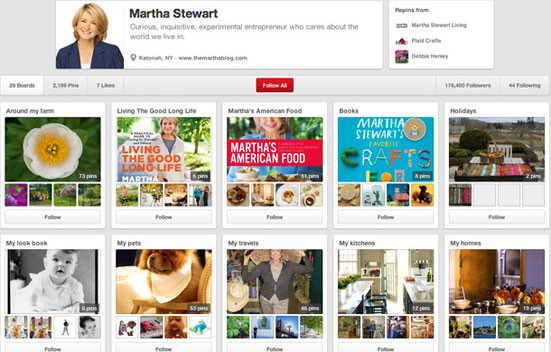 2. Lia Griffith: Our new favorite crafter and lifestyle blogger. Lia adds her modern twist to everything. She is also pretty awesome with her offering of downloadable designs, projects and crafts.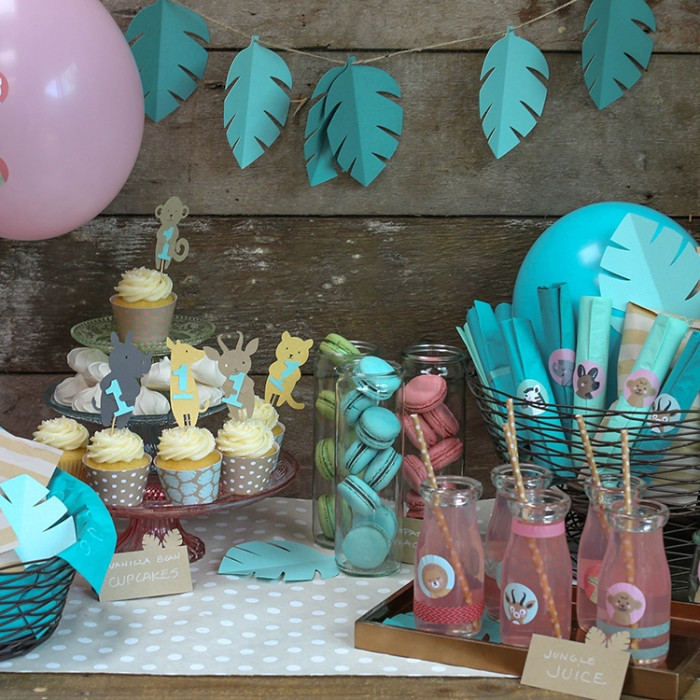 3. Lauren Conrad: Yes, you heard us right- THE Lauren Conrad. This former relaity tv star turned media mogul is a rising star. Her board is the quintisential girly girls board. But don't let that scare you away, there's something for everyone.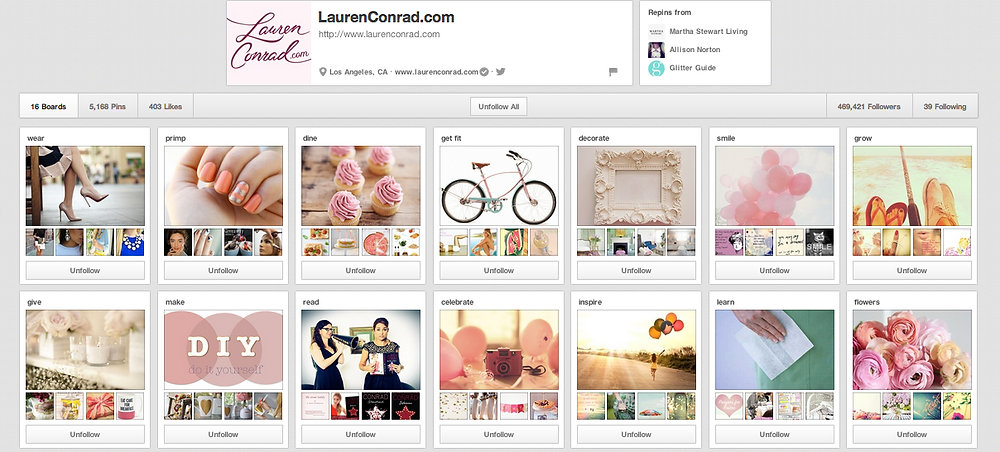 4. Bright Bazaar: One of my favorite people on Instagram & Pinterest, Will Taylor is the man at the helm of the happiest interior design blogs in the world. Between the bright colors of his interior design projects and his super cool fashion, Bright Bazaar will bring happiness to all seven days in your week!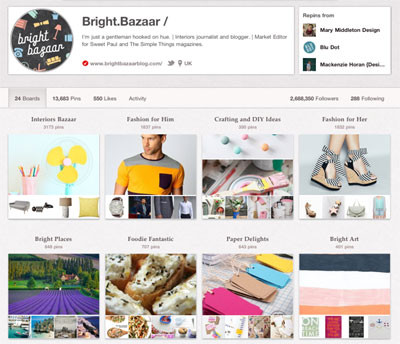 5. Random House Books: Two words: Book Quotes. If you love books and quoting lines fom books (like we do with Jane Austin books) the this board is for you!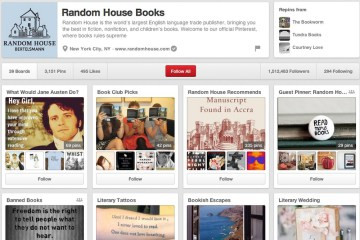 6. Wedding Chicks: If you are planning a wedding, run- don't walk to this board. From invite inspiration to wedding day florals, this is a one stop destination for anyone recently enaged!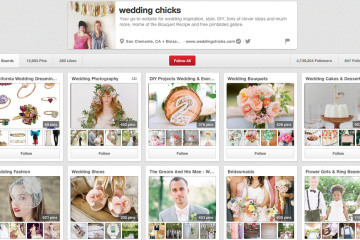 7. Equally Wed: Now that gay marriage is sweeping the US, check out this board with LGBT inspired wedding themes. This board covers everything from invites to wedding cakes!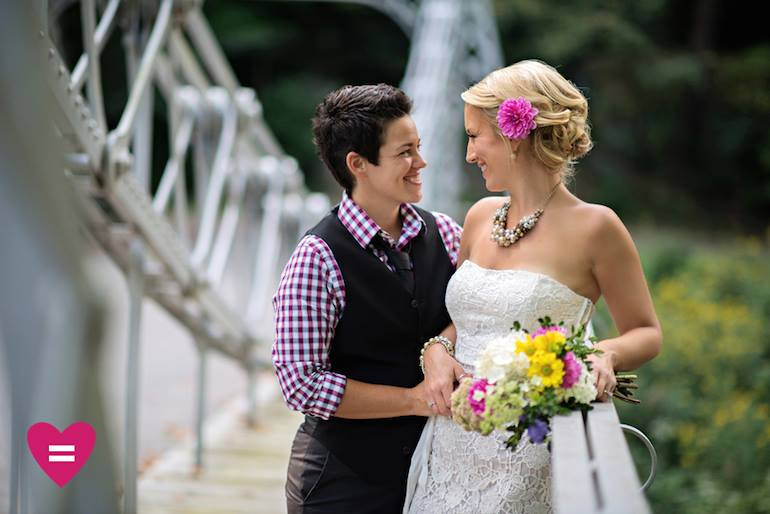 8. GQ Style: When men need to know how to dress. You go here. End of story.