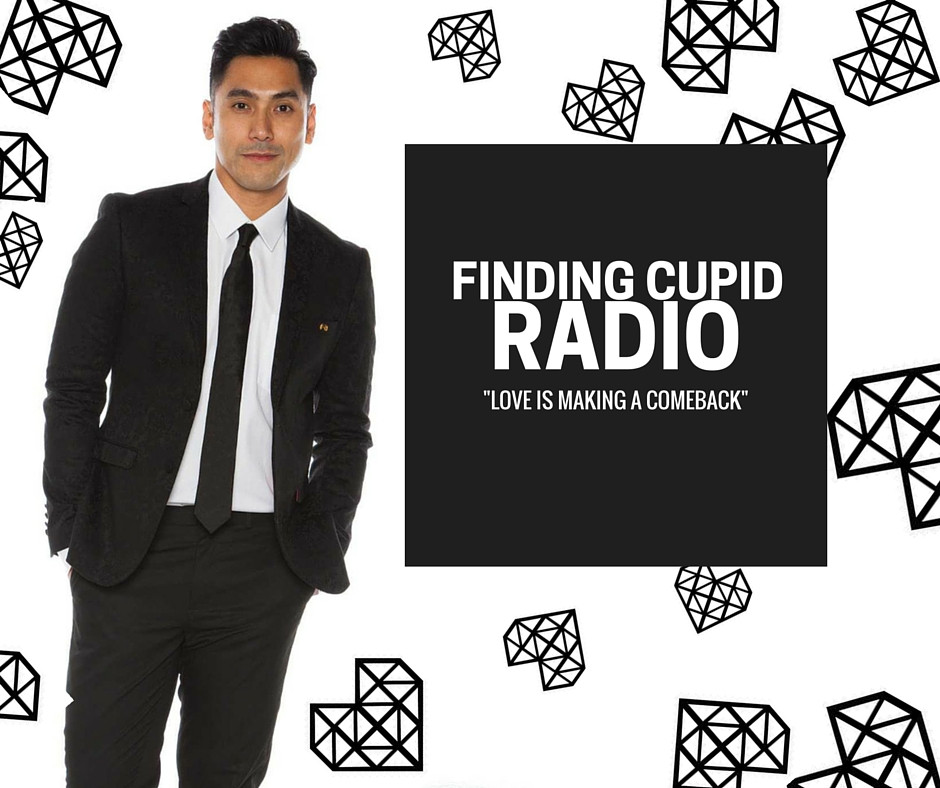 This past Sunday we got to meet the new team at Finding Cupid Radio with the premier of the 6th Season of the show!
The show is hosted by Finding Cupid Founder David Cruz and Co-Host Matt Wall. But this year, the team is joined by Natalie Susi and Shawn V. Michael of the website, The Other Sex.
To help you get to know the shows new faces on the show, we sat down with them and asked them a few "Cupid Inspired" questions.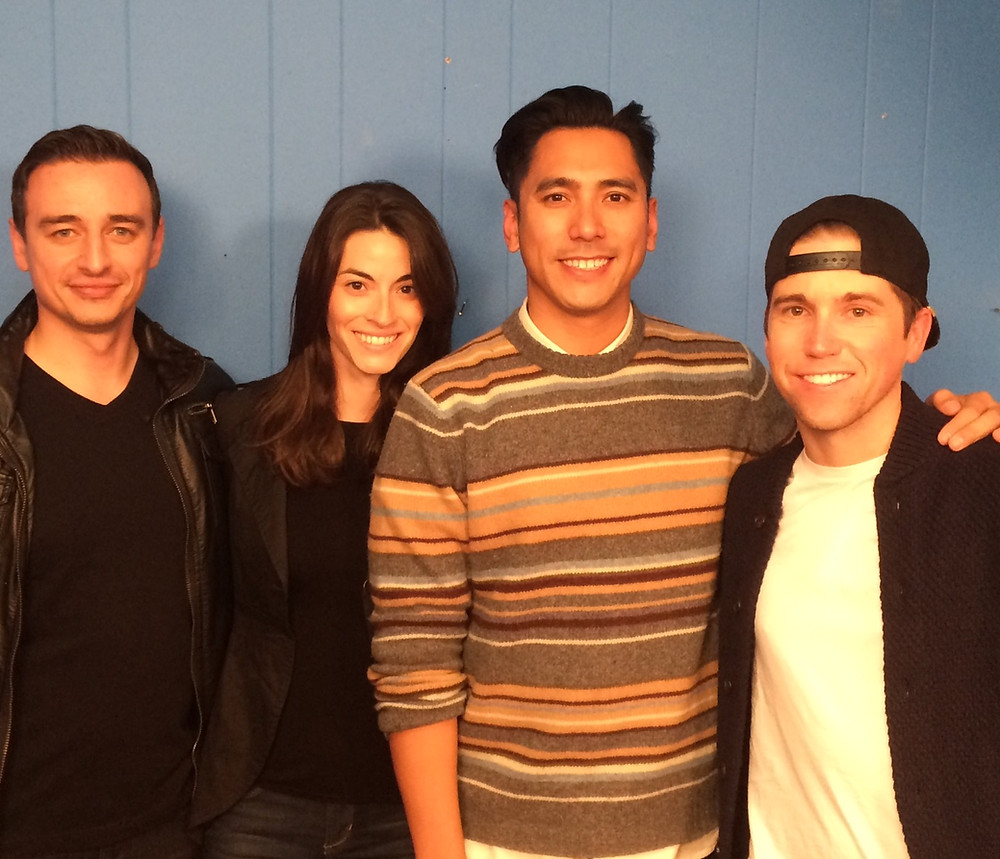 FC: What does love mean to you?
Shawn: Love to me, is the true acceptance, and celebration of another human being. It is not an external force to be derived acceptance or pleasure from, but a pure state of joy, as related to another.
Natalie: The words love and unconditional go hand-in-hand for me. I know this may sound unrealistic and far-fetched to some people, but all of my life, one word has always reminded me of the other. The purest form of love is between a parent and child, and that love is certainly unconditional, or at least it should be, so I guess I've always wanted to find that kind of pure love with a life mate as well. If we all made the decision to enter into our committed relationships with the goal of maintaining unconditional love, perhaps, we would fight a lot harder to make them work.
FC: How would you describe the kind of advice you like to give to people about relationships?
Shawn: Most of the advice I give people is centered around understanding themselves, and their partners. Instead of focusing on individual situations, I like the other person to recognize why the situations in their relationships happen in they way that they do. I believe that through this kind of understanding, true and valuable changes to their relationship happen.
Natalie: People often come to me for advice on how to get over a break up or long break from dating, and enter back into the dating scene, or they want to know how to keep their current relationship fresh and fun. My goal is to help people experience more carefree fun and less dysfunction in dating and relationships. I aim to always offer advice that is simple to follow, fun to implement, and ensures positive results.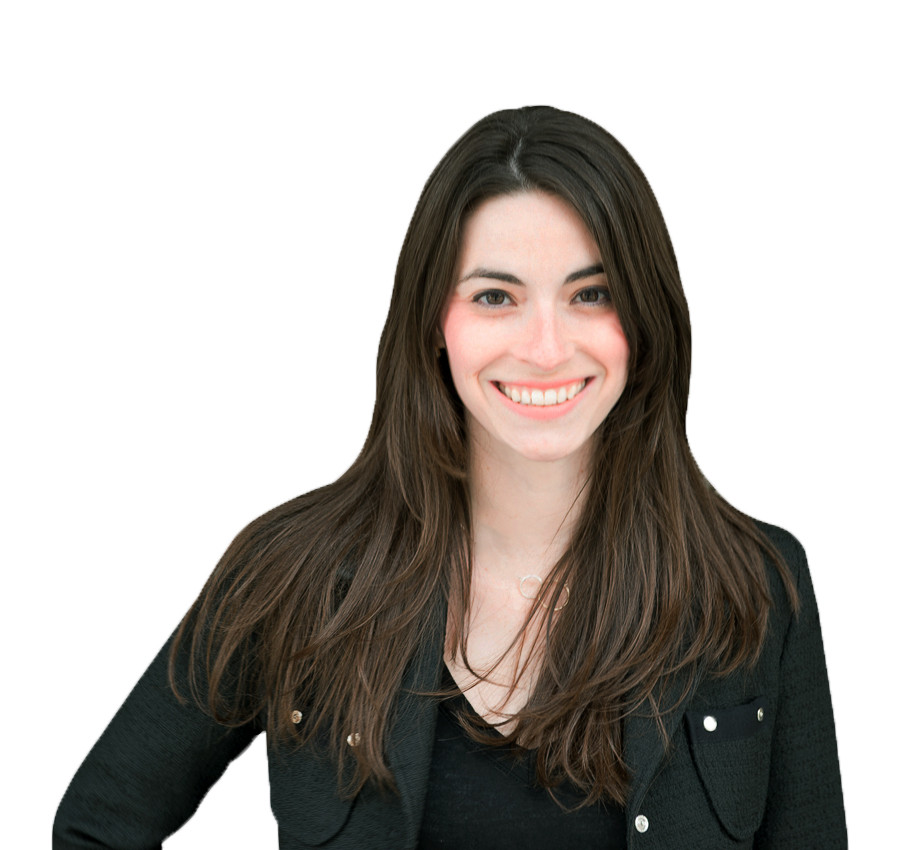 FC: How has heartbreak shaped your opinions about relationships?
Shawn: Heartbreaks have allowed me to evolve, both as a person, and as a partner. If it wasn't for heartbreaks, I wouldn't know or understand the things that I do today. Heartbreaks allow you to define the things that you want, and don't want. They set boundaries, while expanding horizons at the same time. Even very happy, and long lasting relationships - have mini-heartbreaks within them. They are important. They keep you grounded and honest.
Natalie: I've been in many relationships, and I've loved people in the past, but I've only been truly in love once, and consequently, I've only been truly heartbroken once. The year after my break up was the worst year and the best year of my life. Heartbreak is the perfect word for it because it seems like the only experience that truly breaks you open and makes you evaluate all of your strengths and weaknesses forcing you to rebuild a new version of yourself. When you've come out on the other side of grief, you suddenly have clarity on how everything worked out the way it was supposed to, and you're excited to see what's to come.
After my break up, I made a commitment to commit to myself. I wanted to get really clear on who I was and what I wanted (FYI—the cliché nature of this statement is not lost on me). In the 2 years since my break up, I've spent time on my own, in and out of short term relationships, and the most time on more first dates than most people have probably gone on in the last 10 years. As a result, I've had a lot of fun learning about the differences between men and women and how we manage dating, and I've met some pretty amazing men along the way. Overall, the result is I'm a more balanced person who has the ability to live in the moment and be open to possibilities and the meaningful experience that is dating and someday falling in love again.
Read about Natalies break up here
FC: Describe the most romantic thing you have ever done for anyone.
Shawn: A few years ago, the girl I was got an amazing job opportunity in Brazil. We were very fond of each other, but the opportunity was so unique, that we both agreed she had to take the job. After a few weeks, she admitted that she wasn't taking our separation very well, and was seriously considering returning. I knew that it was an amazing opportunity for her, and that she would of regretted leaving it. So the next day, I took 3 weeks of off work, and surprised her at the front door in Brazil. I stayed by her side for 3 weeks until she was comfortable to let me go. She still brings up how much it meant to her, to this day.
Natalie: My last relationship was long distance, so we wrote a lot of meaningful e-mails to each other over the course of 4 years. I saved all of the best ones from the beginning of our relationship, and I compiled them in a book and called it "The Story of Our Story." I printed it out and gave it to him for a birthday present along with a scrapbook that I made with all of our best photos and memories.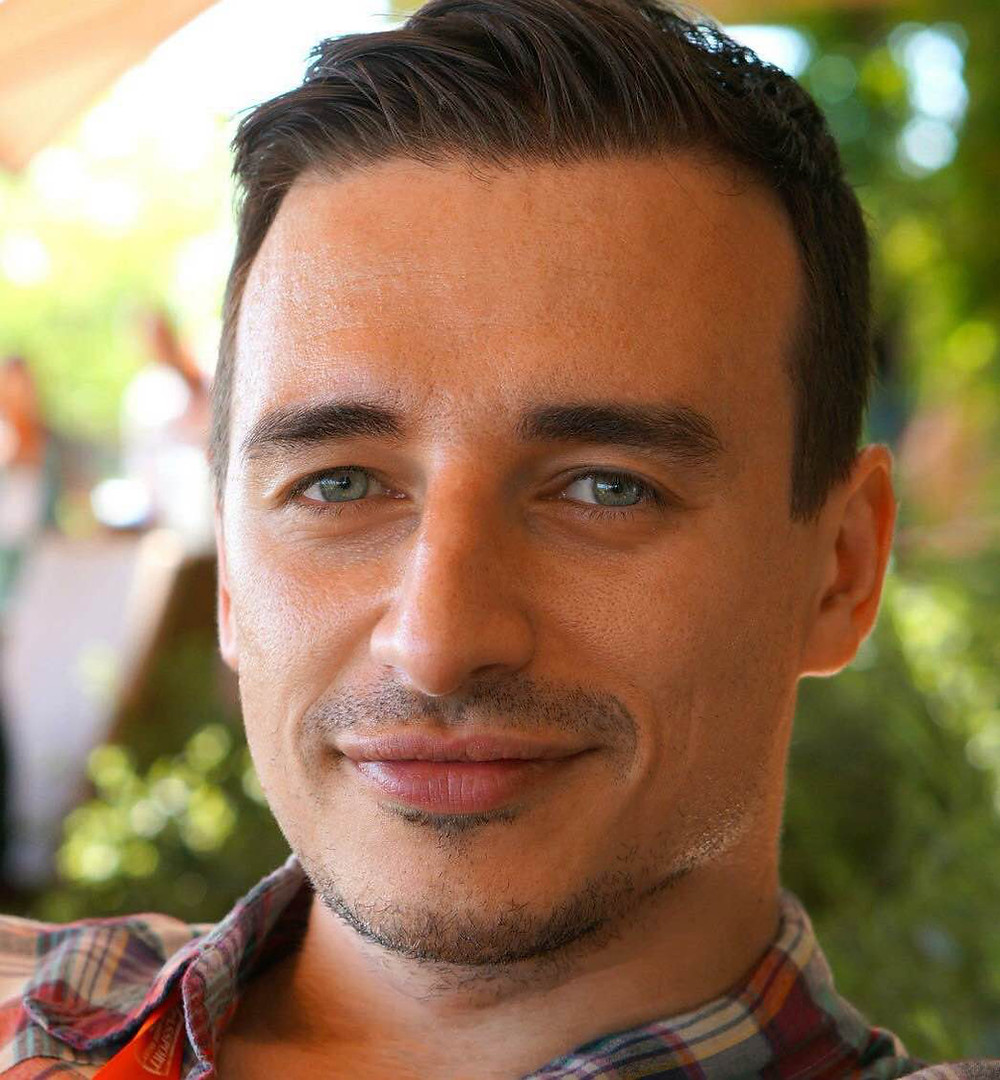 FC: First date choice: Coffee or cocktails and why?
Shawn: Cocktails. They imply a date precedent. Coffee is good for getting work done. Very few coffee dates end with a passionate kiss.
Natalie: Depends on how excited I am for the date. If I think I'm going to have good chemistry with the person, and I want to spend more time with him and have the opportunity to get dressed up, I will suggest cocktails. If I'm unsure about the connection, I will usually suggest coffee. Sometimes of course, one is just more convenient than another, but those are the general parameters that I consider.
FC: What are you most excited about when it comes to the new season of Finding Cupid Radio?
Shawn: Besides the amazing times with David & Matt? Helping people that are listening to the show.
Natalie: I am so excited to talk about my favorite subjects, dating, sex, and relationships with other people who love talking about it as much as I do. I know we are going to have a blast entertaining our listeners and hopefully spreading some helpful little gems too that people can use to improve their own experiences in sex, dating, and relationships.
FC: If you could interview any guest on the show, who would it be?
Shawn: Dr. Ruth Westeheimer, or Betty White. I would love to know what these two ladies have learned in their lifetime - that they haven't told anyone else.
Natalie: I would love to interview Bethenny Frankel. I am in the middle of reading her book I Suck at Relationships, so You Don't Have to, and I think it's insightful and interesting. I know she'd be an entertaining guest for our listeners as well.
FC: Fave Love song or Fave Romance Movie
Shawn: Favorite Romance Movie would be French Kiss w/ Meg Ryan and Kevin Kline.
Something about two strangers from completely different backgrounds who fall in love is very touching. I find it very romantic when love transcends circumstances.
Natalie: When I broke up with my ex, I made a pact with myself to only listen to upbeat songs about love instead of drowning my sorrows in cocktails and bridge jumpers. I stumbled upon a song by Ben Rector called White Dress. It's a super happy song, and the chorus is "I never knew that I could love someone the way that I love you." It always puts a smile on my face, and it makes me optimistic about finding my life mate. My favorite romantic movie is Notting Hill because it takes Julia Roberts a little while to open up to love before she's "She's just a girl standing in front of a boy asking him to love her" and I can relate…
For more on Shawn and Natalie, Follow them on
Twitter at @shawnvmichael and @nataliesusi
Finding Cupid Radio airs every Sunday at 9amPST exclusively on UBNRadio.com
Subscribe to the podcast for FREE on iTunes!