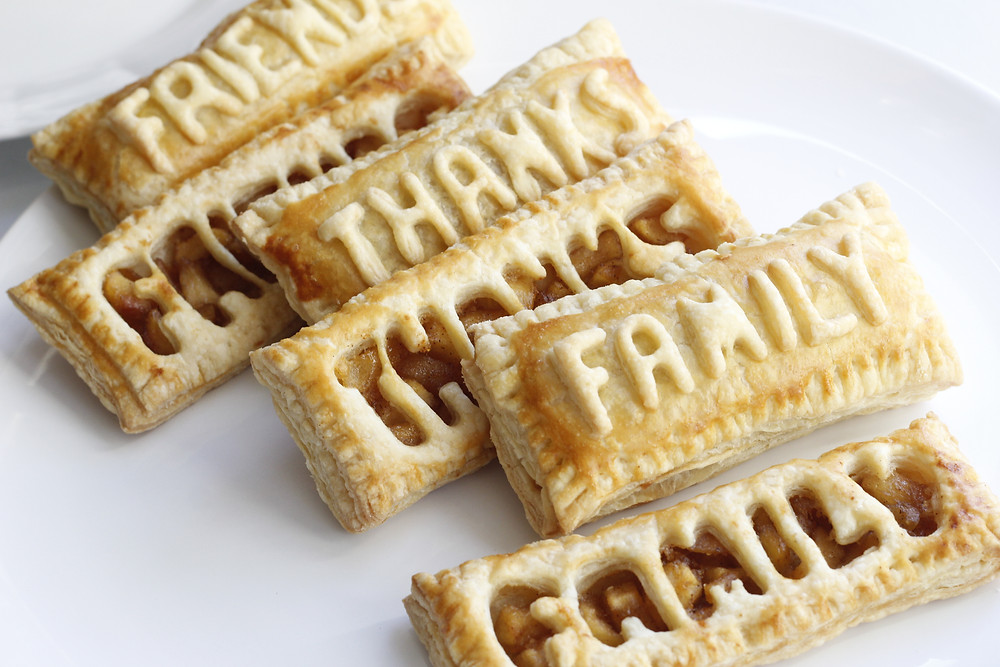 Im so excited that the holidays are just around the corner and with Thanksgiving in just a few days, I thought it would be fun to combine my love for baking and share all the things I am thankful for this year.
Thanksgiving to me is about being thankful for everything and everyone! In this very special recipe, I will use words on my pastries to help show my guests that these apple pies are made with lots of LOVE! The words represent all the things I am thankful for like family and friends.
This recipe is especially fun to do with your loved ones. I hope you enjoy it as much as I did making it.
Have a Happy Baking Thanksgiving!
What You will need:
3 ea Red Apples (peeled, small diced)
1 T Unsalted Butter
1/3 c granulated sugar
¼ tsp cinnamon (ground)
Pinch of salt
2-4 ea puff pastry sheets
Egg wash (one egg with 2 T of water, mix)
Yields: 9-18 servings
How to Make:
Melt butter in medium sauce pan until it's brown and nutty. Add Sugar and salt and carmelize till its golden brown. Add apples and salt. Gently combine and cook until all sugar clumps are melted (about 10 mins). Set aside.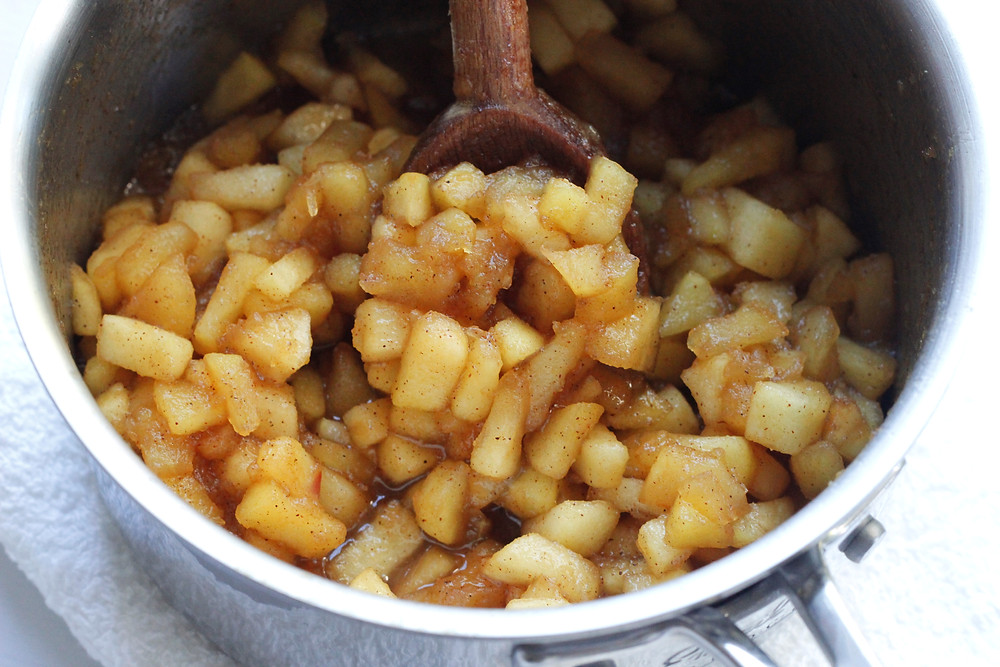 Roll out puff pastry sheet on surface dusted with flour. Measure and score out 12 rectangles.
For the first 9 rectangles, use ½" "ABC" cookie cutters to cut out thankful words, names, shapes, or anything you like. The set I am using, I got from William Sonoma and they cost about $13.
Fill the next 9 rectangles with the apple filling in the center of the pastry. Make sure to leave room on the edges to crimp.
Top the filled pastries and crimp the edges. Brush the top with the egg wash for the nice golden color.
For the pies that you will be adding on the letters from the cutout, brush the top with egg wash before you add the letters. This will help adhere the letters and give it a contrasting color for final result.
Bake at 350 degrees for about 15 minutes or until golden brown.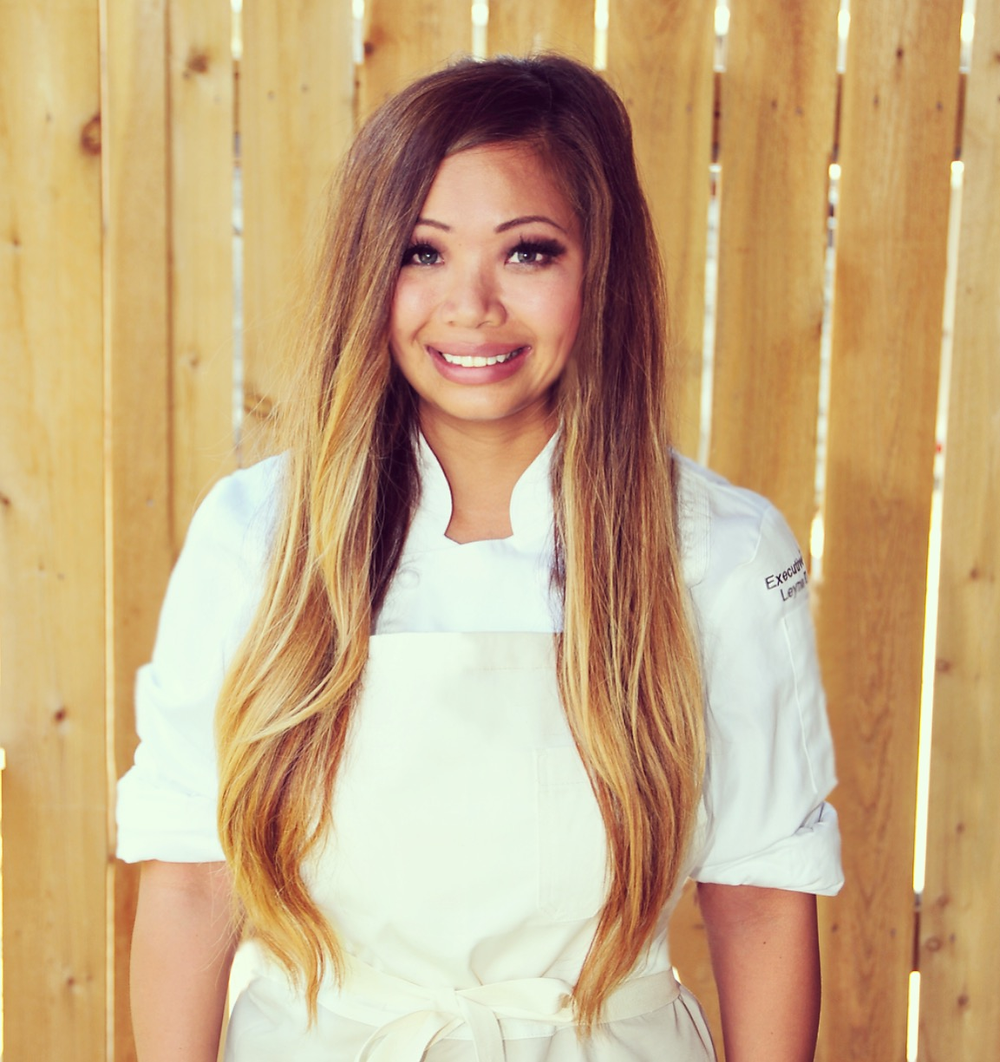 Chef Leyna Doan
Leyna began her professional training at the world renown Le Cordon Bleu Culinary Art School, specializing in cuisine. While attending school, Leyna was asked to compete on Food Network's Cupcake Wars where she introduced liquid nitrogen to the cupcake industry. Leyna, now in her own professional kitchen, is combining her passion in both sweets and savory to create the most unique and extraordinary "Leyna's Kitchen" experience.
For more on Leyna head to LeynasKitchen.com