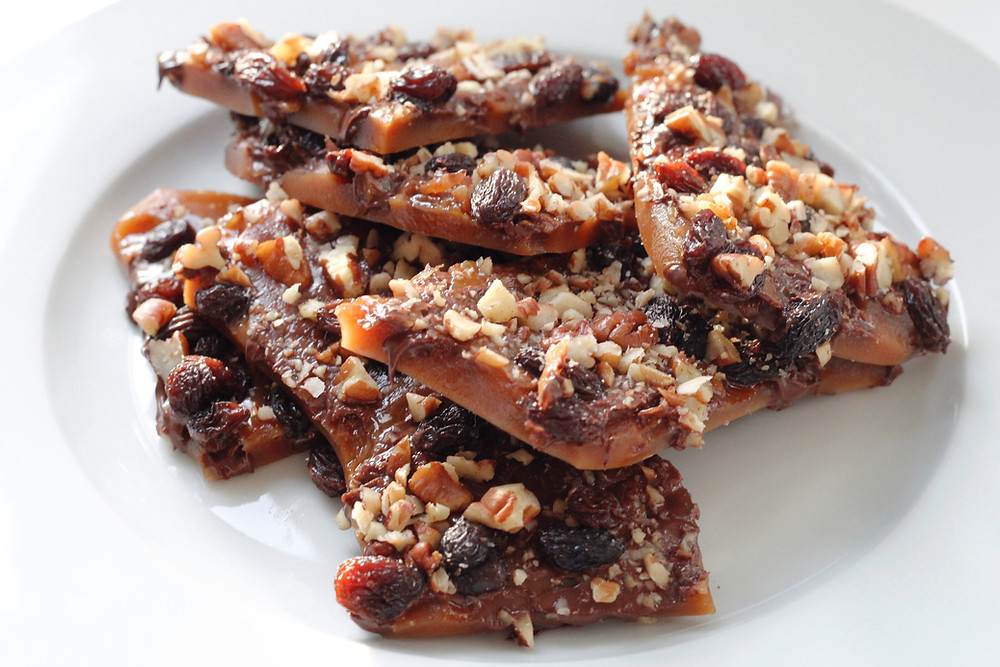 Every holiday, I look forward to all the yummy treats that I will get to experience at all the holiday events I attend. Whether it's at a family members home, an office party or friendly bake off with my friends and neighbors.
But as we all know, thing start to get a little predictable, so I try to mix things up a bit. This year, I wanted to create something that not only could be enjoyed on your own, but also with tons of people. As always, I want it to be super easy and high on taste and looks.
The best part about this recipe is that it can also be given as a gift! Find a super cute box or tin and GIFT AWAY!
I hope you enjoy this recipe!
Yields: 8-10 servings
1 ½ C organic raisins
½ C Rum
3 C Unsalted Butter (cube)
3 C Sugar (granulated)
¼ t salt (kosher)
1 ½ C Pecans (chopped)
1 ½ C Semi-Chocolate Chips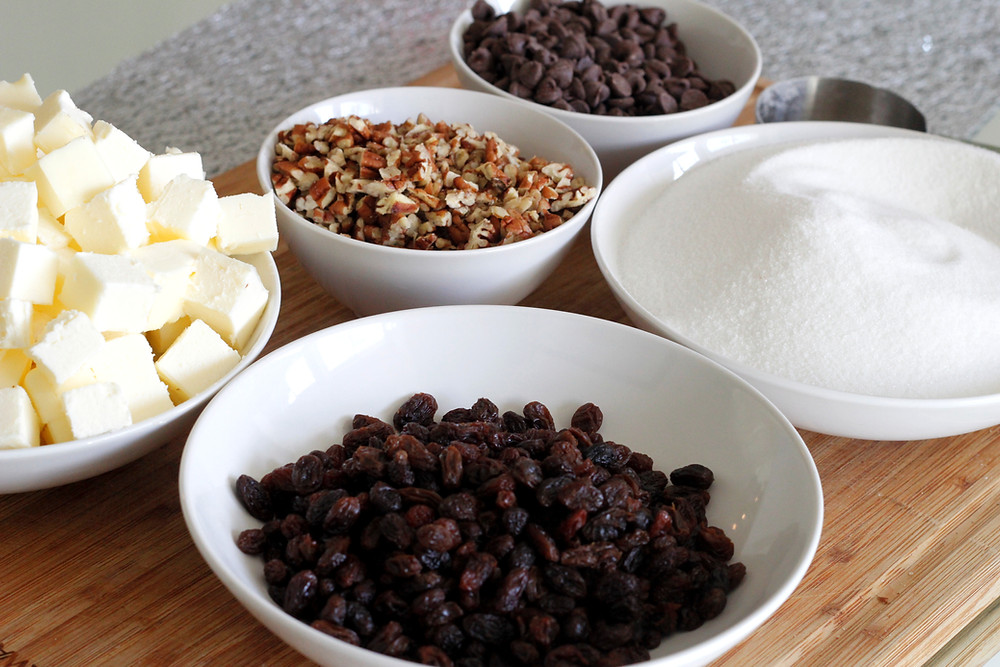 Soak raisins in rum for at least 2 hours or overnight. Dry them out in the oven at 300 degrees for 5-10 mins. Set aside.
Prepare 2 standard baking sheets lined with parchment paper. Set aside.
In a wide stock pot, combine sugar, butter and salt over medium heat. Constantly stir together till it thickens. If butter separates, use a whisk and light whisk until the butter and sugar is full combined. The mixture will get thicker and change color. This will take at least 25 -35 minutes. You can use a candy thermometer and wait till it reaches 285F degrees or until it's a nice medium brown caramel color.
Poor immediately onto the lined baking sheets. Top the toffee with the chocolate chips and spread them around with a offset or spatula. Sprinkle the raisins and chopped pecans on top and light press down with your hands. The toffee will harden very quickly so make sure you work fast!
Wait about 20 mins. and break them up to enjoy!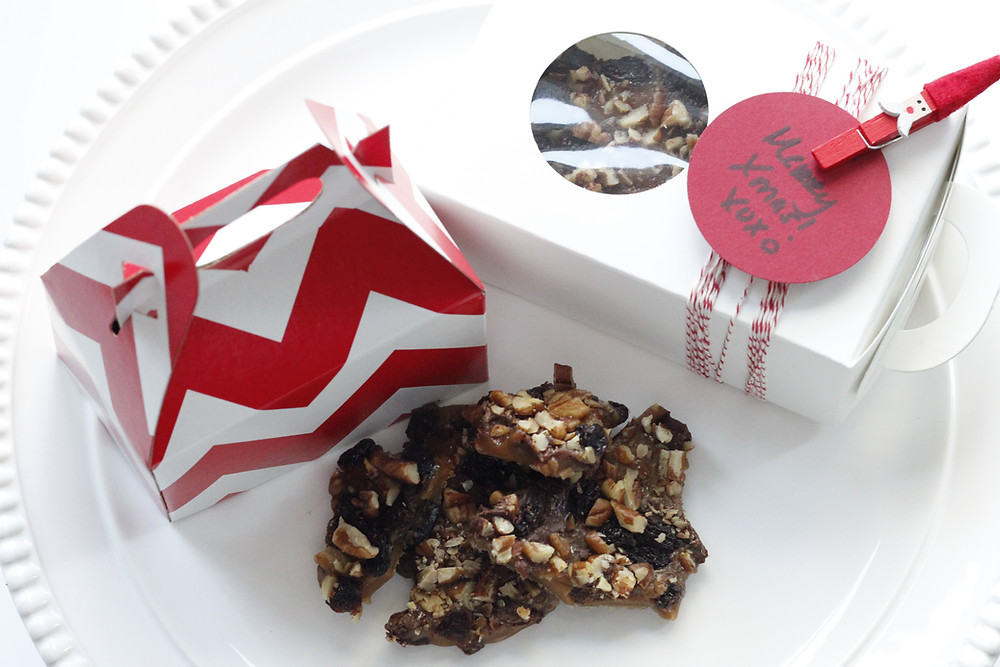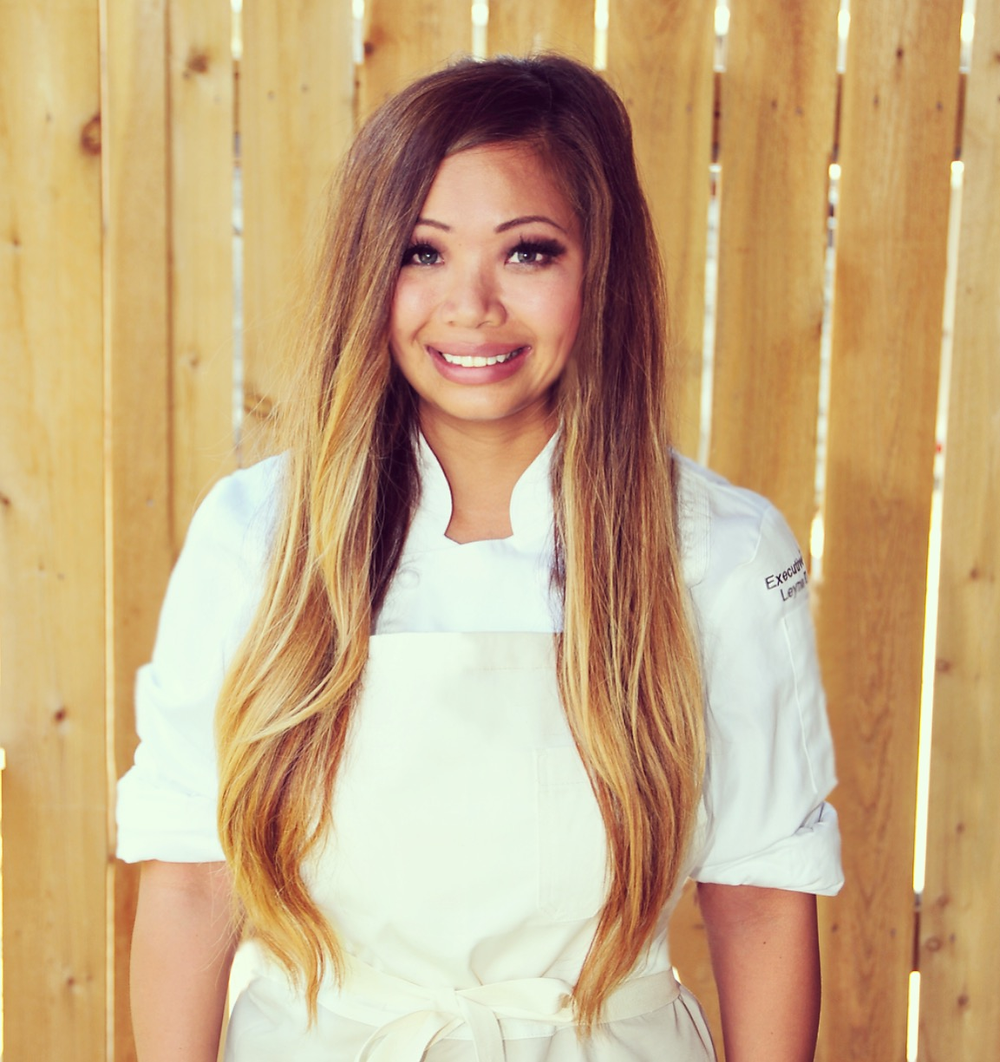 Chef Leyna Doan
Leyna began her professional training at the world renown Le Cordon Bleu Culinary Art School, specializing in cuisine. While attending school, Leyna was asked to compete on Food Network's Cupcake Wars where she introduced liquid nitrogen to the cupcake industry. Leyna, now in her own professional kitchen, is combining her passion in both sweets and savory to create the most unique and extraordinary "Leyna's Kitchen" experience.
For more on Leyna head to LeynasKitchen.com