Being a celebrity must be hard work. You are constantly being bombarded with paparazzi, people are always in your business and your life is displayed publicly in magazines and social media.
These people are famous for a reason and use social media to display their trendy lifestyles that some people can only dream about. Celebrities and their lifestyles are reasons why #goals became a thing. We all want things that we can't have, and now we have an outlet to satisfy our fantasies.
Just as celebrities are the reasons we have goals in general, celebrity couples are the reason we have #relationshipgoals. Not only are they rich and famous due to their individual talents and careers, but they're rich and famous and in a relationship with someone who is rich and famous, too.
Here are 5 celebrity couples that have paved the way for relationship goals and have set the bar pretty high for all of us.
1) Chrissy Teigen and John Legend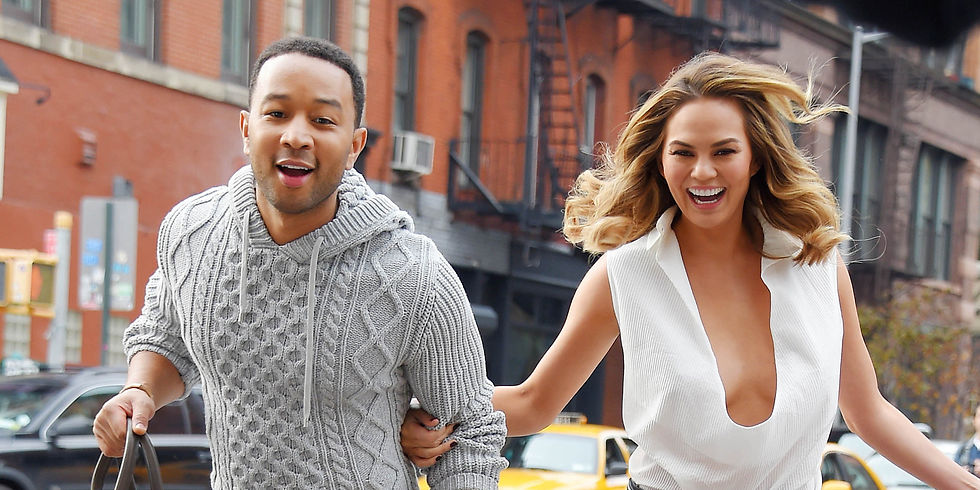 Incredibly honest, down-to-earth and silly, Chrissy Teigen and John Legend are a reminder that for some, the honeymoon stage of giddiness and lightheartedness can last long after the walk down the isle. They met on the set of Legends music video in 2007 and dated for 4 years. They married in 2013 and now Chrissy is expecting their first baby girl. Following these two on Instagram offers a glimpse into their glamorous and humorous lives. They're goofy, confident and not afraid to show it. They're also polar opposites, John is quiet and Chrissy is the sassy, outgoing one (you should be following this outspoken beauty on Twitter), and they balance each other out nicely.
2) Beyoncé and Jay-Z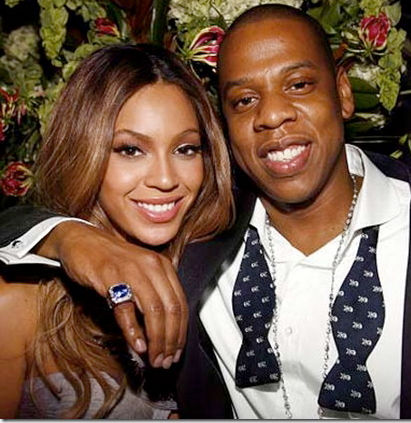 Of course Queen Bee and King Jay-Z made the cut. They have been together for 7 years and are one of the most recognizable couples in the world. She puts on Sasha Fierce for the stage, but when she's with her man you can see the natural exuberance shine through in her smile. Queen B and Jay-Z are Hollywood's power couple. Not only are they extremely humble, but they're also charitable, and maintain some degree of privacy. While Beyoncé and Jay-Z are not as active on social media as we'd like them to be, because they're so private, when we are offered glimpse into their lives it further captures our attention and keeps them close to the top of our "must watch" list.
3) Jenna Dewan and Channing Tatum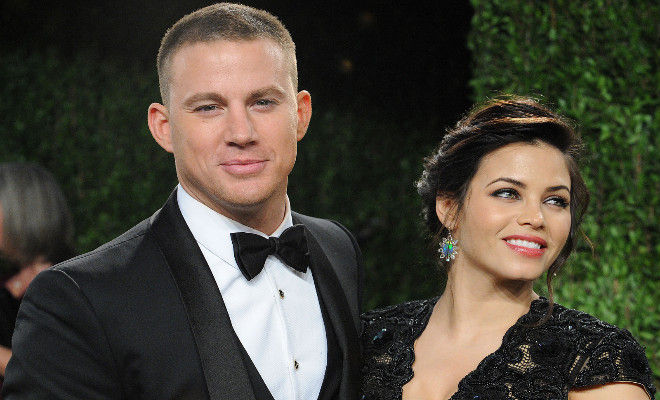 Most recently seen battling it out on the Lip Sync Battle. Channing Tatum and Jenna Dewan are relationship goals to the highest capacity. They are independent, low-key, appreciative of each other and supportive of their endeavors. Channing knows that Jenna is a catch and when he talks about her, he makes it seem as though she's too good for him, as he should. They met in 2006 on set of Step Up, tied the knot in 2009 and had their first daughter in 2013.
4) Angelina Jolie and Brad Pitt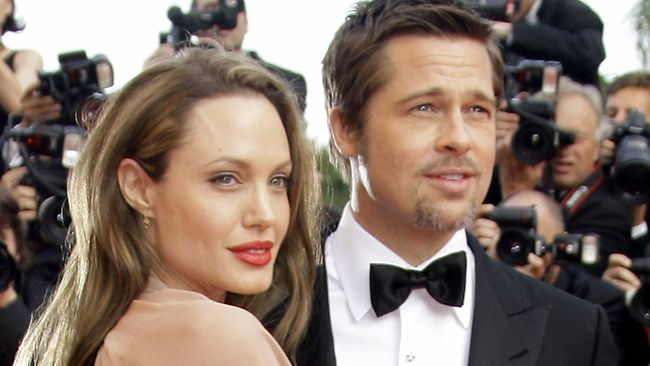 They fell in love filming Mr. and Mrs. Smith in 2004 while Pitt was still married to Jennifer Aniston. After the divorce, Angelina and Brad adopted 3 children, had 3 of their own, got engaged in 2012 and officially married in 2014. Although they've only been married for 2 years, they've been making headlines for almost a decade. This power couple is an example of how true love never dies, and how one should never give up in a moment of hardship. The best relationships take work and effort and these two have definitely put the work in. With six kids, they are able to balance their careers, parenthood, and humanitarianism. Jolie and Pitt have had their struggles, but through thick and thin, they stick with each other.
5) Hailey Baldwin and Justin Bieber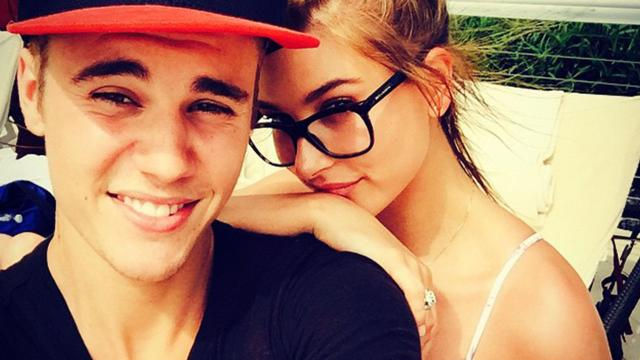 Ever since Justin Bieber posted a picture planting a big one on Ms. Hailey Baldwin's face, Beliebers everywhere have gone crazy. Justin announced his new relationship in the most Millennial way, too: right on social media for the whole world to see. He made a bold move by announcing his new relationship so publicly, which further goes to show that this relationship is not only existent, but it's going to be one to watch in 2016. For all of those who are worried about being stuck in the friend-zone, this relationship should give you hope for your future. Hailey first met Justin as a fan, then they became friends, best friends and now here they are, making out on Instagram for everyone and their mother's to see.
6) Alexis Ren and Jay Alvarrez
Okay, so they're Instagram celebrities and not as high-profile as everyone else on this list, but for Millennials, they are couple goals to the max. They're young, beautiful, adventurous and most importantly, they are hopelessly in love with each other. Their romance is pure, almost nauseatingly cute and yet I cannot get enough. Following them on Instagram is like watching a romance movie. They have the relationship that every young woman can only dream of, but only a lucky few obtain. Although I have a huge (obviously) unrequited crush on Jay Alvarrez, I can only feel happiness for Alexis Ren. It's not every day a young woman experiences her fairytale romance.
With money to blow and hearts filled with love, I wonder if any of these couples will rent out the Staples Center or a zoo to celebrate Valentine's Day. Luckily, all we have to do is wait for them to post a picture to Instagram and we'll find out who did what, with whom and where.
Felisa Wiley
Born and raised in St. Thomas, US Virgin Islands, model, blogger, and hopeless romantic Felisa Wiley always knew that she was a city girl at heart. After leaving her comfortable island life behind, Felisa landed in Allentown, PA where she is currently a senior in college. Passionate about Millennials and anything that has to do with her generation, Felisa is the founder of AverageMillennial.com and uses her blog to explore and write about how social media, technology, and society shape and influence Millennials lifestyle.
Twitter @Fel_Wiley
Instagram @felisawiley
Blog www.AverageMillennial.com
Facebook https://www.facebook.com/felisawileyofficial