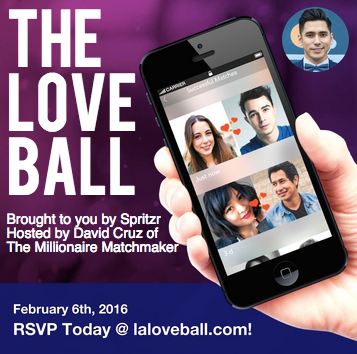 Question.
What's better than an event to celebrate love with TONS of single people and thier friends?
The answer is nothing, well, except for DAVID HOSTING IT!
On Saturday February 6th, David alongside his new friends at the new Matchmaking App., Spritzr, will be hosting the first ever LOVE BALL at The Sofitel Hotel in Beverly Hills!
Spritzr is a new Matchmaking App. that allows users to be set up by friends and guest matchmakers, like David. Spritzr is a great way to connect two perfect individuals by having freinds in common. No awkward introductions or hello's like on regular dating apps.
Spritzr is also a great way for "coupled" friends to get in on the action of helping out thier single BFF's! I mean, they know you best right?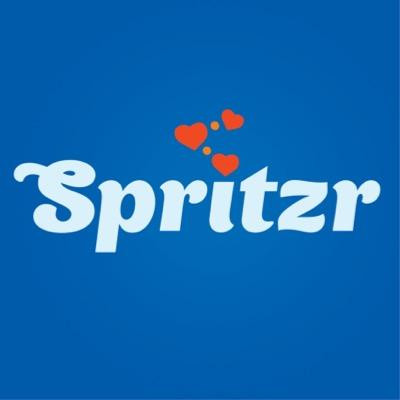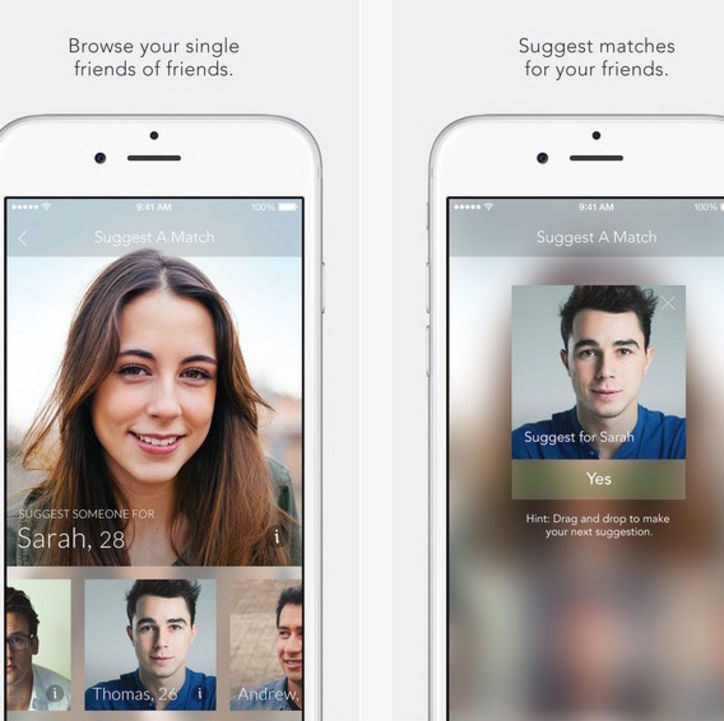 The entire event, which is a big celebration of love, will be filled with music, dancing and of course- matchmaking!
From now until the event, David will be matching lucky singles on the app. On the night of the event, not only will he be hosting a ton of celebrity guests- but he will also be keeping a close eye out for those single atendee's who he could potentially match up on the spot.
All attendees are asked to download the app as thier entrance to the event, so just in case you and David don't get to meet- he will still be matchmaking all the guests of the night on Spritzr.
Think of him as the Fairy Godmother of Love to your Cinderella/Cinderfella Story.
What makes Spritzr even more exciting is that it is for EVERYONE! Straight, Gay, Bi and everyone inbetween- the app is for everyone looking for love. And we love that!
For more on "The Love Ball" head to LALoveBall.com
To be matchmade by David, download Spritzr or click on this link now!