Spring is one of my favorite seasons of the year. The weather is warming up, flowers and gardens alike are starting to bloom and tons bright spring colors are starting to fill all of my favorite stores.
Spring is also much needed refresh to all things in your life including love- which is why we adore it so much here at Finding Cupid. So in honor of Spring Love, I thought I would share with you one of my favorite spring sweets, White Chocolate Pots de Creme.
But, lets start with the basics: What is "Pots de Creme?"
"Pots de Crème (pronounced the same), is a loose French dessert custard dating to the 17th century. The name means "pot of custard" or "pot of creme", which also refers to the porcelain cups in which the dessert is served. It is usually looser than other custards, flans, or crème caramel."
This easy to make dessert is perfect for any Easter gathering or simple romantic dinner at home with the one you love.
I hope you enjoy this dessert as much as I do!
Happy Spring!
RECIPE:
Yields: (4-6 ramekins)
2 cups whipping cream
1/2 cup whole milk
1 t vanilla bean extract
5 oz white chocolate, chopped
6 large egg yolks
1/3 cup sugar
Garnish
Sweetened shredded coconut, toasted
Chocolate, chopped
Fresh Raspberries
DIRECTIONS:
Preheat oven to 325°F. Combine milk, cream and vanilla extract and bring to simmer in heavy medium saucepan over medium heat. Remove from heat. Add chocolate; whisk until melted and smooth. Whisk yolks and sugar in large bowl to blend. Gradually whisk in hot chocolate mixture. Strain mixture into another bowl. Cool 10 minutes, skimming any foam from surface or use a hand torch remove the bubbles on top.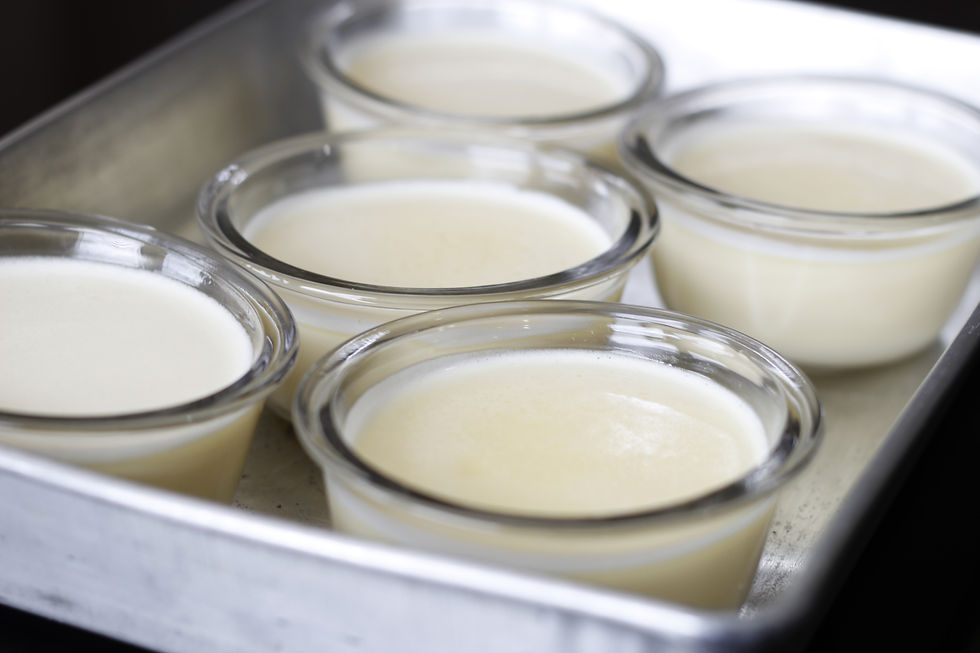 Divide custard mixture 3/4-cup custard cups or soufflé dishes. Cover each with foil. Place cups in large baking pan. Add enough hot water to pan to come halfway up sides of cups. Bake until custards are set but centers still move slightly when gently shaken, about 55 minutes. Remove from water. Remove foil. Chill custards until cold, about 3 hours. (Can be made 2 days ahead. Cover and keep chilled.)
Garnish right before serving.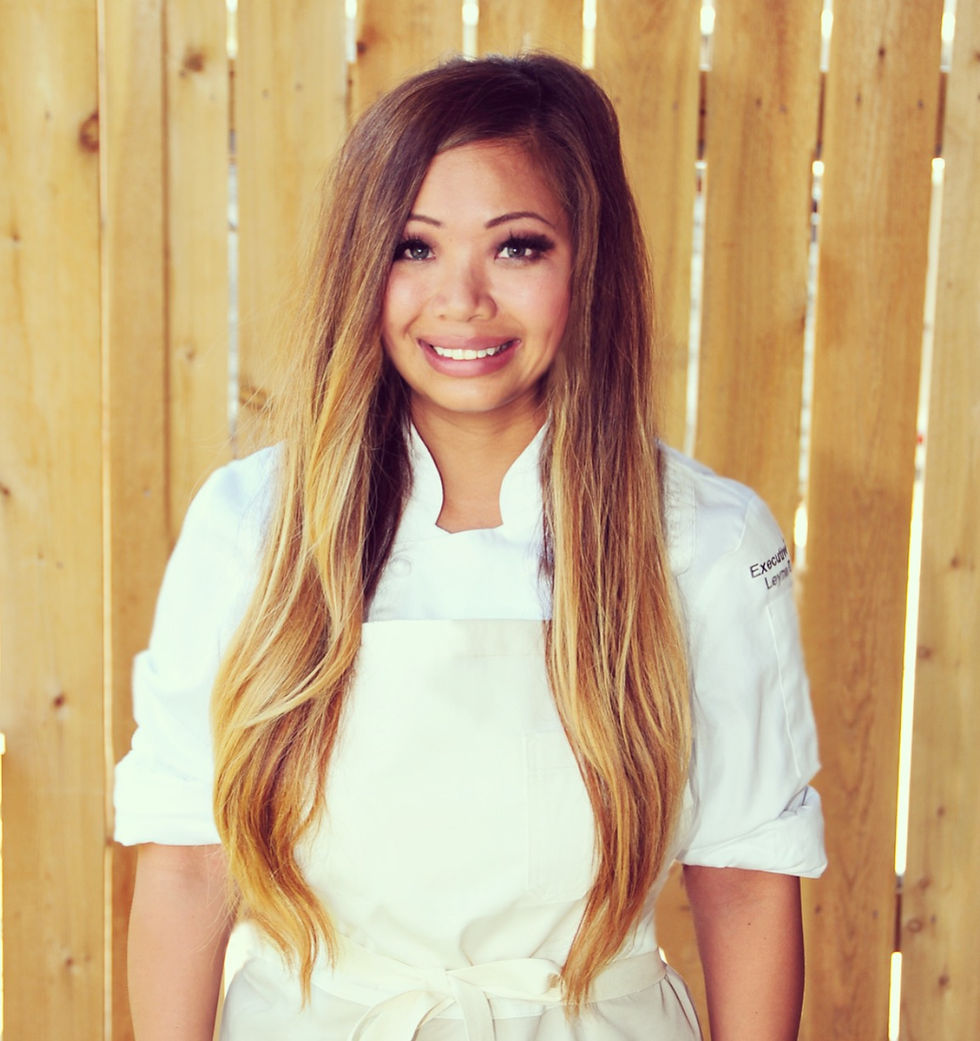 Chef Leyna Doan
Leyna began her professional training at the world renown Le Cordon Bleu Culinary Art School, specializing in cuisine. While attending school, Leyna was asked to compete on Food Network's Cupcake Wars where she introduced liquid nitrogen to the cupcake industry. Leyna, now in her own professional kitchen, is combining her passion in both sweets and savory to create the most unique and extraordinary "Leyna's Kitchen" experience.
For more on Leyna head to LeynasKitchen.com