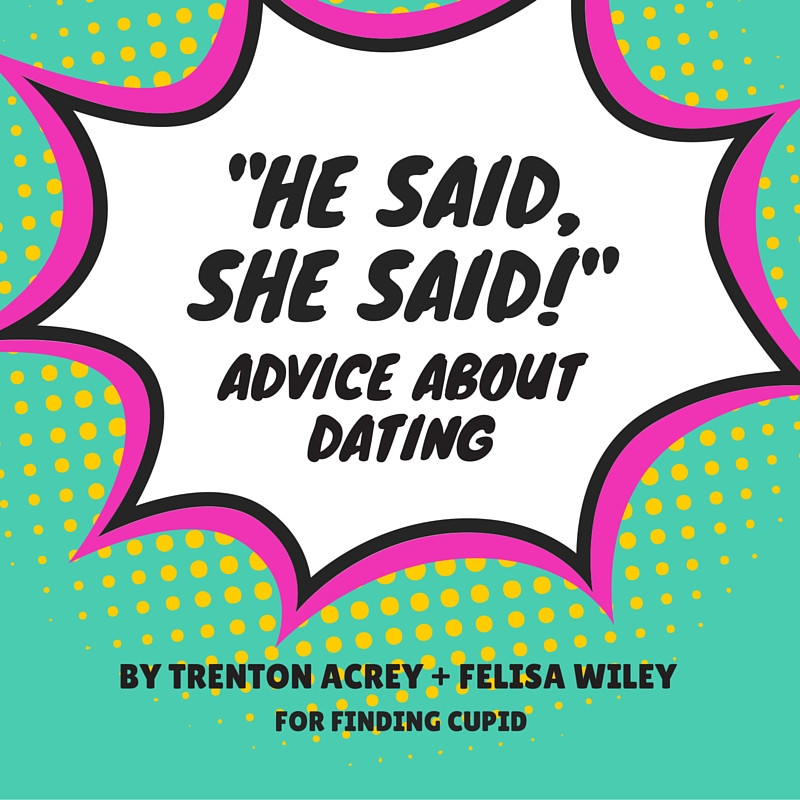 When it comes to dating advice, who is the best at giving advice? Men or Women? Some say women are more in tuned with what they want, but some would argue that men are more decisive.
To get to the bottom of some of the most difficult questions in relationships, we sat down with two of Finding Cupid's bloggers (and hottest Millennial opinions) and asked them their advice on today's biggest dating dilemmas.
Check it out!
1. What is biggest challenge with men and women "getting relationships" to start?
HE SAID: I believe that the biggest challenge that both women and men face when getting relationships started is their ability to let go of past relationships and their baggage that carries over. I understand you've been hurt, disappointed, or let down in the past but never make your future partner suffer from previous mistakes an ex had made. Instead of holding back; use your past as a means of change, encouragement, and fulfillment with your next.
SHE SAID: The biggest challenge with men and women "getting relationships" to start is the fear of rejection. There have been plenty of times I have wanted to be more serious with someone and take the relationship to the next level, but the fear of the guy not wanting to always keeps me from bringing it into conversations. I know exactly what I want and what I need to say to get there, but I have no idea what the guy wants or is thinking and I'm too scared to even open up and ask about it, so I just don't and my relationships never get to the starting line.
2. Who do you think is most difficult when it comes to commitment? Men or Women?
HE SAID: Men! For the shear fact that men simply take longer to mature and realize that they have in a good woman. Naturally, Men are attracted to the way a woman looks versus her personality. With that being said it is tougher for a man to commit to just one female because he is often thinking about instant gratification with another woman than the one whom actually worked for his love.
SHE SAID:I think that men are the most difficult when it comes to commitment. I might be saying this because of where I go to college and the dating culture on campus, but in my experience, it's typically the guy who does not want to commit. I'm also 21, so most people don't want to settled down at such a "young age."
3. What is the biggest mistake the opposite sex makes on most dates?
HE SAID: The biggest mistake the opposite sex makes on most dates is a woman not being in the right mental state of mind. Most women go on dates with guys to get over a previous ex. I do not want to know how your relationship was with him, why things ended, or why he calls you every night. I want to simply be able to enjoy my time with you, have good conversation, and see where things may lead to next. Make sure that you're happy and ready to get back in the dating world before allowing someone else take you out for a night on the town.
SHE SAID: The biggest mistake anyone can have when going on dates is not having table manners. It's really simple: chew and swallow before you speak, elbows off the table and look me in the eye god dammit.
4. In your opinion, if you like someone after date 1, when should you call them back for date 2?
HE SAID: Immediately! Don't wait, it's much more acceptable in society today to let someone know how you feel right away. People often get it confused with playing a game back and forth until someone folds and says they actually like them and would like to see that person again. Think about it it's much more desirable telling someone why you want to see them again by explaining what it is that makes them different from the other people trying to get their attention as well. The sooner you express yourself the more likely you will be the one taking that person out again versus someone else.
SHE SAID: If you know you like someone, it doesn't matter. I've told men that I know I want to see them again before the date was over, but that's only when I'm very confident that they enjoyed the date as well. If you had a good time but you're unsure about what your date thought, put it in their shoes. Drop a hint, or two or three (some guys are slow, so you might need a fourth), and wait to see if they're picking up what you're throwing down. If they're kind of shy, you might just have to brush off your nerves and go for it. The worst that can happen is they say they're not interested and you start swiping right again on Tinder.
5. Best way to tell someone you are not interested in dating.
HE SAID: Honesty is key! A majority of both guys and girls are used to the opposite sex sliding through their direct messages on various social media sites. It takes a strong person to write back a simple message stating that he/she is merely not interested. I've also seen a majority of females phones getting blown up by random guys text messages or calls, do yourself a favor and don't entertain them. If you aren't interested be honest, be upfront, and tell them before it gets to the point of having to block someone.
SHE SAID: I'm not interested in dating. I'm flattered, but no… Please stop crying… Are you really crying right now… *hangs up phone and blocks number*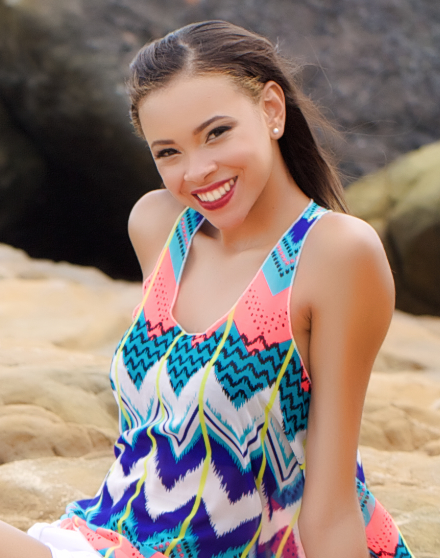 HER: Felisa Wiley
Born and raised in St. Thomas, US Virgin Islands, model, blogger, and hopeless romantic Felisa Wiley always knew that she was a city girl at heart. After leaving her comfortable island life behind, Felisa landed in Allentown, PA where she is currently a senior in college. Passionate about Millennials and anything that has to do with her generation, Felisa is the founder of AverageMillennial.com and uses her blog to explore and write about how social media, technology, and society shape and influence Millennials lifestyle.
Twitter @Fel_Wiley
Instagram @felisawiley
Blog www.AverageMillennial.com
Facebook https://www.facebook.com/felisawileyofficial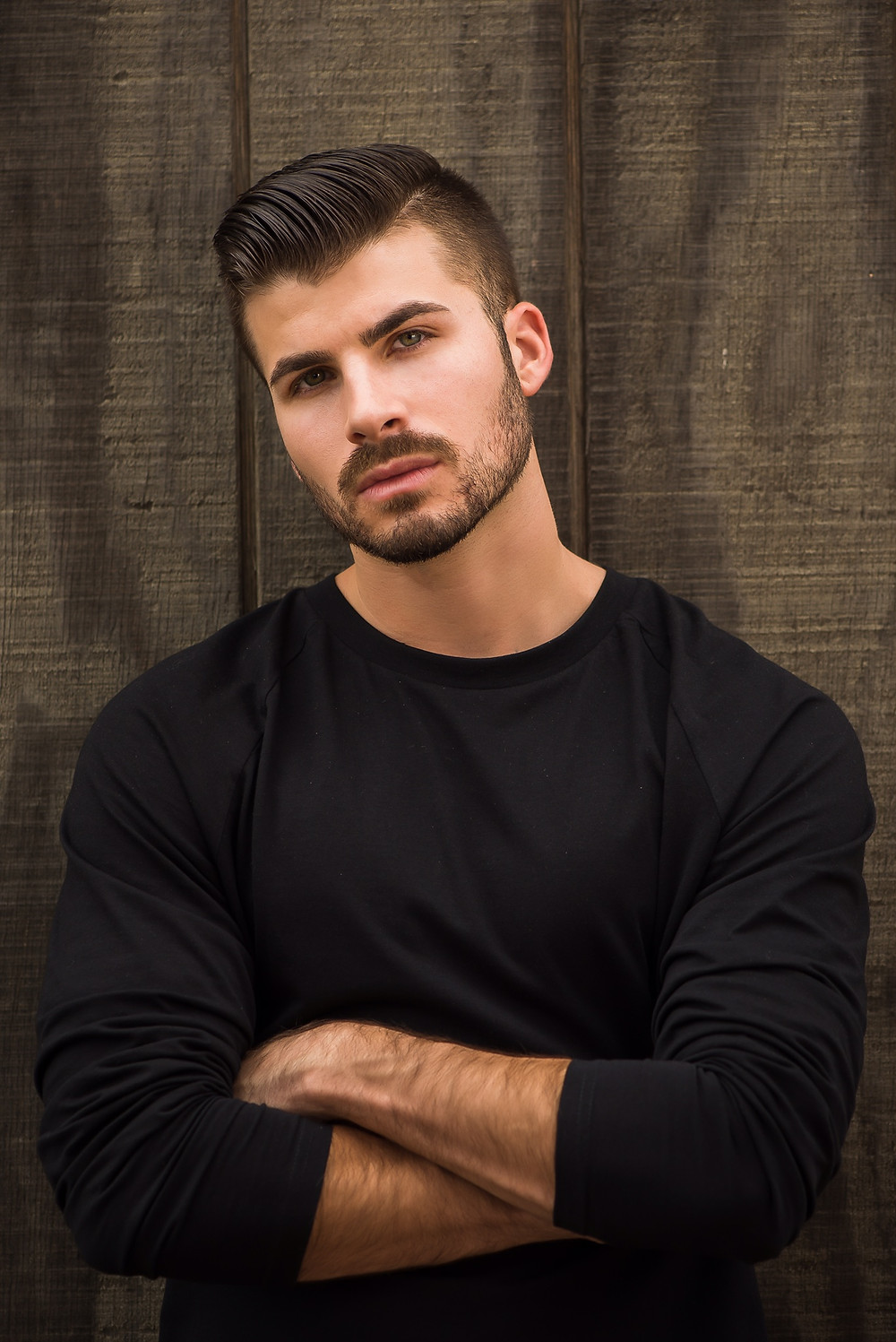 HIM: Trenton Acrey
Trenton is a person that believes that there is only one happiness in life – to love and to be loved. Born and raised in Southern California, at a young age he committed his life to changing the dynamics of relationships and how love is portrayed. Currently working as a Dating Coach and Matchmaker, he continues to brand himself and the belief of a more love filled society. Through interactions and YouTube he will be taking on the challenges of dating in today's generations, while sharing his personal experiences and proposing expert advice for all to see. Writing on the behalf of both male and female perspectives; on dating, romanticism, and sex. Trenton's ultimate goal is to change the ongoing trend of unsuccessful relationships and create a generation with old values and new flings.
Follow Trenton on Twitter:
@TrentonAcrey