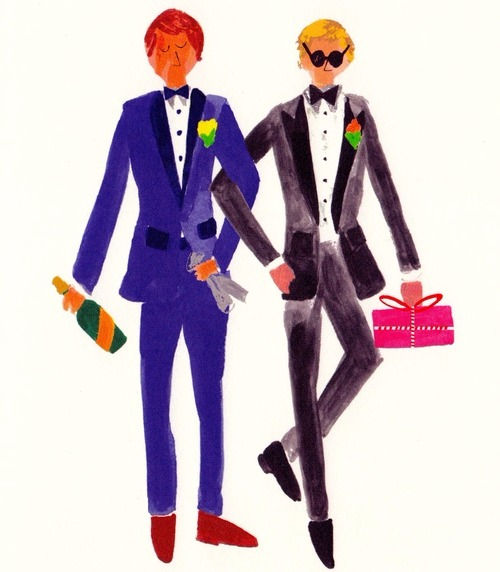 November 2015 to May 2016
7 months till the wedding
It's a pretty funny thing, these weddings. When they are first announced, there is is so much energy around how the coupled got engaged, how you tell it to the world and of course in all the engagement parties that follow. But soon after the glow of the many glasses of sparkly champagne wear off, you are left with one very scary reality... It's time to start planning a wedding.
It's been 7 months since my engagement party and Jon and I have slipped back into a weird "blissfully ignorant" mode. John has been busy studying as his nursing program has become more intense and I have been busy with filming and managing my day to day Finding Cupid responsibilities.
Flash forward to last month when the reality of the planning started to get super, SUPER REAL.
I will willfully disclose that I am a planner by nature, my zodiac sign is a Virgo, so I literally get a boner for planner shit. So although I have not been doing much physical planning on the front end, I have been planning, visualizing, thinking and plotting.
The key to any event I have ever planned has been in the strategic planning months and months ahead of time. If you think that planning a wedding will take any less than crazy, military style type of planning, you my friend are in for a big surprise.
Since last fall I have been creating several Pinterest boards to try and piece together an idea of what all the basics of my wedding will be like. As a gay couple, we have the advantage of not being held to traditional requirements of most wedding protocols, but that doesn't mean that there still isn't a ton of things to think about.
Case in point, you cannot plan any part of your wedding until you get a venue. Until you lock that in, it's near impossible to decide on colors, themes and even invitations. Weddings are story that should be told with all the little elements that you pull together from the very start.
For example, if you are having a Beach Wedding, you will probably want an invite that reflects that venue like ocean waves, sea shells or palm trees. The colors will probably be bright and Summer inspired while elements like place cards and wedding favors will happily play back to elements of Summer days at the beach. There are a million things to think about and it takes lots of planning so start as early as you can.
But of all the planning that I have done so far, the one thing that I was not prepared for was the ever growing opinion of my fiance.
In most heterosexual weddings, the bride pretty much has the rule of the land while the guy is for the most part an innocent by-standard. However, when it comes to gay weddings, you never know who will have the heavy opinions or who will care least about what.
For the most part I have been the planner when it has come to most of the ideas about our theme since we locked in our venue. But, as I started to talk candidly about the little things, my fiance had started to give more and more opinions about what we thought we should do. This is something I was not prepared for.
How you do you compromise while trying to keep the "vision" of your dream wedding together?
You talk it all out, that's how.
While once can easily say that you can give away decision power like points while planning, the truth is you will never fully compromise your ideas if you feel passionately about them. The best idea is for everyone to talk things out while planning. Designate one person to play "banker" and one person to play "creative." The same way that CEO's and Designers run companies, this will relieve anxiety and streamline planning.
One of you should have more creative vision while the other has more analytical power. Both positions have valuable talents to contribute and at the end of the day they have one product to make and sell.
Remember, a wedding is the ultimate test of patience, compromise and partnership. Choose your battles wisely.
For more of what we learned, here is my list of what I learned over the last few months:
What I learned in April
Even though planning may have some extreme down time in-between engagement and the wedding, make sure to keep focused on the master list of things to check off counting down to the wedding.

Invest in a wedding planning book or binder

Read and sign up for as many wedding websites online. Theses websites often give discounts out to all newly engaged couples. This will be handy as you ramp up to the big day.

You MUST lock your location down 1 year prior to the wedding day. You cannot plan anything else until this major decision is made.

Start making a budget after you lock down your venue.

Designate creative and executive control in your wedding planning responsibilities.

You will disagree about little details, so learn how to compromise and talk things out.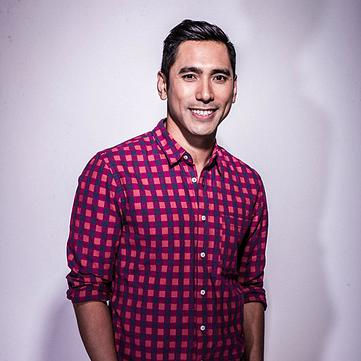 David Cruz, III
David is the Founder and Creative Director of Finding Cupid. He has been writing about Dating & Relationships for the last five years and is a contributor to Huffington Post, Frontiers Media, Your Tango and many other publications. David can often be found in the greeting card aisle searching for the ultimate love card, or a bakery making bad decisions for himself.
Follow David on
Twitter & Instagram: @DavidCruzTMM
Snapchat: DavidCruzIII