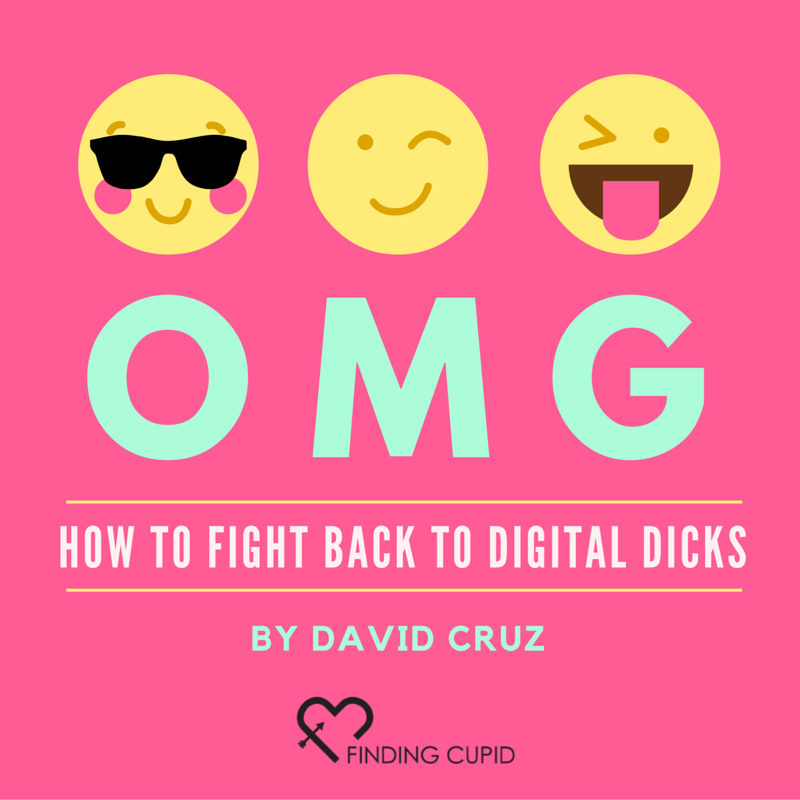 Today was a pretty epic day in the world of digital dating shame.
I happened to be hanging out with my freind Ashley today when she got into a full blown message "battle" with a guy she thought was cute on the dating app BUMBLE.
What makes this exchange pretty epic is that the conversation got ugly real fast when Ashley asked what the guy did for work. The exchange which I have documented below shows how her gentleman suitor went from Prince Charming to Digital Dick in zero seconds.
The best part about this exchange is that this guy starts off by being offended by the fact that she asked about his job, but ends the conversation by throwing his job and financial earnings in her face.
Guys, let this be a lesson to you all. You will never win the dating game when your personality sucks this bad.
I am proud for the way Ashley handled this dick and I want to empower all women out there to stand up against this kind of behavior. Don't ever think that being harassed or bullied is acceptable and don't EVER let a guy convince you that you are anyone but the person you know you are.
Thoughts on this exchange? Sound off in the comments below!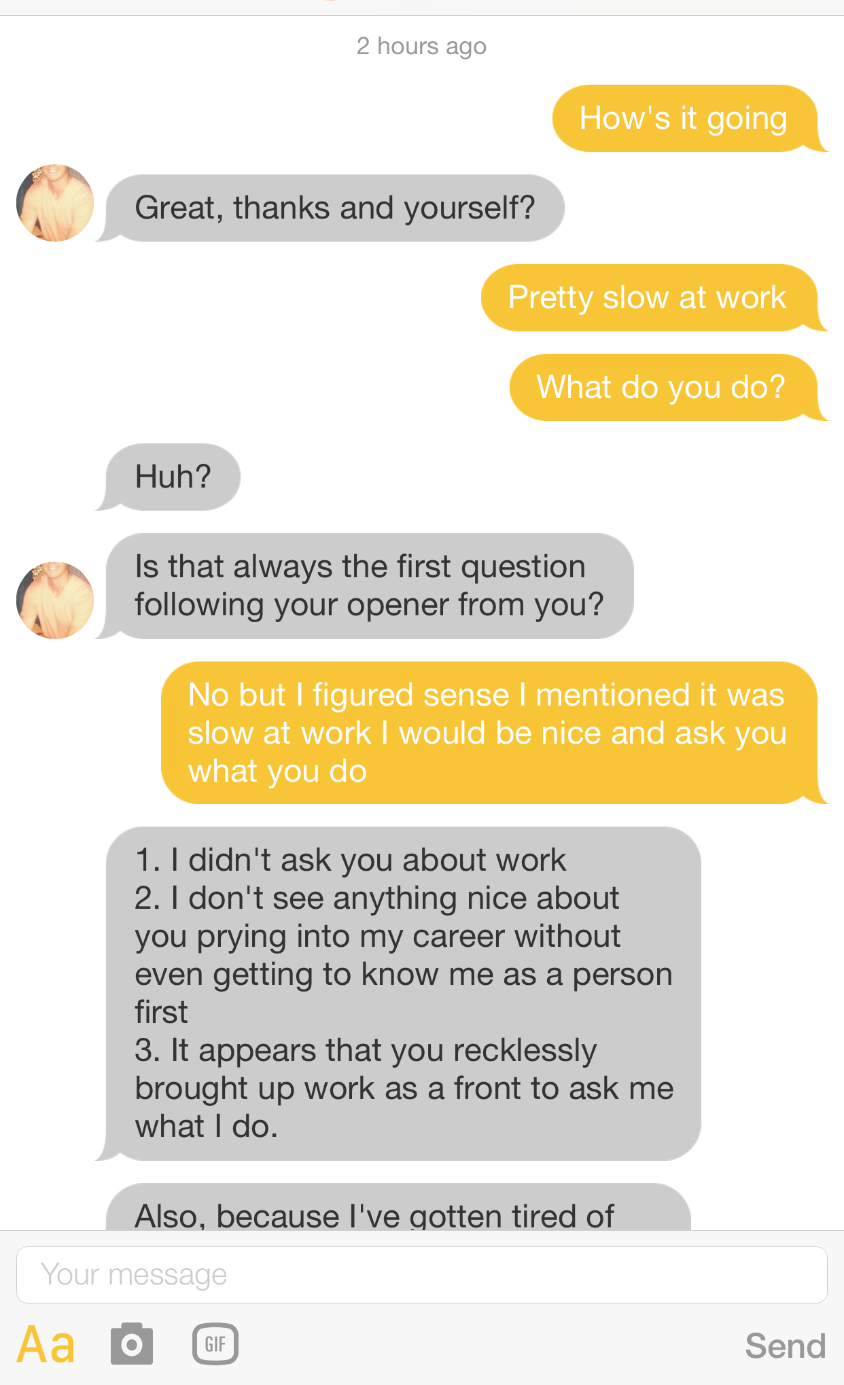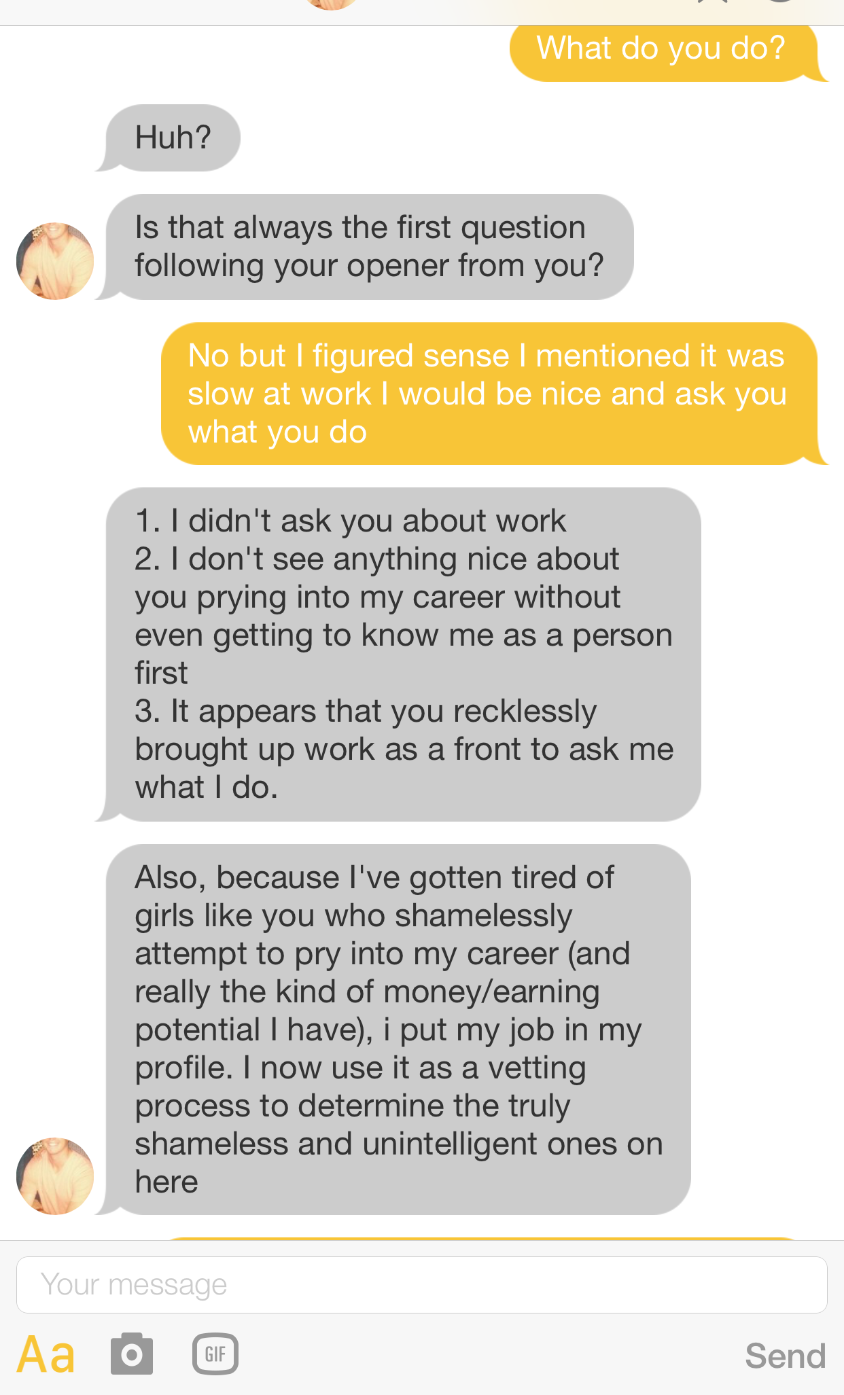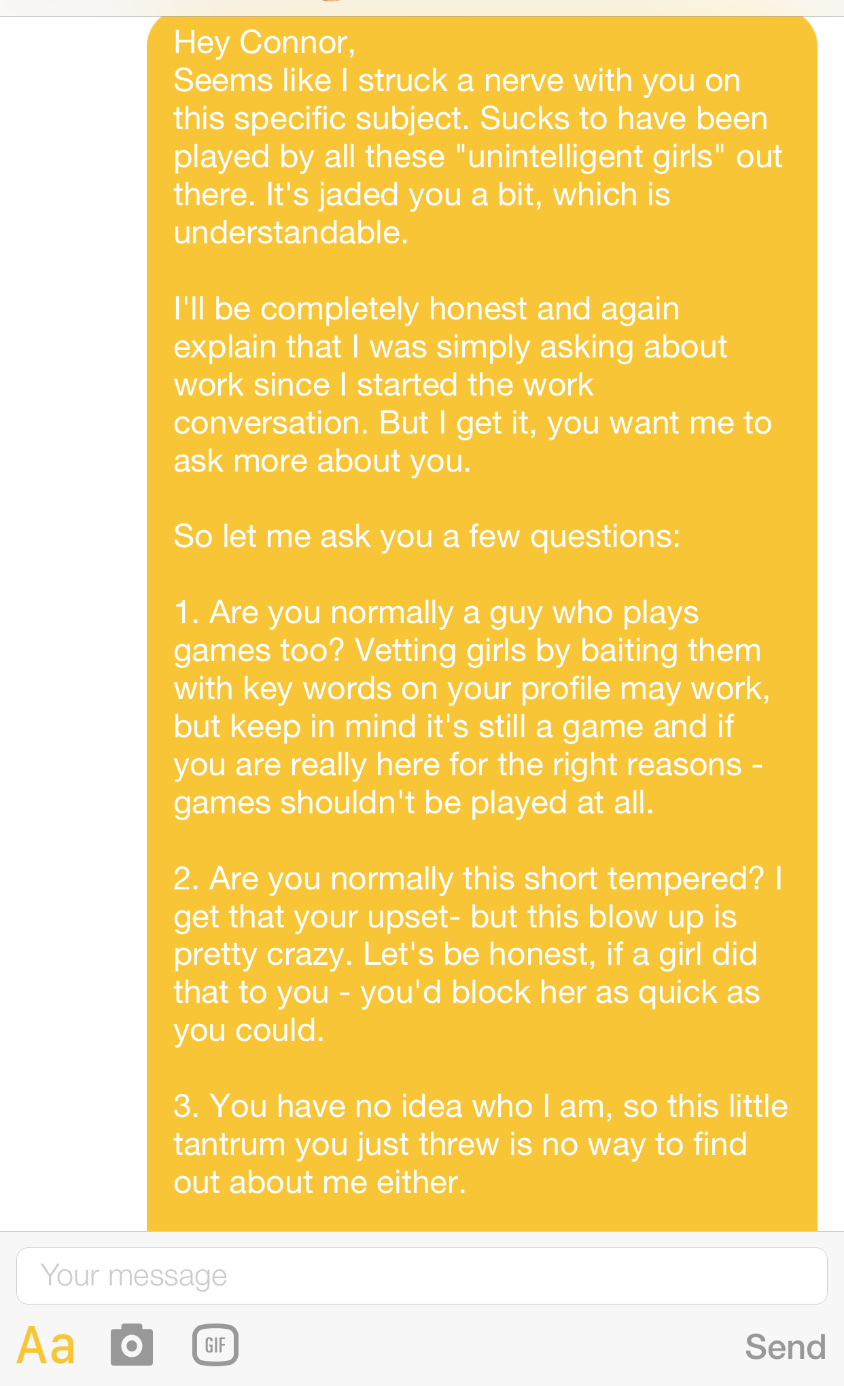 *** part that was cut out (cause he blocked her before we could screen capture)
A little about me: I'm a pretty ambitious and successful woman with many things going on in my life. I could honestly care less about a guys wallet and his job. But thank you for throwing me in with the rest of the "unintelligent gold digging women" you have met. But I am going to put my big girl pants on right now, move on and just say that thanks but no thanks to you and your wonderful personality.
I'll be honest, the most unintelligent thing I could do right now is continue to talk to you.
Best of luck on finding someone!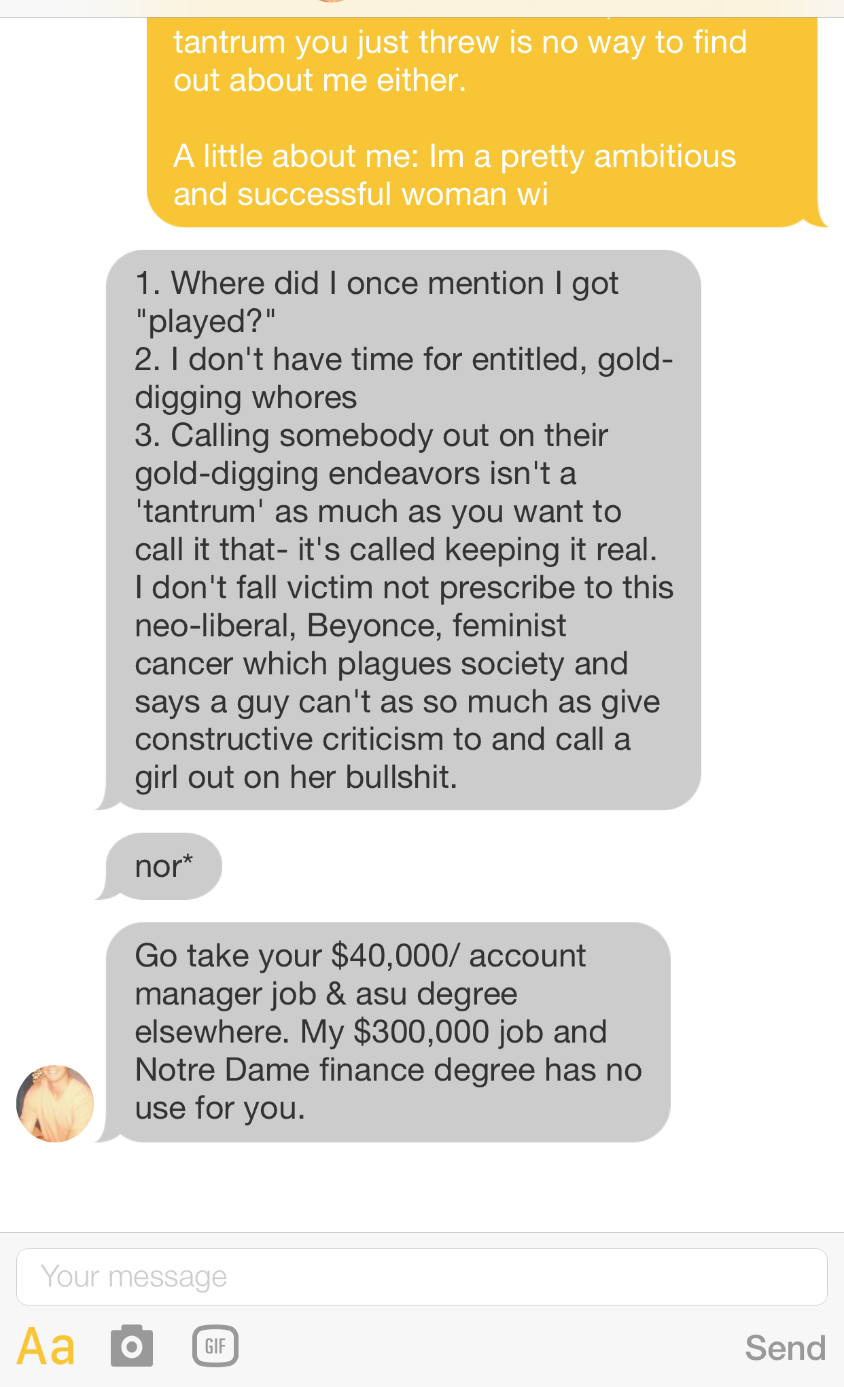 ***Update 6/7/2016
So this story is taking a pretty awesome turn. The team at Bumble have now caught wind of this story and have responded in the most amazing way. They not only BLOCKED Connor from the App but they also wrote an open letter to him in response to his blatant harassment and sexist comments that he made.
GOD. BLESS. BUMBLE.
I literally love them to death. Thank you to everyone at Bumble and all the press for sharing the story and for standing up for Ashley and women everywhere!
-David
To read Bumbles "Open Letter to Connor" click HERE!
Thoughts on Bumbles reaction? Sound off in the comments below!