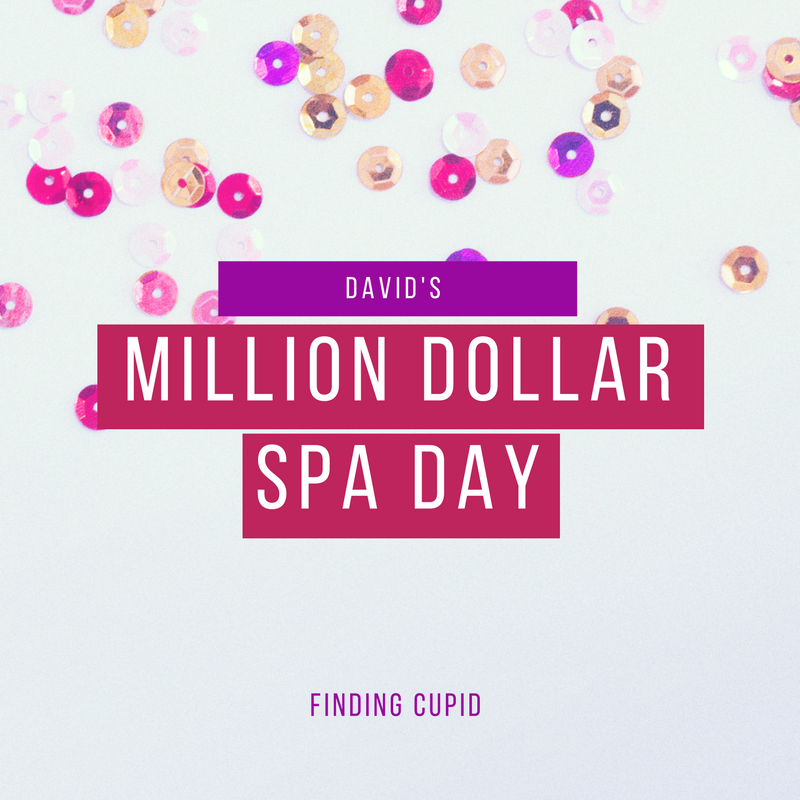 It's officially that time of year when our stress levels go from "managed with a cocktail" to "send in the National Guard" real fast.
From holiday parties, gift shopping and the stress of choosing the "perfect dish" to bring to the family dinner, there has never been a more perfect time seek refuge in a spa day.
In Los Angeles, one may think that spas are bountiful, but only few actually deliver on their promise of helping you retreat, recharge and leaving you feeling like a million bucks!
This week I feature one gem that not only delivers on said promise, but have officially earned my "Million Dollar Award" award for the overall experience.
Ladies and gentleman, Burke Williams Spa, Hollywood.
Full disclosure, I love Burke Williams. I have always thought that they delivered a premium spa experience. So when they announced they were closing their West Hollywood location this past Summer, I was deeply saddened.
Well, the sadness lasted only a few months as the good people at Burke Williams were already fast at work building their newest and most glamorous location to date.
The new location in Hollywood is massive, overflowing with luxury amenities and has new innovative spa concepts and treatments not previously available in the former location.
With an additional 3,000 square feet of space, their new innovations include the Custom Blend Alchemy Bar with personalized aromatherapy consultations, the Nail Care Salon with Steam Pedicure services, Style Blow Dry Bar and the Conservatory Lounge for you to relax and enjoy mini massage services while waiting for your scheduled treatments.
I remember counting down the days until the spa reopened. My friends would say I was a professional stalker, but those who know me acknowledged that it was genuine excitement I had. Each day I would drive past the construction site, desperate for signs that they were close to completion. To feed my excitement, the Burke Williams website gave sneak peek video updates on the construction prior to it's opening. I was a man on a mission. Once they opened, I was determined to be one the very first to check into what I imagined as "complete nirvana."
Then, on one gorgeous Saturday morning- a few weeks shy of the grand opening, I headed to the new spa for my day of papering.
Upon arriving, you are greeted by gorgeous black and white marble tile, bright lights and beautiful mirrored décor. The glamorous details are fitting for a sexy boudoir or what imagine a big celebrity's bathroom would be like. Super glam and very reminiscent of old Hollywood.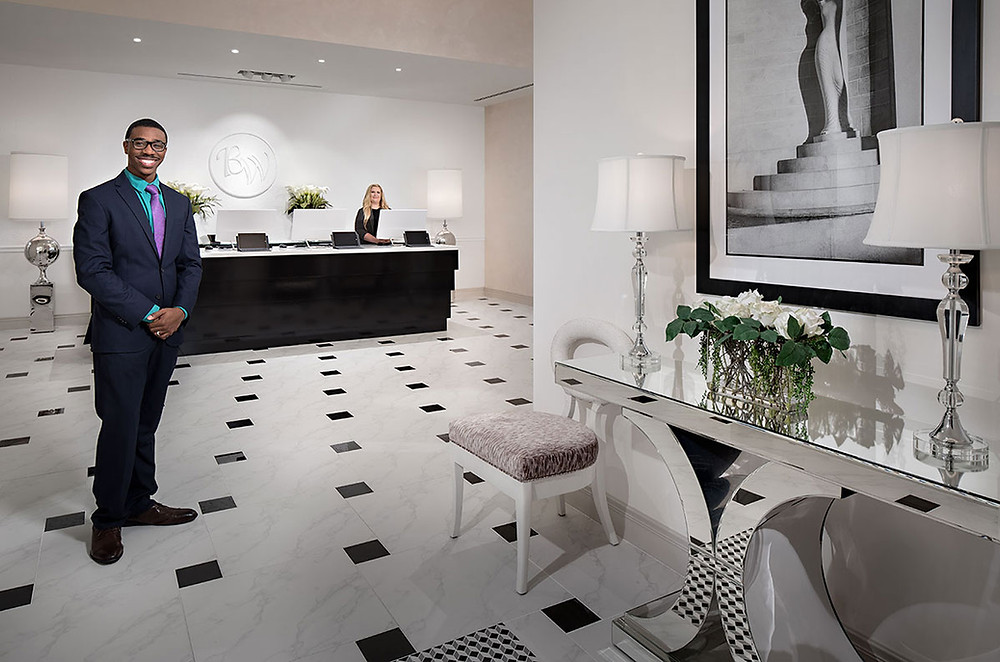 I am greeted by guest attendants with the attention and warmth of a five diamond hotel, if they offered me a glass of champagne I was going to scream!
I booked the classic "Burke Williams" 50-minute massage which is my favorite. It gets all my muscles worked out and leaves me felling like a brand new human being. When you book a service with the spa, you also get complimentary usage of the other spa amenities like the steam room, dry sauna and Jacuzzi. These amenities are an absolute MUST if you are looking to truly escape and unwind.
After my AMAZING massage, I spent an hour soaking up the hot steam, the Jacuzzi and the dry sauna. The new spa felt like I was at a Moroccan esque retreat, the only thing I stopped for was a few refreshing glasses of cold fruit infused water- conveniently located near all the amenities. After a few rotations, I was ready for a little break so I wrapped myself in my big fluffy white robe and headed out to the new Conservatory Lounge.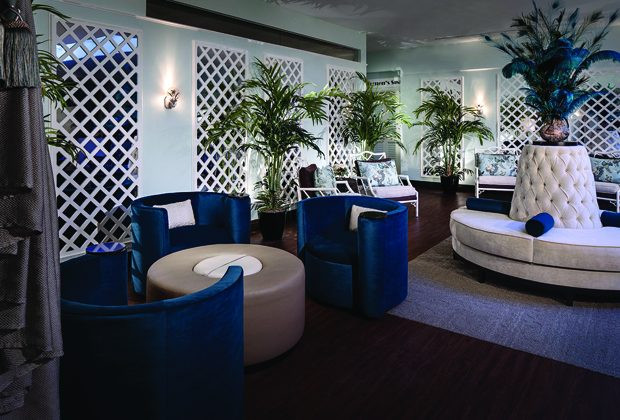 While in the conservatory, guests can indulge in additional spa amenities like hand and neck massages. I chose to sit, have some tea and eat some fruit.
After a bit of relaxing, I was ready to explore my favorite part of the new spa, the Custom Alchemy Blend Bar.
At the bar, guests are able to work with a Burke Williams aromatherapy expert and, create a personalized scent profile that can be used in aromatherapies herbal blends, lotions, massage oils, bath salts, mists and more. While at the Blend Bar, you are guided through questions on an iPad which helps you create a scent that is 100% yours!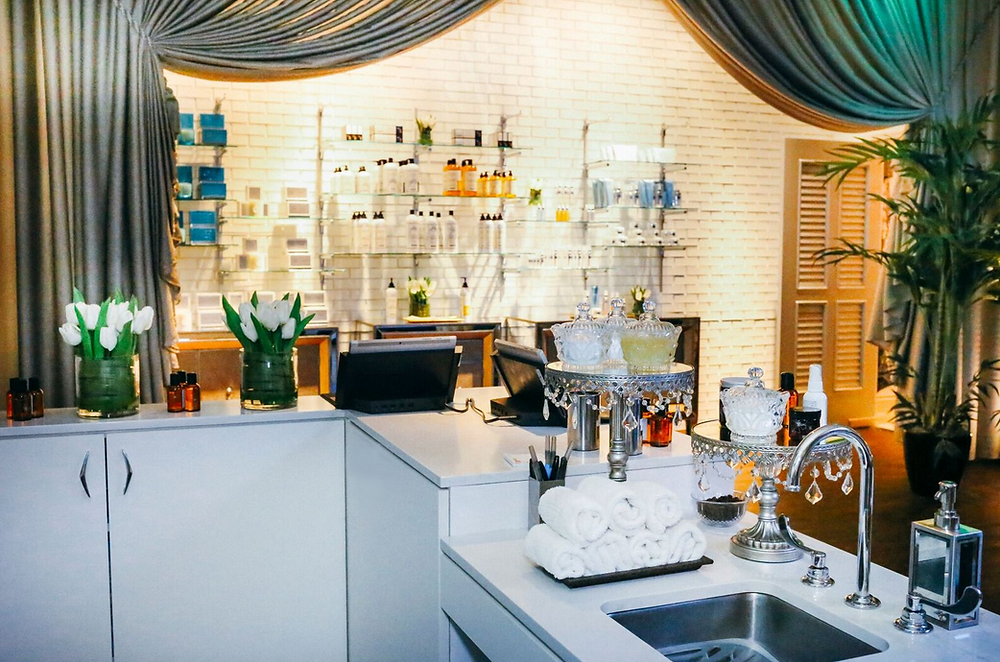 I chose to make a hand cream that was reminiscent of my visit so it needed to "take me away" every time I used it. The essential oils I chose (Ylang-Ylang, Lime, Jasmine and Sweet Orange) were based on my birthday. My aromatherapy expert said that after I was done rubbing the cream into my hand to hold my palms over my nose and inhale as aromatherapy. Boy did this blend deliver!
After spending four glorious hours at the new spa, I was ready to return back to my everyday life. My mission to return rested, relaxed and rejuvenated was accomplished.
At checkout I shopped their vast assortment of products and took home a few bottles of their H2V Buff, which is a refining exfoliant for your face. It's amazing! They also had a vast assortment of yummy smelling candles too, a perfect way to bring the spa experience home with you.
I spent the rest of the day in what I like to call the Burke Williams Glow, a feeling that I hope to experience at least once a month.
So if you're needing a little break from the stress of daily life, the holidays, wedding planning- or someone like myself who has all three of those going at the same time- I suggest you pick up the phone now and book a day long retreat at the new Burke Williams Spa in Hollywood.
I promise you will end up feeling like a million bucks.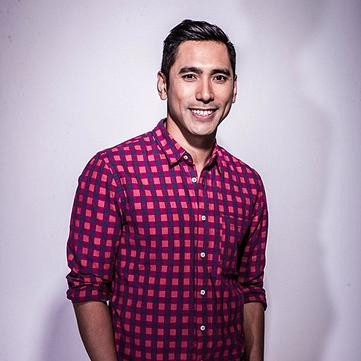 David Cruz, III
David is the Founder and Creative Director of Finding Cupid. He has been writing about Dating & Relationships for the last five years and is a contributor to Huffington Post, Frontiers Media, Your Tango and many other publications. David can often be found in the greeting card aisle searching for the ultimate love card, or a bakery making bad decisions for himself.
Follow David on
Twitter & Instagram: @DavidCruzTMM
Snapchat: DavidCruzIII