Ok, so you made it to the big day, Valentine's Day. You planned a romantic dinner, you wrote a really sweet card and those long stemmed sunset roses from Portugal that you had delivered to their work basically sent your lover into overdrive. In case you didn't realize this, every single one of these those pre-V-day actions is the best kind of foreplay and you my friend have set all the right feels in motion.
So let's talk sex, because you are about to have it.
There are three kinds of sex you should have on Valentine's Day and to be absolutely clear, boring every day sex is not one of them. Sex on Valentine's Day should be extremely passionate. If you are already in a relationship, this is the night to spice things up. If your dating, this is the night to make your mark.
Check out my list below and make sure you choose one (or all) of these to really make your night memorable.
1. Super Naughty Tease Sex
There is much to be said about foreplay. The knowledge that both you and your partner know what's coming, but prolong the actual sex with teasing is super erotic. For this kind of sex, both partners surprise each other all night with small sexual gestures. For example, the woman going to the bathroom and taking off her panties and secretly passing them to her man over the course of dinner. For gay guys, maybe you are sitting next to each other and you are ever so gently rubbing his cock through his pants as the waitress takes your order. Super Naughty Tease Sex is all about getting your partner extremely aroused before sex. Be the best kind of tease that you can be and you will see how exciting your Valentine's Day sex will be. Your partner will basically explode all over you. (pun intended)
2. G-Spot Sex
We all know by now that both women and men have erotic or "pleasure zones" on their body. This is the night to fully immerse your partner in being pleasured in one of them. To make "G-Spot Sex" Happen, I recommend having a few cocktails over dinner and once you feel like everyone is a bit relaxed, whisper in your partner's ear and let them know that tonight you want to pleasure them in one of their erotic zones. Then (and this is key) ask them what turns them on. The simple act of asking what turns them on will foreplay enough. If they are too shy, ask them to text it to you. Regardless, this night is all about them and satisfying that primal sexual need. Once you know what turns them on, incorporate the pleasuring of their g-spot. Guys, to fully master g-spot sex with a woman, have her guide you. Ask her what to do and follow her instructions. You will be surprised at how hot this can be.
Women - when Men have g-spots too! If you can master this, you man will lose his mind. The spot between a man's testicles and anus is a crazy erogenous zone for men- even more so if you can get a finger inside. Trust me, I am a gay man and I know how to pleasure a guy. Still don't believe me? Read it here in Cosmo.
3. Out of the Bedroom Sex
For all you basic bitches that have to have the lights off, a sheet to cover you and a comfy bed. This is your wake up call. You will have plenty of time to have boring missionary sex after you are married. But not on Valentine's Day. Tonight you are taking it out of the bedroom.
There are so many other places to have sex outside of the bedroom and they are even more sexy than you think. Cupid always recommend a fun outdoor romp if you can (and won't get arrested for it.) But if you have to stick to indoors, here are few (other places) you should try:
1. The Living Room
Keep the mood going with cocktails, start on the couch and pretend its a playground. Bend them over one side of the couch, lay them on the rug and bend them over another side. EXPLORE!
2. The Hot Tub
Do I even need to explain this? First of all its a tease to see each other half naked. But if you can and again, you won't get arrested for doing so. Go Full-Monty in your hot tub. It's pretty hot (pun intended again)
3. Your Garage
Think "On The Car" sex. Every guy has a fantasy of throwing someone over the hood of a car and having sex. Tonight is the night.
4. Hotel Sex
Sometimes all you need is to know that it's not your house, you don't have to clean the sheets and that you can scream and moan as loud as you want without anyone you know knowing it was you. In this case, Hotel sex is for you. I recommend breaking into the hotel "sex kit" and playing with the lube or bringing it with you. The best thing about hotel sex is you can go from the couch, the shower and then order room service.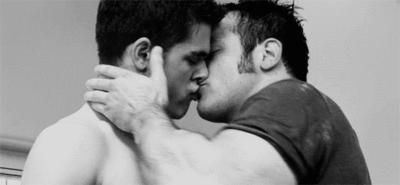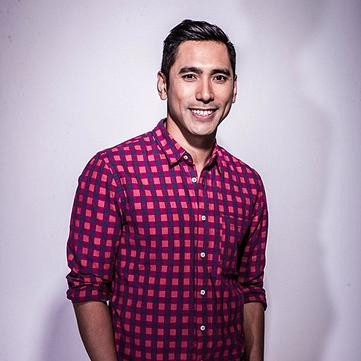 David Cruz, III
David is the Founder and Creative Director of Finding Cupid. He has been writing about Dating & Relationships for the last five years and is a contributor to Huffington Post, Frontiers Media, Your Tango and many other publications. David can often be found in the greeting card aisle searching for the ultimate love card, or a bakery making bad decisions for himself.
Follow David on
Twitter & Instagram: @DavidCruzTMM
Snapchat: DavidCruzIII