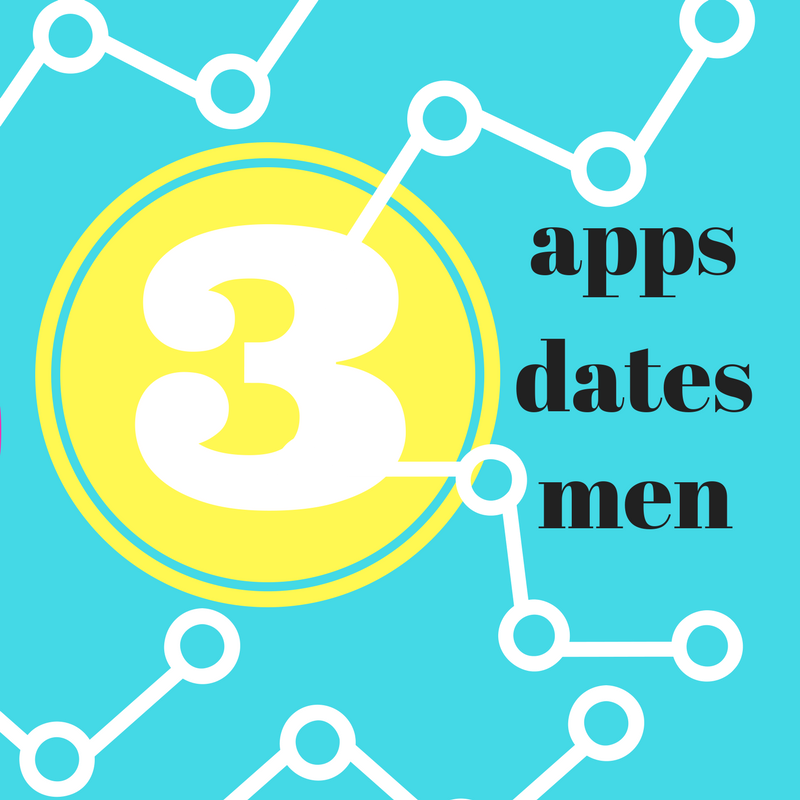 I say is all the time: I need another dating site like I need another hole in my head. Growing up as a millenial, I've never known a world of dating without the option of doing it digitally. Some would argue that it's a hindrance to my generation; that we lack interpersonal communication skills since we're always "hiding behind a screen," but I insist that it's wiser to canvass an area (online) before diving in head first. You never know who's out there.
I'm commonly asked, "What's the best app out there?" "Where do you find guys?" "Where should I go to get back into dating?" And I'm always happy to give some guidance. Short answer? It depends…
There's a shoe for every foot, they say. Just the same, when it comes to dating, "there's an app for that." The variety is endless, and of course each person will find the best results by searching smarter, not harder.
"each person will find the best results by searching smarter, not harder. "
I accepted a challenge; use three different dating apps to find three dates, and report results. Here's what I found…
First up was good old Grindr. Arguably the most well-known "gay app," whether it's used for hooking up (mostly), or dating (sometimes). Notorious, some might say, but if you're a gay guy, you've probably used it. It defines instant gratification, and sometimes is just fun to use for a good, solid confidence boost. Everyone likes to be called hot, right? The problem here is that, Grindr rarely goes beyond a very tepid level of banter. Maybe you'll get a few photos, and that'll be that.
Being new to LA, I was more interested in expanding my social circle, and a date here and there was definitely within the scope of my interest. Enter "JT." A local guy with more to say than "pics?" who, conveniently, was attractive and only a few blocks away. After struggling to find a common time to meet, we finally got together for a drink. This guy wasn't your typical Grindr find. He was explosively communicative and expressive. Within five minutes of chat, I felt like I understood what kind of guy he really was.
After a few drinks and hours of conversation, we decided to call it a night. We agreed to meet again and parted ways. So, to answer the age-old question: yes, you can have a date from grindr that is not based around or ending in sex. It's probably not extremely common, but it can be done.
Next up on my conquest was Tinder. We all know Tinder as the app that turned dating into a game. Swipe left to say "no" and swipe right to see if it's a match. This app is a great time killer, but not incredibly useful for those looking to actually meet someone. One of my biggest Tinder pet peeves is the abundance of travelers using the app. I can't tell you how many times I've been excited to match with the hot guy holding a surfboard, only to find out that he was in town for just the week, and is on his way back to Australia. Why would you even bother?
Luckily I found "Tony," the hot-headed dental student who preferred to stay away from the "scene." You wouldn't find him at the bars three nights a week, and he had no time for drama with all of his coursework and lab hours. This guy was handsome, and he knew it. A little sexy confidence is always right, in my book. We chatted it up about music and the pros and cons of being anxious. It was a good time, and he gave appropriate compliments without being overly sexual. After one drink he was ready to leave, but didn't want the night to end. We drove around the city as he showed me some of his favorite spots while I DJ'd via bluetooth. Eventually he dropped me off back at my place and kissed me goodnight.
Would I see him again? Maybe. My takeaway was that Tinder is treated more as a game than anything. Don't expect quick results, if any, but you can safely assume that it's not quite as hook-up oriented as Grindr. Guys looking for quick sex probably wouldn't be patient enough for the slower pace of finding a match and being forced to chat without the ability to share more photos than those included in your regular profile.
Lastly I was challenged to try my hand at Scruff, the app for beefcakes, bears and their admirers. This wasn't an app I had considered using, being that I don't really "fit the bill" for it's typical user-base. I figured it'd be an interesting conquest.
This app left me annoyed. It was fun for eye-candy, and I appreciated guys unabashedly owning their body-hair and bolder-builds, but there really wasn't any place for me there. Sending "woofs" gets you nowhere, and the conversations were lackluster at best. It's a fetish-y place, and I wasn't able to find anyone who was interested in meeting without someone being penetrated. Not a fan.
We'll call that one a failure. It just didn't really do it for me. I'm willing to bet that it's a great place for a guy who's more of a quintessential "bear," "wolf," "otter" or whatever else there might be, but it yielded nothing for a guy like me who doesn't quite fit that mold.
You really have to honestly ask yourself what you're looking for to have any success in finding it on a dating app. There's no shame in hooking up if that's what you're looking to do. Cut the crap and be straightforward. Don't bother trying to build a substantial relationship with the headless torso on Grindr. That's a waste of everyone's time. Own up to what you really want out of an app, and you just might find it.
AARON CORDOVA
Born and raised in sunny Southern California, Aaron Cordova is a wildly enthusiastic communicator with a background in journalism and event planning. He exudes humor and wit in each interaction with others, and loves nothing more than to entertain while informing. He evokes passion, and loves to share the joy of the things that make him tick; music, fashion, food and love. After several consecutive long-term relationships, he is single and ready for the adventures that await him. Twitter: ACmaster27 Instagram: ACmaster27 Snapchat: ACmaster27