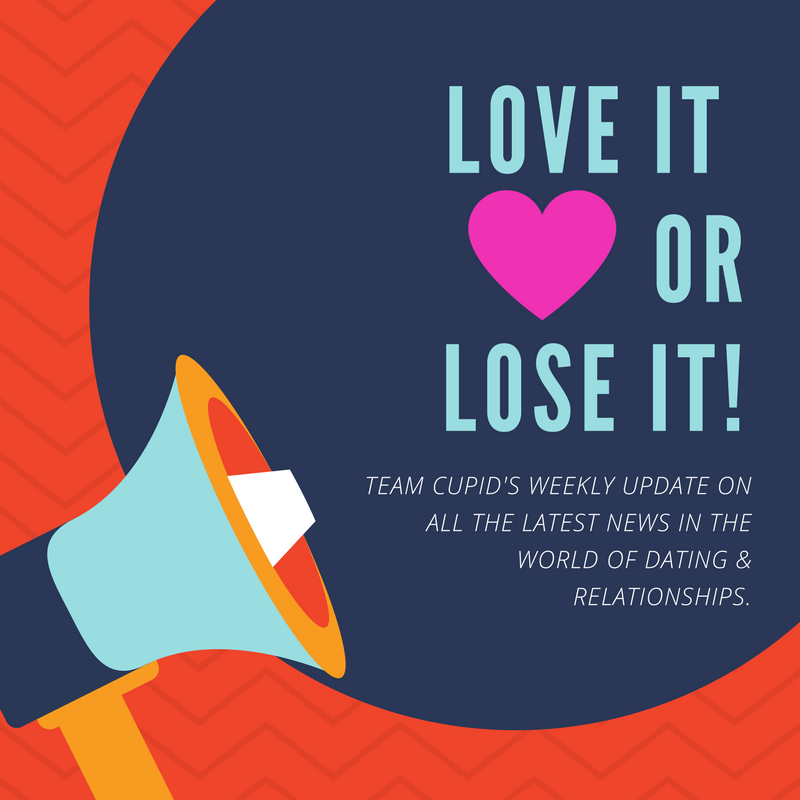 Well, it took a second, buut its finally here: a Dating Website for the RESISTANCE!
For singles who don't simply want to unite in love, but also "unite against Trump," don't even bother with Bumble, League, and all those other dating apps that are replete with Trump supporters. Instead, check out NeverTrump.dating, an "all-inclusive, love-pairing" dating website from the American Liberal Council.
"FIND YOUR PROGRESSIVE PARTNER TODAY," the site reads.
While there have been a handful of pro-Trump dating websites — Trump Singles and Trump.dating — there haven't been as many for the libs. Therefore, ALC founder Ted Brown wanted to create a space for The Resistance to look for love
LINK: Click Here
Bumble is getting all politcal… and are we ok with that?
If the sexiest thing about you is your gun collection, you're out of luck in more ways than one. Yesterday dating app Bumble announced in a blog post that images of guns are henceforth banned across the platform: "As mass shootings continue to devastate communities across the country, it's time to state unequivocally that gun violence is not in line with our values, nor do these weapons belong on Bumble." No more macho hunting photos! No more sinister basement gun selfies! It's the end of a dumb era.
Founder Whitney Wolfe Herd clarified for The New York Times that photos from Instagrams connected to Bumble profiles will not be monitored for guns, just the photos embedded in profiles. Herd said Bumble has assembled 5,000 moderators around the world to trawl for gun photos. May all of those moderators find love.
Bumble is the latest in a slew of businesses that have taken a position on gun control since the school shooting in Parkland, Florida, but Bumble's statement has broader implications: It's a step toward making guns un-sexy. A lot of gun owners probably do own guns because of their fervor for the Second Amendment, but a lot of people buy guns because they think they're sexy. Even though Hollywood is more thoughtful about the portrayal of guns now than a decade ago, guns are still closely tied to masculinity. I hate guns, but I still catch myself swiping right on the occasional chiseled big-game hunter. That I can weep over the Parkland shooting and still be attracted to someone with a gun is a stressful contradiction that I am working to correct.
Excepted from Bumble's ban are users in the military and law enforcement, who are allowed to have gun images as long as they're in uniform. (Military and police are, not so incidentally, two of the most right-swiped professions on Tinder.) Bumble's most active cities are not exactly gun havens—the app is popular in NYC, L.A., and Chicago. But even though most of its users are more likely to hoist a fish than a gun, and even with an exception for the troops, banning something that is a giant part of some users' dating identity is risky for any dating app. Maybe not $40 million risky (proud of you, Delta Airlines) but risky nonetheless.
Link: Click Here
Queer Eye Culture Expert Speaks out on gay dating apps!
Hot on the heels of the Queer Eye reboot, the show's star Karamo Brown has bemoaned the state of gay dating apps
Insisting that as a community, "we're regressing," the 37-year-old American TV personality has explained that gay dating apps are bringing LGBT+ groups further apart, rather than uniting them. 
Karamo revealed that he has never been on a dating app but is all the better for it, as he also believes they over-sexualise the community.
"I think dating apps are keeping us apart," the Queer Eye star told Gay Times.
Karamo Brown has hit out against gay dating apps
Queer Eye's culture expert explained: "When you talk about the apps that we have, they usually encourage, 'Send me a photo,' which is very vague. My photo has nothing to do with the person I am, the dreams I have, the family I want to build, the family I'm from. We're in a culture now where, if I don't like you, I don't have to get to know you, I just have to swipe left. How horrible is that?"
Karamo's message? "Get off the apps and go to the club. Meet people. It's much more fun".
LINK: Click Here