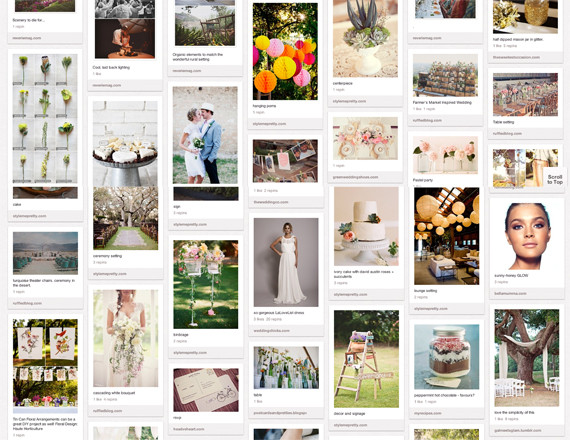 August 2015
One year and five months till the wedding.
It has been a little over two months since Jonathan and I announced we were getting hitched and moving forward into the great unknown that is adult life.
In that short amount of time, Jonathan has started his nursing program and I have been busy playing wedding planner among all my other cupidly duties here at Cupid HQ.
I have to admit that the first month of being engaged was spent almost pretending like nothing was happening. I blissfully took in all the congratulatory wishes and took up residency in the "everything is cool" frame of mind.
But then, little by little it hit me... this shit is going down.
No matter how blissfully ignorant I tried to be, the ever so subtle tick of the clock got louder and louder. Of course, being the crazy planner that I am, I started to panic a little bit.
It was in that moment, I very casually looked in the mirror and in my very best Cher voice said "SNAP OUT OF IT" and start planning this wedding! (By the way, that was a Cher in the movie Moonstruck reference for all the non-gays reading this.)
So where does one start with planning a wedding?
Well if you are a woman, step one is to head straight to that crazy "hope chest" you've been storing in the back of your closet. You know the one, it has clippings of wedding dresses and decorations and your vows you wrote in college. Yeah, that one. Step two is to get about fifty dollars worth of bridal magazines and a bottle of your favorite red wine and start reading!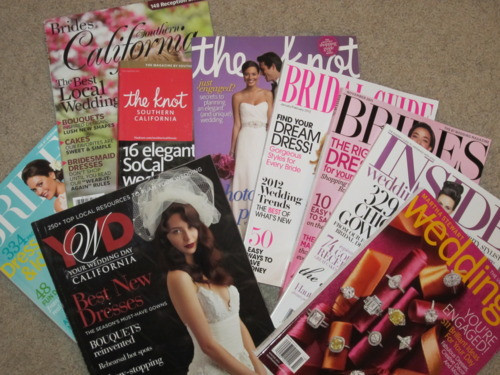 But I am a gay man and we don't have all that stuff. Researching information for my big day is about as easy as my straight buddies trying to explain to me how football is played.
Near impossible to do.
When it comes to gay weddings, the internet is littered with rainbow wedding cakes, quirky cake toppers and some very questionable rings that have WAY too many jewels on them.
All this information has me thinking that gay men having been throwing some pretty tacky weddings for the last 10 years. I couldn't believe what I was seeing.
I just cant with it all.
After giving up on humanity, I headed to the place that any smart wedding researcher would, Pinterest.
I have used Pinterest many times in my life and love it to death. It's a great way to research, collect and organize inspiration for any project you are working on.
So there I sat, staring cluelessly at the blinking cusor in the search bar.
I began to search, starting with the obvious key words "gay weddings", which led me to more rainbow wedding cakes.
Then I tried "gay wedding decorations" ... that led me to even more rainbow decorations and rainbow cakes.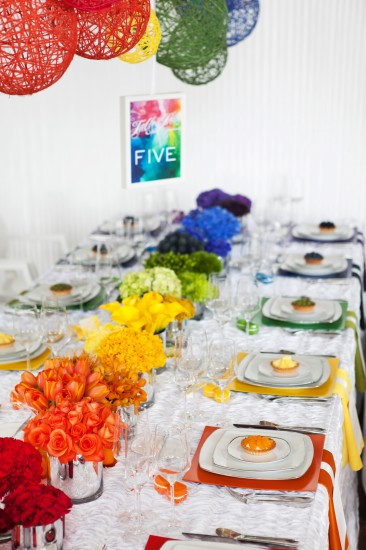 For about 15 minutes I tried about a hundred different versions of what I thought would be easy search options. I ended up finding a few cute images of some proper gay wedding ceremonies, but all in all, it was a bust.
Most of the more repspectable photos were from gay magazines, which for the most part, just had a bunch of cute men and women dressed in tuxedos at over the top locations.
Where are the DIY gay weddings, the everyday weddings, the cakes without rainbow EFFEN colors. (Ok, I'll stop with that. I think you get the point)
If you are a straight couple you have at least a hundred wedding blogs and websites and magazines. There are wedding inspirations for the poor couples, the DIY crazed brides, the destination weddings and heck even the Disney freaks that "just have to have Mickie present when they say I do.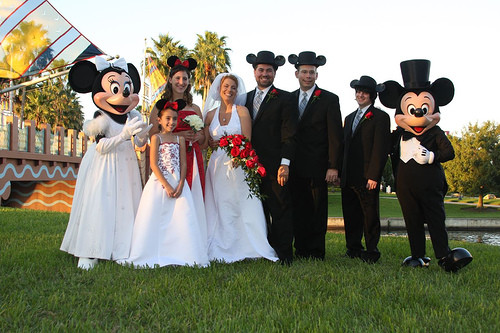 But for the gays... Nothing.
So off to the internet I went.
Now with a larger blank canvas in front of me. I began to search for what I wanted in my wedding and less of what was documented out there for gay weddings. Instead of searching for inspiration in gay weddings, I was now going to use "all weddings" to draw inspiration from.
I came up with a a few different types of themes that I thought I'd like to have and started to pin those images to my Pinterest boards.
So far I have a Southern California themed wedding board called "Modern Hacienda" and one called "Modern Wedding". Im pretty much leaning towards a "modern wedding" in case you haven't guessed that. Last but not least, I also added a "Gay Wedding" board with the best inspiration that I could find out there. I figured, with all my pinning I should try and help other newly engaged gay couples too.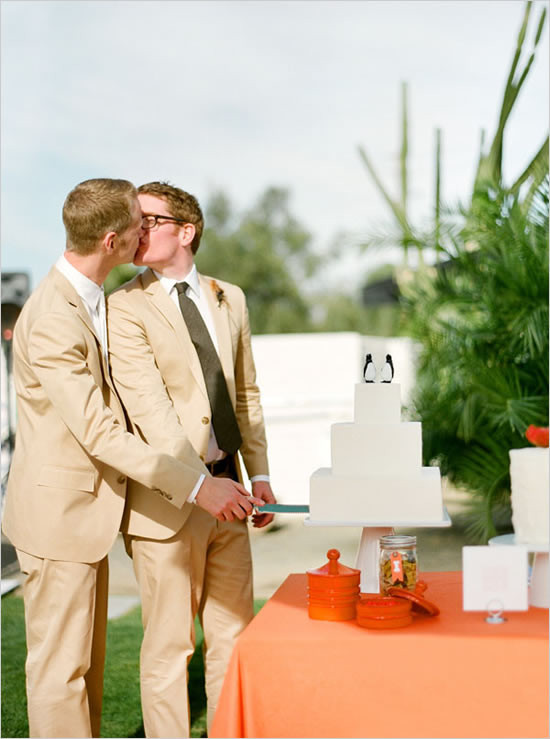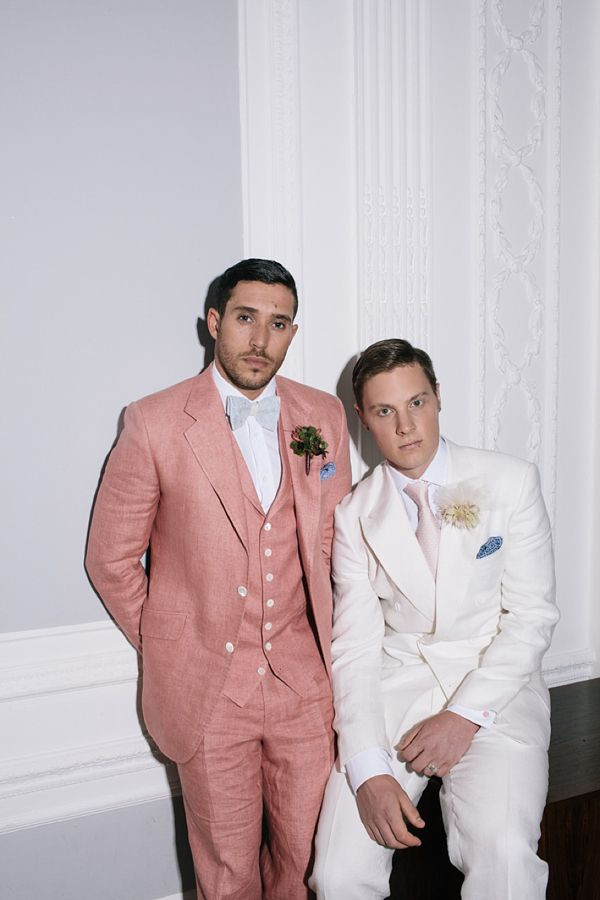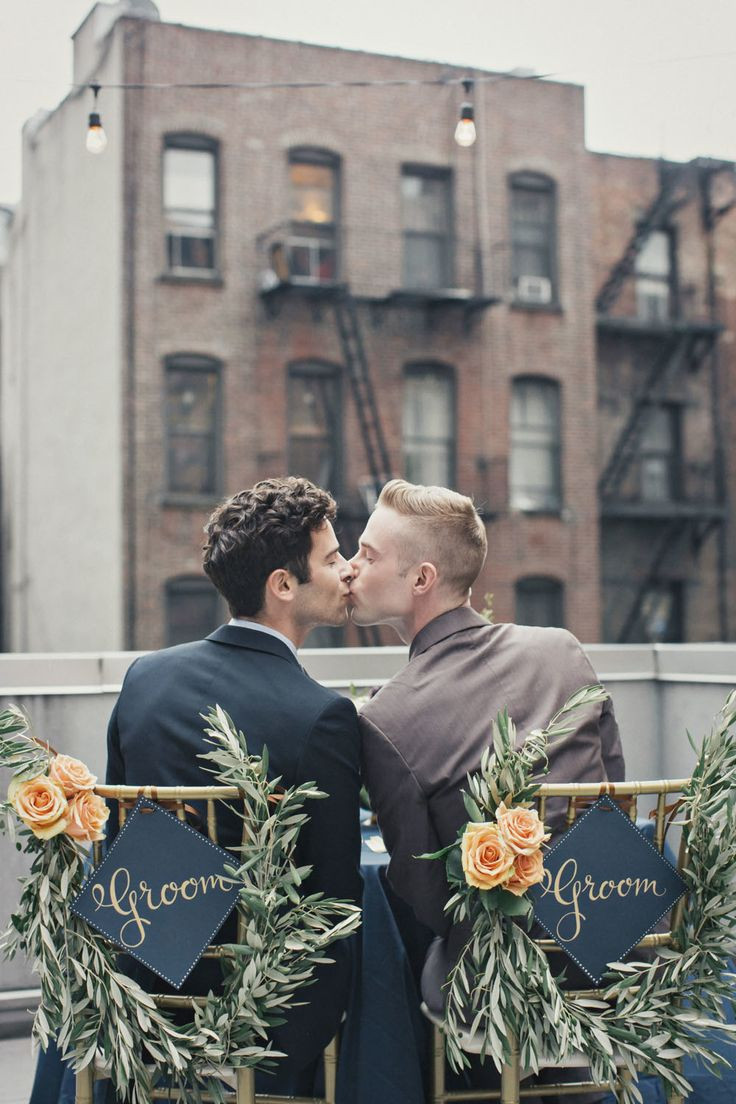 I have to say that as of today, it probably has some of the best images and inspiration that I could find. And no, I did NOT add a rainbow wedding cake to any of them.
What I learned this month:
1. Gay doesn't always mean cute, it just means certain people bought tacky shit.
2. Your gay, you can do whatever the hell you want.
3. Start from scratch, but use all wedding inspiration to piece together your ideas.
4. Do you. Wedding inspiration will be HUGELY overwhelming, but edit it down to accomodate your budget, your needs and your ideas.
Till next time.
-David
To check out my Pinterest Boards click here. (Don't forget to follow me too!)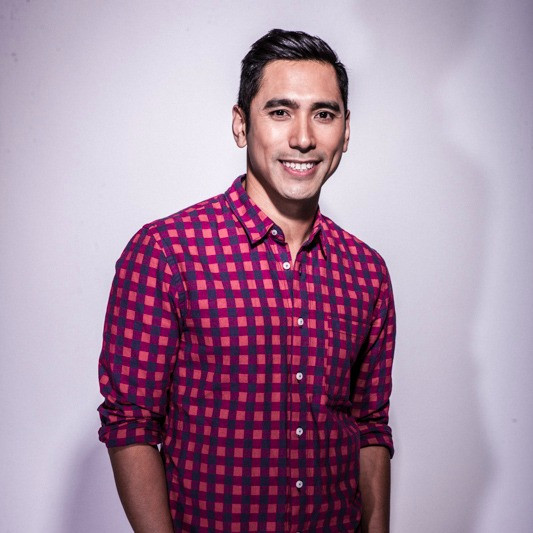 David Cruz, III
David is the Founder and Creative Director of Finding Cupid. He has been writing about Dating & Relationships for the last five years and is a contributor to Huffington Post, Frontiers Media, Your Tango and many other publications. David can often be found in the greeting card aisle seaching for the ultimate love card, or a bakery making bad decisions for himself.