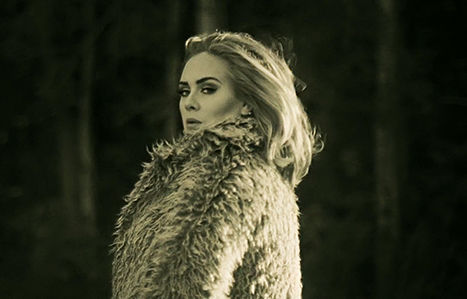 It's been three long years since we have heard any new music from Adele and five years since she has graced us with a full-fledged album.
We have all been patiently waiting, until yesterday when all that changed.
It was about 2:30am EST when Adele dropped the latest single "Hello" to radio and the video hit the internet. That was also the Friday that we all arrived to work crying like babies. (I personally downloaded the song instantly and had it on replay for the rest of the day.)
Sure, it's typical of an Adele track to tug at our heart strings, but weren't we all over all the stories of how she has been heartbroken and sad? What was it about "Hello" that tore us all to shreds?
The answer... raw, relatable emotion.
But before we explore the song a bit more, let's take a look back at what music has been giving us since we last gave to an entire Adele heartbreak experience.
In 2012, Adele was finally dethroned after two years of being the number one album in the US. The following year, 2013, Justin Timberlake returned with his 20/20 Experience. Behind him, the Taylor Swift machine was just getting things started with her big transition into mainstream pop with the album RED. One Direction's sophomore album, was coming in a strong third.
Then, in 2014 we were hit with Disney mania as Frozen took over our lives and "Let It Go" was being sung by childeren and adults alike. That was also the year that Beyonce reinvented herself and overnight released a secret new album and videos to accompany each song. But before anyone could give Queen Bee her crown, Taylor Swift unleashed the monster hit album 1989. We are still seeing the wave of number one hits and videos from that album today.
So here we are in 2015, chin deep in EDM, the return and rise of Disney darlings like Demi Lovato and Selena Gomez (who currently holds the number one spot on Billboards charts) and yes, we even saw Janet there for a bit.
But now, after 3 years of being absent, in less than 24 hours Adele has put an entire world in an emotional tailspin.
The song, "Hello" takes us on another journey that lingers in the hearts and minds of us all... talking to an ex lover.
More importantly, needing to talk to an ex about how you broke their heart. Wanting to "go over everything" as she sings in her song.
Damn. Just.... damn.
Many of us have had explosive endings to long relationships in our lives and we have always wondered, just what would happen if we had a chance to talk to them and maybe even "Hug it out" over coffee or something like that.
Naturally, we all know that's crazy dangerous territory and we would never do that. But somehow Adele, like the Pied Piper of heartbreak, takes us there with only a few words and a piano.
People everywhere have been shedding tears, because we all remember that moment of heart break. The moment that everything in our lives as we knew it came to a screeching halt.
We were broken, torn and desperate for air. We wondered, how we would ever survive and how long it would take for the tears to stop from falling.
"Hello" makes us emotional. It tells a real story about feelings, heartbreak and human connection.
There it is, the word connection.
But don't misunderstand me. The artists over the last few years have all been amazing, giving us a form of escape from our lives. They have created soundtracks for going out, Vegas road trips, parties and relatable tales of moving on and self-empowerment. But what they failed to give to us, was an honest human connection.
These days, technology has us moving further and further away from any sort of real human interaction. Today's generation, the Millennials, are known for their short term relationships and passive aggressive attempts at love. This past year, we saw record breaking divorces and splits in Hollywood and we all shrugged it off with ease and added that "Blank Space" song to our playlists.
So it's no wonder that when a song like "Hello" comes along, we all break down in tears and revert back to that very vulnerable human space again.
Adele is an import artist simply because her music is able to connect with us in many ways that pop music simply does want to anymore.
Let's face it, Vegas Dj's don't exactly know how to write about heartbreak. Getting drunk and dancing yes, human emotion- no.
So as we all eagerly await the arrival of her new album, "25" this November, get ready for another few years of exploring some long forgotten human emotions.
Welcome back Adele, and hello emotions.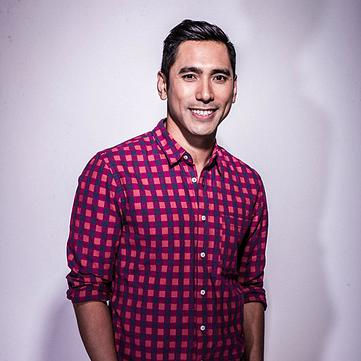 David Cruz, III
David is the Founder and Creative Director of Finding Cupid. He has been writing about Dating & Relationships for the last five years and is a contributor to Huffington Post, Frontiers Media, Your Tango and many other publications. David can often be found in the greeting card aisle seaching for the ultimate love card, or a bakery making bad decisions for himself.
Follow David
Twitter/ Facebook/ Instagram:
@DavidCruzTMM