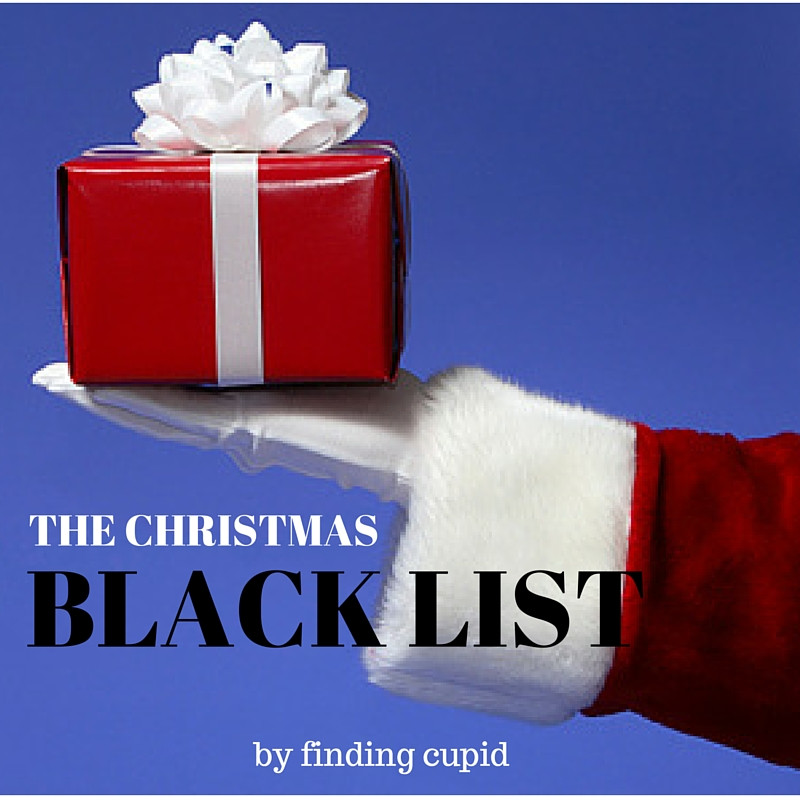 Buying for a significant other is a challenge especially during the holidays. Whether it's for the person who has everything or the person who has been sending "oh-so subtle hints to your email inbox"- it's difficult to choose the perfect gift. What's even harder is finding something for the person who is so hard to shop for but you know would be completely offended if you bought them a gift certificate.
Here is a list of 5 things one should NEVER purchase for their significant other, along with a list of alternatives.
1. For the one who wants to get healthy:
What NOT to get: A gym membership
Instead: A series of classes somewhere that seem really fun- rock climbing, private Pilates classes, a Soul Cycle class package. Something fun and alternative that is healthy but that isn't implying that they need to lose weight.
2. For the one who says they "doesn't want anything":
What NOT to get: Nothing.
Instead: Think outside the book. They obviously wants something creative and can't think of something beyond the ordinary. Chose an activity that you both can experience together. Use "nothing" as an opportunity to do something fun. Whether it be a hot air balloon ride, a trip to wine country or even a couples' cooking class- something different.
3. For the one who always returns things:
What NOT to get: Something trendy.
Instead: Something classic. Something that will never go out of style. Something that won't look ridiculous in 10 years from now. A nice cashmere sweater, a beautiful set of cufflinks, a traditional Burberry scarf- something that won't only last for this year.
"I always say, Choose the Meryl Streep of gifts and not something that won't last longer than 15 minutes!"
4. For the one who is your new "person":
What NOT to get: Cologne.
Instead: If you are still getting to know them, try to not do anything too serious but don't pull a Jerry Seinfeld and give an envelope filled with cash- you're not their aunt. New Apple products under $300 are always a safe bet. Something that's just off the market, that's cool and they probably don't have but when they Google the price won't make them think you're going to propose next month. Also, anything that represents any of their favorite things always works! Give them tickets to their favorite team or band, it's a sure win.
5. To that person who is serious in your life:
What NOT to get: Something without significance.
Instead: Show that you have been listening. If it is something they have been mentioning for a while now but you can't afford it, pledge a certain amount to the item along with a heartfelt note. Something personal that goes beyond something you would get a friend. If you recently went on a trip, maybe chose somethings that would remind you of that intimate time together- or get your favorite photograph together framed or created into a canvas. Give something that 10 years from now you both will remember as a landmark and not just a Christmas gift.
Davina Adjani
I was once told to stop writing and find something I'm good at and I have been writing ever since. I am a San Franciscan in Los Angeles who secretly loves it,a Frasier fanatic obsessed with country music and French Bulldogs. Within five minutes of talking to me you will know all about my family,who are my absolute everything. I live my life fully and honestly, and refuse to be confined by the fear that my intentions maybe misinterpreted. My Oma (grandmother) raised me to believe that love should always be a priority but most importantly, loving yourself is essential in this crazy world and with that in everything I write, I try to give the medicine of reality sugar coated with a sense of humor, hoping that through the toughest of times women know not only do they have the strength to overcome any obstacle but how spectacular they truly are.